You are correct. There are a lot of apartment complexes being built in Northeast Florida.
In the first half of 2021, there were 28 multifamily properties under development and 15 were completed.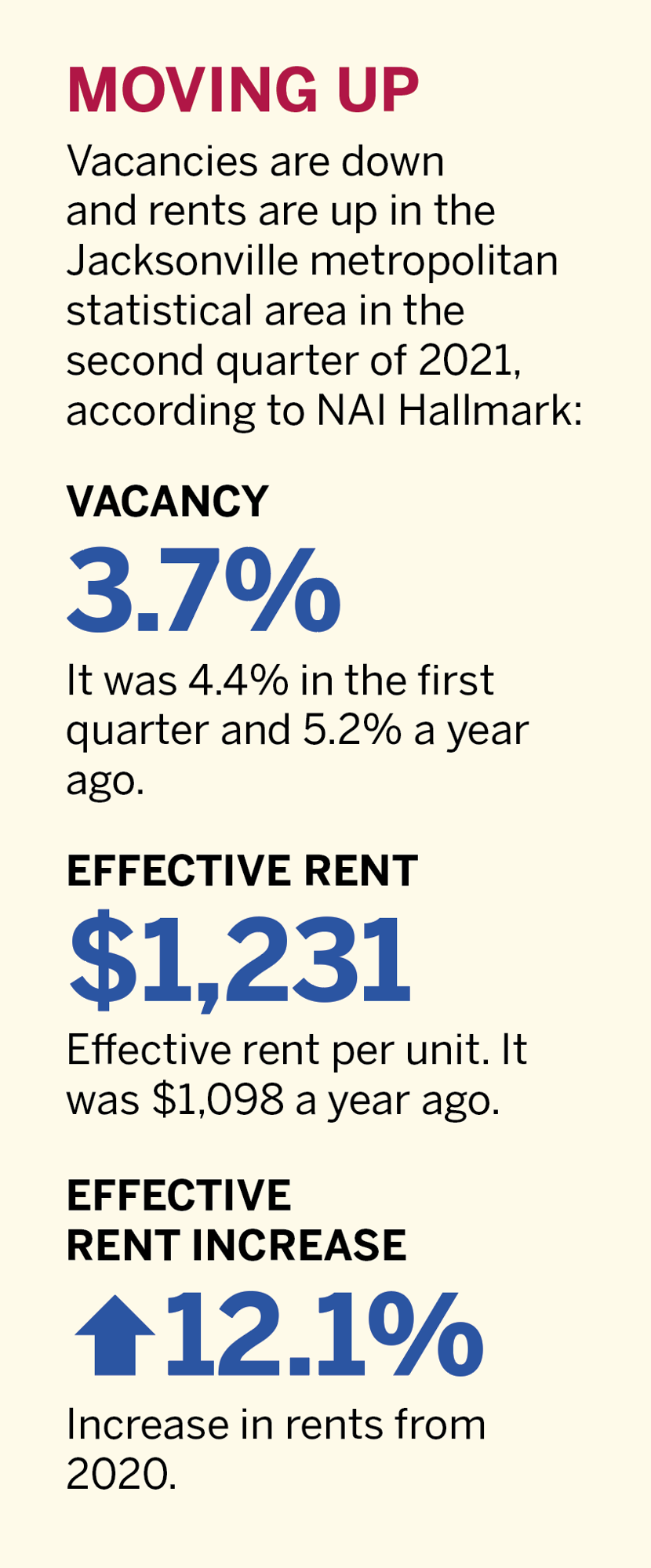 That's a total of 8,574 units that are expected to be delivered in 2022 and 2023, according to NAI Hallmark's Jacksonville Multifamily Q2 2021 Market Report.
Rents also continue to rise. The average monthly rate in the second quarter of 2021 was $1,231, up 12% from $1,098 the same period last year. 
And units are filling up. The current vacancy rate is 3.7%, down 29% from 5.2% last year.
CBRE Vice President Joe Ayers said the multifamily market is "white hot," and there is good reason for it. 
"It's driven by a few things. First and foremost it's renter demand," he said.
"That renter demand is fueling rental rates and developers are taking notice. In turn, there's a lot of demand from developers for viable sites for multifamily development."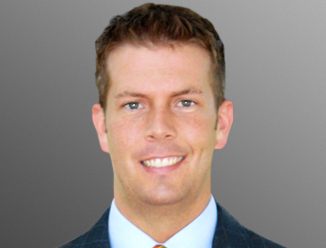 CBRE Senior Vice President Cliff Taylor said developers are looking around the entire five-county Jacksonville metropolitan statistical area for multifamily sites.
"You've got inmigration, population growth, job growth and rents in those submarkets have gotten to the point where you can justify and support new construction," he said. 
"And there are people who want to live in those pockets for various reasons."
Taylor said there is more development activity than four or five years ago because the market is growing rapidly.
The Jacksonville MSA added about 26,000 people between 2019 and 2020, a gain of 1.65%, according to U.S. Census data.
As companies sent employees to work from home, many workers have decided to relocate to places with a better quality of life and lower cost of living. Florida has seen residents relocate from the Northeast, California and Midwest.
That means there are more people who want to rent apartments, said RISE Real Estate Vice President of Development Matthew Marshall. 
This time last year, apartment owners were offering concessions, such as a free month of rent, but that is not the case in 2021, he said.
RISE, based in Valdosta, Georgia, has three area apartment projects underway, comprising The Doro apartments in Downtown, The Julington in Mandarin and The Linden House, along Race Track Road. More are in the pipeline.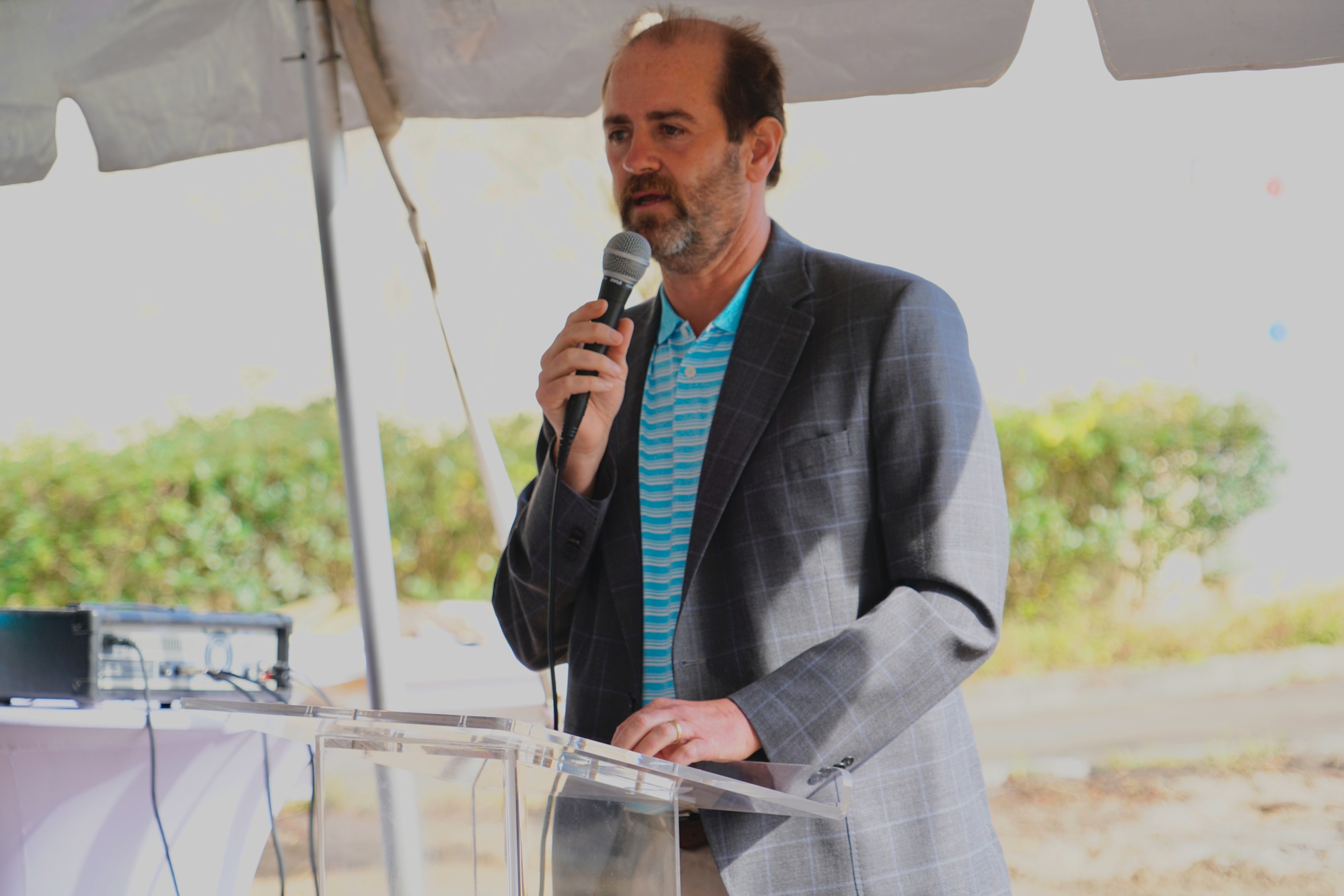 From a developer's point of view, Marshall said Jacksonville is an ideal location for multifamily construction. 
"We like it so much we're moving our corporate headquarters to Jacksonville," he said. 
"We're putting our efforts behind what we see. One of the reasons why we're there is obviously the population growth and a portion of those people are going to need apartments," he said.
"There's true demand there coming really from outside the state. So we're encouraged by it."
Some people are renting by choice, he said. 
"These are people who could go out and buy a house if they want to but for whatever reason, they've chosen not to do that and have chosen to have a more mobile lifestyle," Marshall said. 
"They're just choosing this low-impact, mobile lifestyle because a lot of people move around to different jobs. They don't stay as long as they used to."
That is good news for developers building luxury-style apartments, which rent for several hundred dollars more than the average rental rate. 
Those who rent by choice also are looking for higher-end finishes and more amenities, Marshall said.
Such finishes and amenities include resort-style pools, gyms and yoga studios, pet parks, bicycle rentals and outdoor kitchens and cabanas.
More luxury developments have popped up lately, mostly due to a rise in construction costs, Marshall said. Its three Jacksonville properties fall into that category.
"When you say Class A or luxury, it's almost needed to go to that level to offset some of those material expenses."
The price of lumber skyrocketed after May 2020, hitting an all-time high in May 2021. Prices are trending downward and are closer in line with historical pricing, according to lumber futures. 
Rental rates have been rising, with some of the highest quoted at $1,700 for a one-bedroom, one-bath unit up to $3,600 for a three-bedroom unit. 
The speed of rent growth eventually will slow, Taylor said, but likely not in the next year, especially if people continue to move to Florida. 
Ayers agrees.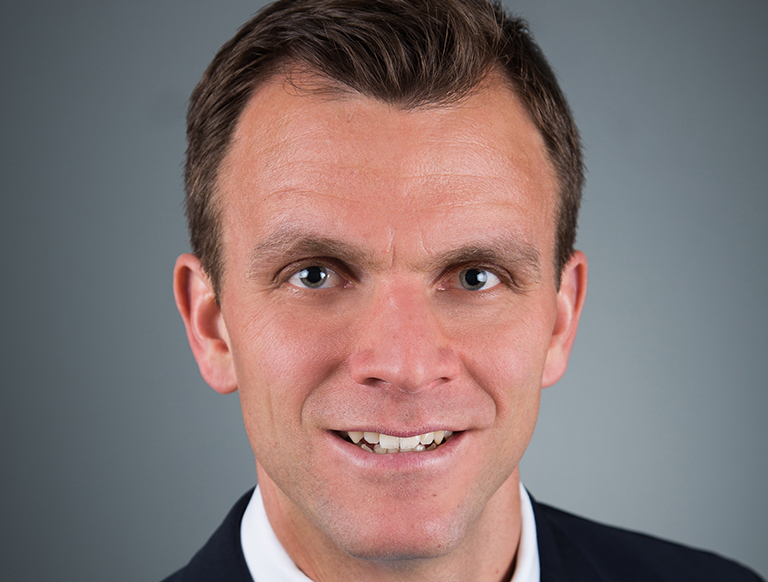 "Most of the investors that we're working with day in, day out right now are anticipating some relatively high rent growth certainly over the next year," Ayers said.
"In many cases stretching into the following year before it tapers off. It's been very hard for these developers to keep up with the rent growth and movement in those rents as they're going through their lease-up," he said.
"There's just been so much demand."
The demand also translates into investment sales at higher per-unit prices.
Birmingham, Alabama-based Terrabella Residences LLC sold the 253-unit Terrabella Apartments at 13723 Atlantic Blvd. on Aug. 6 to a California investor for a Jacksonville record of $326,086.96 per unit. The community was built along Intracoastal Waterway.
The apartments, completed this year, feature granite countertops, vinyl-plank flooring, stainless steel appliances, private balconies and water views. 
They also offer a resort-style pool, office and conference space, fitness and yoga centers, electric bikes, grilling stations, a game room, bike room, 24-hour market, pet spa and pet park.
To add perspective, that per-unit sale rivals single-family home prices.
The Northeast Florida Association of Realtors reported that the median sales price of a single-family home in July was $303,600. Median is the midpoint.
The average sales price was higher at $381,499, just 17% higher than the record apartment sales price.