Ownership of the former Jacksonville Ice & Sportsplex can make exterior and interior renovations to convert the facility into Community First Igloo at a cost of $10.6 million.
The city issued a permit Dec. 1 for Bluewater Builders Inc. of Coral Springs to renovate the structure at 3605 Philips Highway.
In July, the city issued a permit for $400,000 in initial demolition and interior structural work toward redeveloping the center for the Jacksonville Icemen, the city's professional hockey team.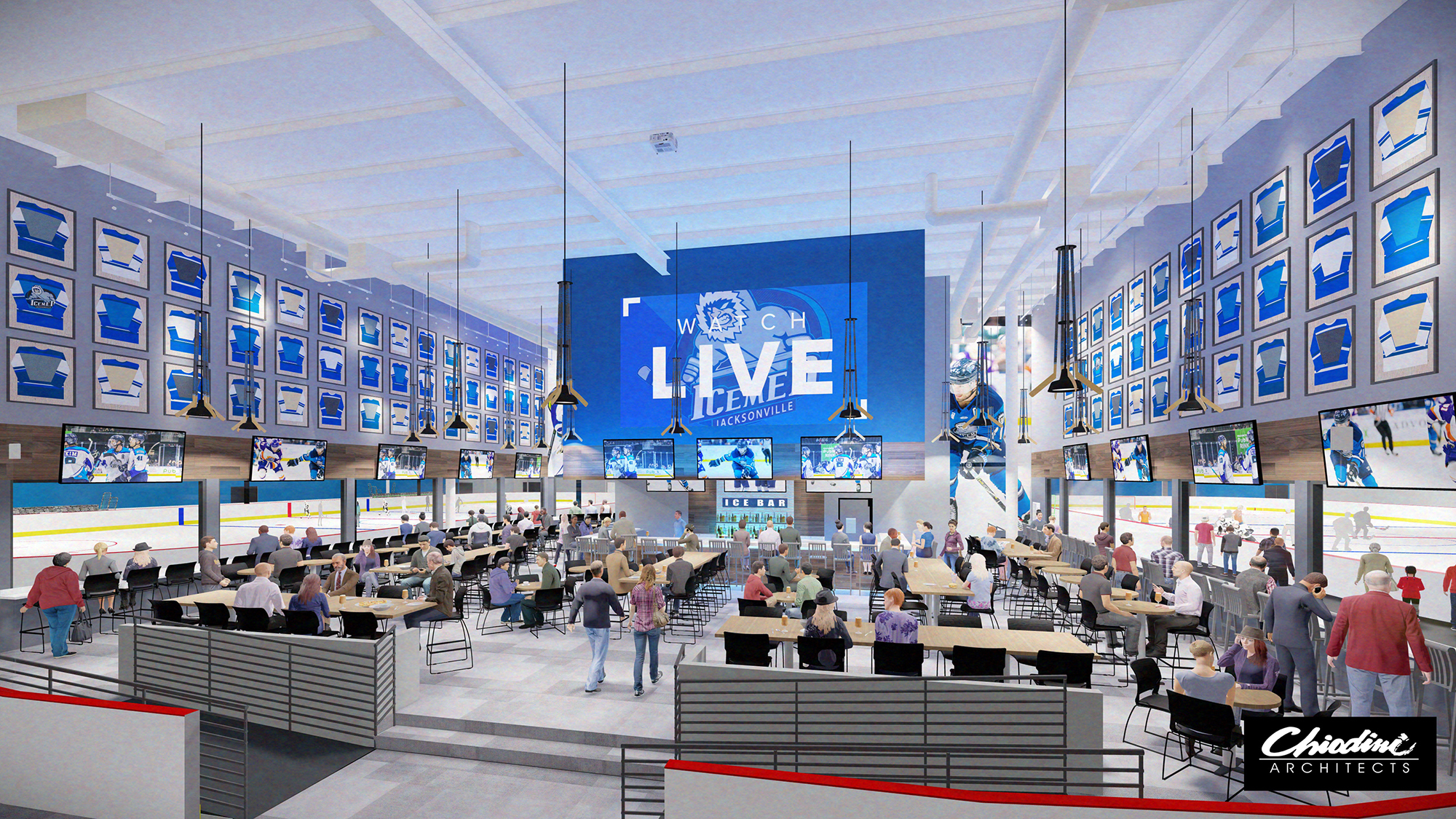 The Igloo is part of San Marco East, at Interstate 95 and Emerson Street. 
The Jacksonville Icemen bought the facility in March with plans to renovate and rename it. Community First Credit Union announced Aug. 2 it agreed to a 10-year naming rights agreement but did not disclose its investment.
Icemen majority owner Andy Kaufmann and Community First President and CEO John Hirabayashi ceremonially began the demolition work Aug. 2 by taking down the first pieces of the structure with sledgehammers.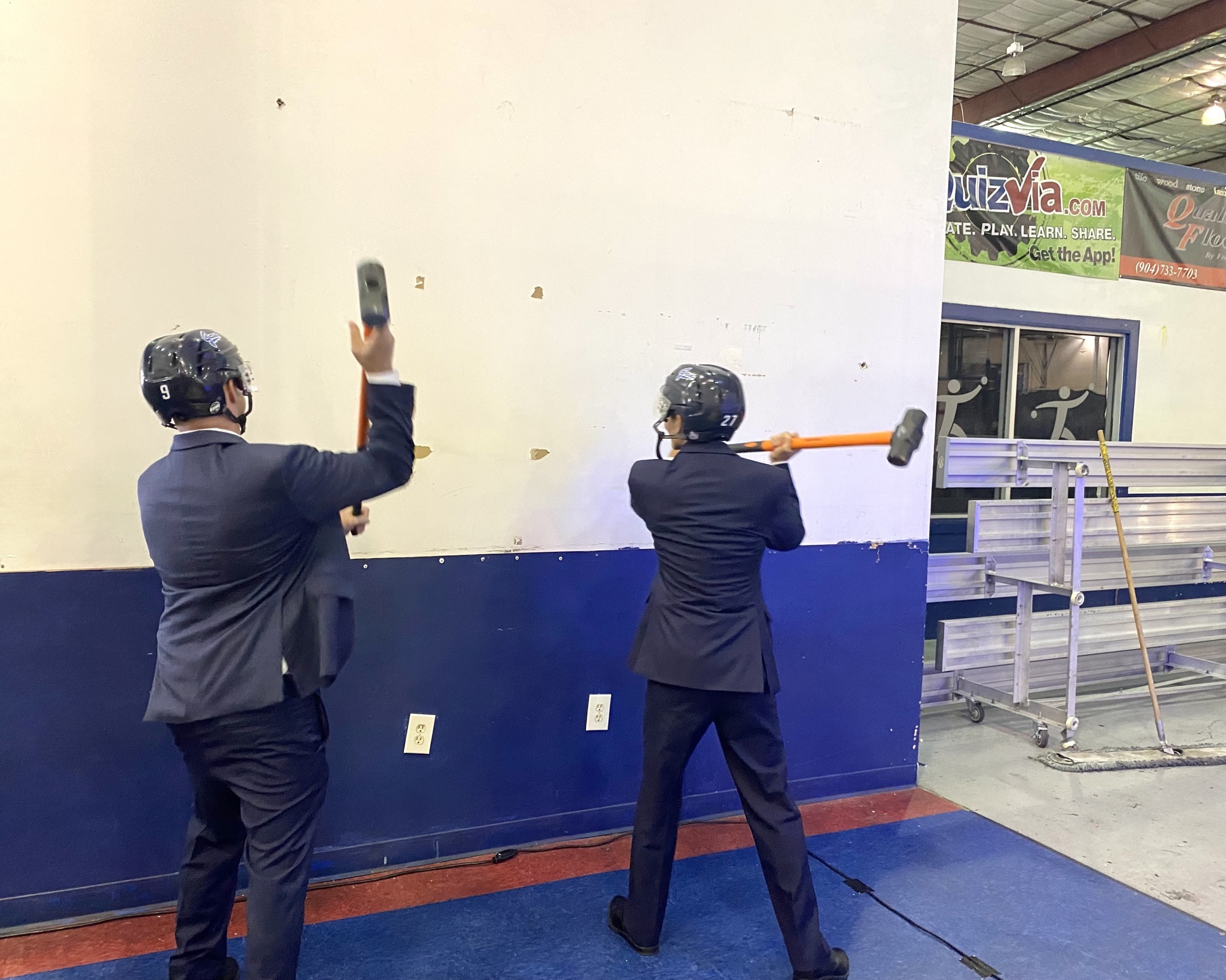 JICE LLC, managed by Kaufmann, bought the Sportsplex on March 15 for $6 million from PSF I Jax Metro LLC, according to the Duval County Clerk of Courts.
Plans for the total $12.5 million renovation, excluding the purchase price, include converting the one-rink building to feature two NHL/ECHL regulation size rinks, a sports-themed restaurant and lounge, new locker rooms, conference rooms, snack bar, Icemen team and pro shop, Icemen training facility, Zawyer Sports and Icemen headquarters and a new Jacksonville Sports Hall of Fame.
Icemen President Bob Orahblo said in March that construction is expected to take 10 to 12 months.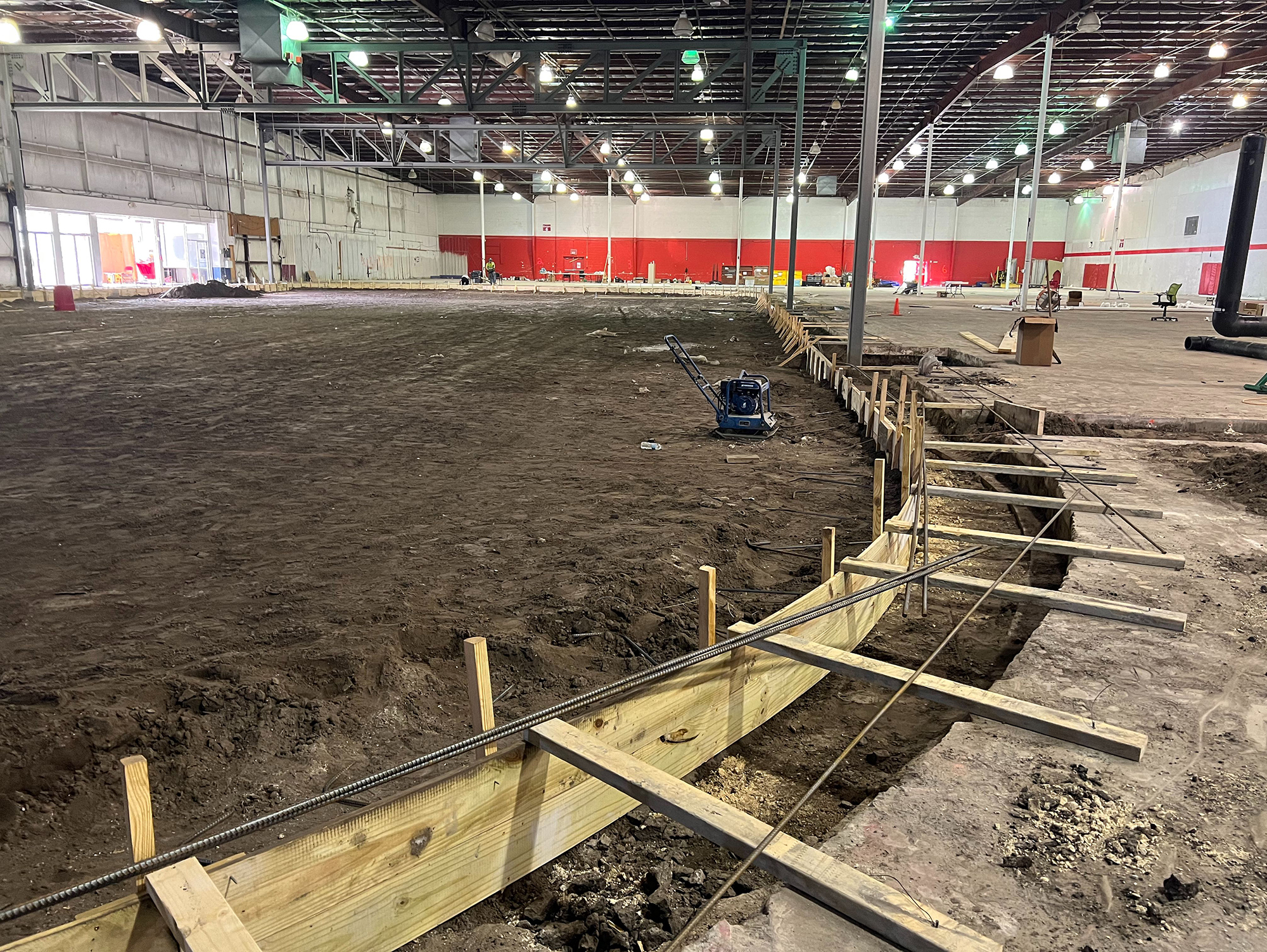 City Council voted 17-0 on March 23 to approve Ordinance 2021-0113, which authorizes a 20-year, $6.5 million loan at 3% interest and a $1 million completion grant for Iceman affiliate Icemen Igloo LLC. 
On April 1, the city and the Icemen announced the renovation. The project is being developed and managed by Icemen Igloo LLC, a Zawyer Sports company, which also owns the Jacksonville Icemen.  
The release said the $18.5 million investment is being funded through local investors and a $7.5 million city loan and grant.
The VyStar Veterans Memorial Arena is the team's home arena.