More than three decades after Wayne Weaver acquired control of the footwear chain, Shoe Carnival Inc. made its first acquisition.
The Evansville, Indiana-based company still controlled by the former Jacksonville Jaguars owner said Dec. 3 it bought Shoe Station Inc., a relatively small chain, for $67 million in cash.
Mobile, Alabama-based Shoe Station operates 21 stores in Florida, Georgia, Alabama, Mississippi and Louisiana.
Shoe Carnival has 377 stores in 35 states and Puerto Rico.
Shoe Carnival said in a news release the deal gives the company a complementary platform that will serve a broader customer base.
"This deal accelerates our journey toward becoming a multibillion-dollar retailer in the years ahead," CEO Mark Worden said in a news release.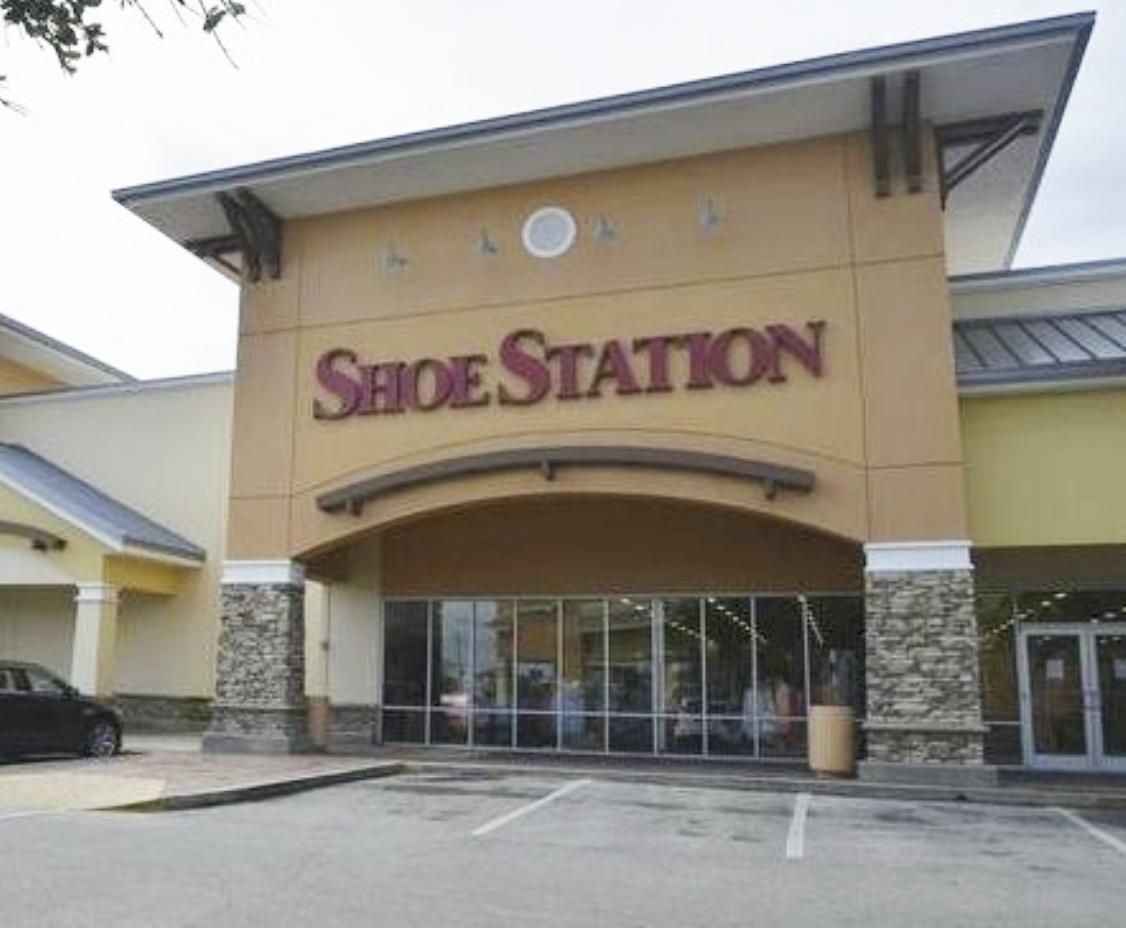 The company had sales of $1.017 billion in the first nine months of fiscal 2021.
Weaver is chairman of Shoe Carnival and its largest shareholder, controlling 29% of the stock along with his wife, Delores.
Weaver acquired control of the company in 1989 when it had a handful of stores.
It had less than 50 stores by March 1993 when he took the company public, about the same time he became the lead investor in a group trying to bring an NFL expansion franchise to Jacksonville.
Weaver's group was awarded the Jaguars' franchise in November 1993.
Shoe Carnival grew substantially in its first full year as a public company, opening 30 stores to bring the chain to 87 locations at the end of fiscal 1994.
The company has continued to grow organically before adding stores by acquiring Shoe Station.
Cadre sales drop
Cadre Holdings Inc. said third-quarter sales fell 6.7% to $98.7 million in its first report as a public company.
The Jacksonville-based company, which sells safety and survivability products for first responders, reported a net loss of $5.3 million, or 19 cents a share, for the quarter, due to a $15.2 million loss on the extinguishment of debt.
Cadre said in its quarterly report filed with the Securities and Exchange Commission that a spike in demand for duty gear and crowd control products increased sales in the third quarter of 2020.
The drop in sales this year was expected by analysts, who issued their first ratings on Cadre three days before its Dec. 2 earnings report.
Four of five analysts rated Cadre at the equivalent of "buy" after its Nov. 4 initial public offering and the other rated it as "hold."
B. Riley Securities Inc. analyst Jeff Van Sinderen, who rated it "buy," said CEO Warren Kanders has a strong track record.
"An important consideration in owning Cadre is, in our view, CEO Kanders' record of value creation," Van Sinderen said in his research report.
"Under his leadership at Armor Holdings and Clarus Corp., the companies' shares experienced approximately five-fold appreciation over roughly five years. Both entities grew organically and acquisitively, and with Mr. Kanders at the helm, we anticipate a similar period of growth and shareholder value creation at Cadre," he said.
Kanders built Jacksonville-based Armor Holdings Inc. into a major defense contractor which was sold to BAE Systems Inc. for $4.5 billion in 2007.
The Cadre operations were a subsidiary of Armor which an investor group led by Kanders bought back from BAE in 2012.
Patriot stabilizes driver count
Patriot Transportation Holding Inc. reported lower sales and earnings for its fourth quarter ended Sept. 30, but the Jacksonville-based trucking company said it stabilized its driver count.
Revenue fell 9.6% to $20.5 million and earnings fell from 16 cents per share in the fourth quarter of fiscal 2020 to 1 cent in this year's quarter, in part due to driver shortages that have plagued the trucking industry.
Patriot's driver count of about 375 is about 100 lower than the fourth quarter of 2020, but CEO Rob Sandlin said in a Dec. 2 conference call its count stabilized in the second half of the fiscal year after a driver pay increase took effect in April.
"The biggest concern is the decline in viable applicants, which was running a third of pre-COVID levels in the first six months of the fiscal year and is still less than half of pre-COVID levels today," he said.
To recruit and keep more drivers, Patriot has launched several initiatives, including a dedicated fleet model in which specific customers agree to cover pay increases to ensure drivers are available.
"This is a strategy we will be exploring market by market during fiscal 2022 and beyond as it allows us to be more nimble on driver pay and rate increases and provides a higher level of service to fewer customer partners in challenging markets," Sandlin said.
Landstar increases forecast
The other publicly traded trucking company based in Jacksonville, Landstar System Inc., said in a Nov. 30 SEC filing that the fourth quarter is going better than it previously forecasted.
After projecting in October that fourth-quarter revenue would be $1.7 to $1.75 billion, Landstar now expects it to be $1.85 billion to $1.9 billion.
The company increased its earnings forecast for the quarter from a range of $2.55 to $2.65 a share to a range of $2.83 to $2.93.
Landstar said its truck volume is trending 20% to 22% higher than the fourth quarter of 2020.
Analyst upgrades Regency
BMO Capital Markets analyst Juan Sanabria upgraded his rating on Jacksonville-based Regency Centers Corp. from "market perform" to "outperform."
Regency has a high-quality, defensive grocery-anchored portfolio that's overweight the Sunbelt with a fortress balance sheet with acquisition dry powder," Sanabria said in a research note.
"We believe well-capitalized REITs are taking share and retail demand is growing with brick and mortar locations serving as key last-mile distribution centers," he said.
Sanabria set an $82 price target for the stock, which was trading at $69.34 at the time of his Nov. 30 report.
Duos gets Nasdaq warning letter
Duos Technologies Group Inc. took a big step forward in February 2020 when its stock was uplisted to the Nasdaq Capital Market.
However, the listing coincided with the beginning of the COVID-19 pandemic, which slowed the expected growth for the Jacksonville-based technology company.
After recording a net loss of $5.8 million in the first nine months of this year, the company's stockholder equity dropped to $865,221 as of Sept. 30.
As a result, Duos said in an SEC filing it received a letter from Nasdaq on Nov. 23 saying it is not in compliance with a listing requirement that it maintain a level of at least $2.5 million in stockholders' equity.
The letter gives Duos until Jan. 7 to submit a plan to regain compliance to keep its listing on Nasdaq. Duos said it is evaluating its options and expects to submit its plan as soon as possible.
Margo Caribe reports lower earnings
Margo Caribe Inc. reported Nov. 30 that third-quarter revenue fell 20.4% to $10.67 million and earnings fell from 80 cents a share in the third quarter of 2020 to 23 cents.
Margo Caribe produces home and garden products through subsidiary Margo Outdoor Living Inc.
The company also said it is securing market-maker sponsors to reestablish its stock price quotation and expects that to be completed during the fourth quarter.