The COVID-19 pandemic forced many businesses and some government functions to shut down in March 2020, but ceasing operations was not an option for the Duval County Clerk of Courts.
The clerk's office receives about 300,000 documents each year and many, such as court records, deeds, mortgages and title transfers, must be recorded in a timely manner.
When the public's access to the Duval County Courthouse was temporarily halted when the shutdown began, a secure box was installed outside the building so people could drop off their documents.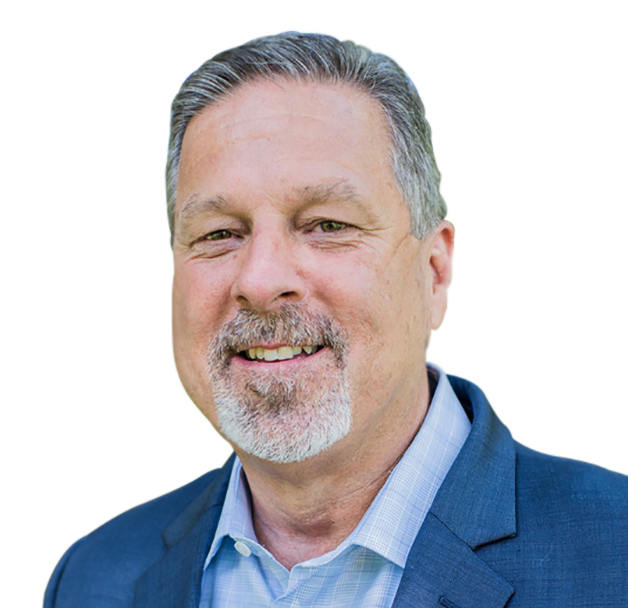 The documents were retrieved several times a day by clerk's office staff, taken inside and recorded.
"In Duval County, we never stopped and we didn't see huge backlogs," said Duval County Clerk of Courts Jody Phillips.
The forced limited access to the building made the clerk's website, duvalclerk.com, important to maintain operations.
"We were planning improvements before the pandemic hit, but that put it in overdrive," Phillips said.
In addition to electronically filing documents to be recorded, many transactions, including paying traffic tickets and criminal case fines and fees, may be completed online.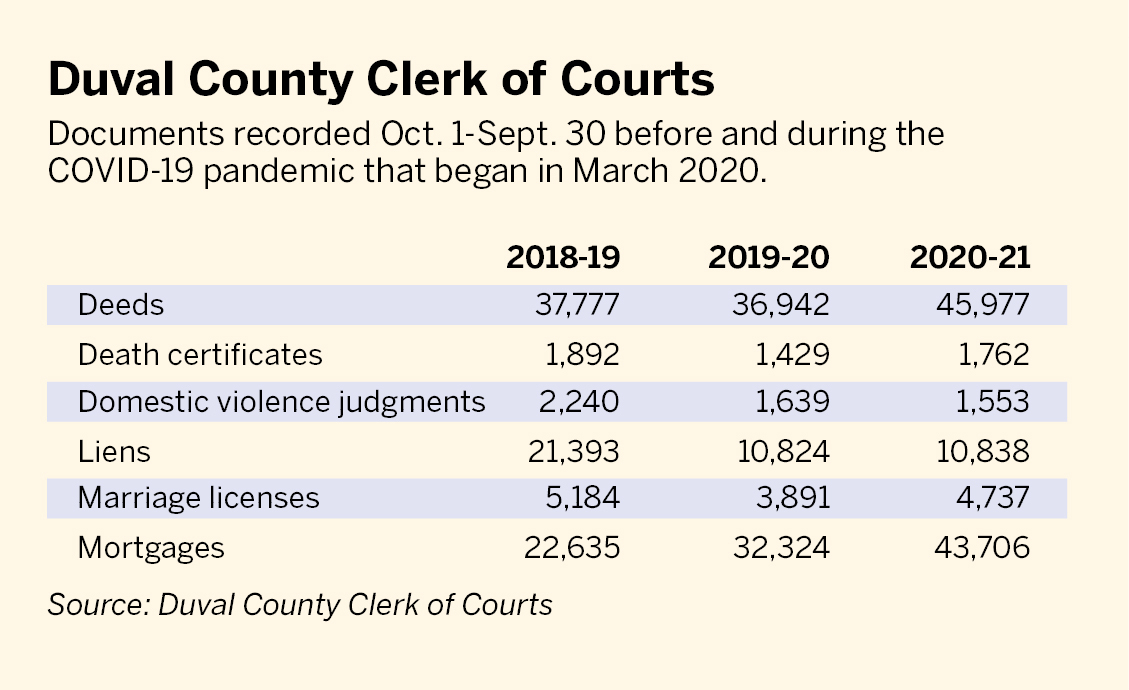 Phillips said customers used the e-pay option to make $14.6 million in payments in fiscal year 2020-21, compared with $8.7 million in the fiscal year that ended Sept. 30, 2020.
He said the convenience of doing business with the clerk on their computer or mobile device from their home or office 24/7 is what appeals to people.
"I'm old-school. I like dealing with the people, but people are busy. There is zero wait time and what takes five or 10 minutes online takes longer if you travel to the courthouse," Phillips said.
"We like giving customers the opportunity to decide how they want to do business with the clerk's office."
A recent addition to services is the option to apply for a marriage license or domestic violence injunction online by interacting with clerk's office staff on Zoom. Those filings previously had to be done in-person in the clerk's office at the courthouse.
Phillips said the office's IT team is working on making more online options available, including electronic certification. That will make it easier to get copies of documents that currently require a paper copy with a raised seal, such as duplicate marriage licenses, divorce decrees and certain court documents.
"It will be a lot faster than going through the mail," Phillips said.
Another new option scheduled to launch in 2022 is a property fraud alert system that can curtail identity theft. Property owners will be able to register for the service, then receive an electronic alert when a document is recorded using their name, such as a deed or mortgage.
Phillips said the goal for everyone on the staff is to make the Duval County Clerk of Courts operation the best in the state by continuing to improve services, providing more convenience options and planning for the unexpected.
"Even if there is another lockdown, people can still do business with us. It's COVID now, but what will it be in 2024? We live in uncertain times and we want to be prepared."