New York City-based Acram Group and an investment partner bought Riverplace Tower on the Downtown Southbank on Dec. 22 for $73.2 million.
Seller LCP Riverplace LLC paid $53.4 million for the tower Nov. 29, 2016, a 37% increase in five years.
The 28-story, 460,000-square-foot Class A office building and 765-space parking garage and a parking lot comprise 8.6 acres at 1301 Riverplace Blvd. 
"This is a very promising opportunity in a desirable location with high occupancy, robust leasing activity and a desirable tenant roster," said Acram Group Managing Principal Matt Cassin in a Dec. 23 news release.
"Jacksonville is booming as one of America's fastest growing fintech and banking hubs, and the building represents a great opportunity," he said.
Acram bought the riverfront tower through a joint venture with Oak Hill Advisors. It was an off-market purchase, meaning it was not actively listed for sale.
"Riverplace Tower is a best-in-class office tower in Jacksonville with an attractive cost basis, great tenant roster and fits quite well within our investing strategy," Oak Hill Advisors Portfolio Manager Matt Borstein said in the release.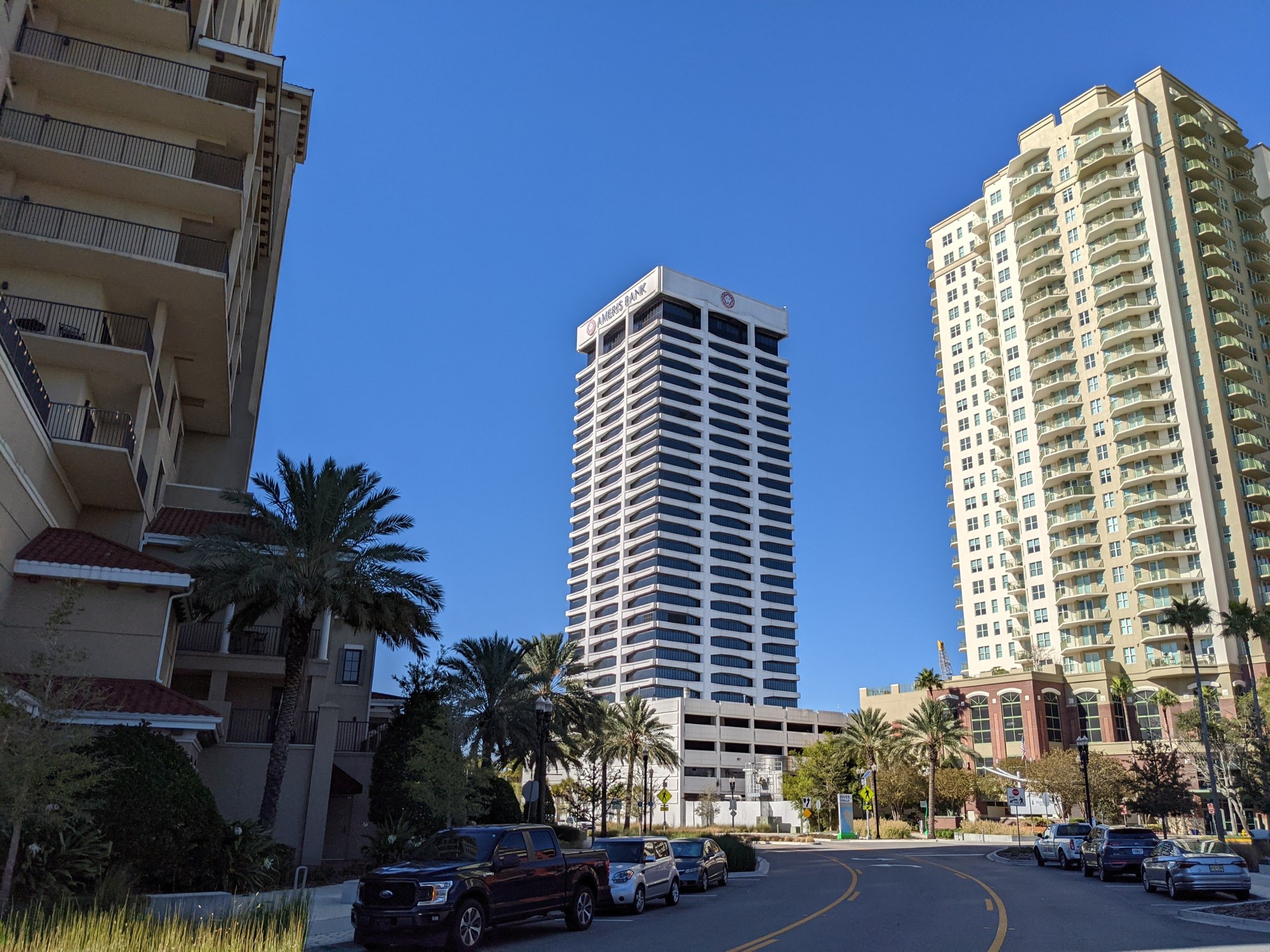 The structure is 91% leased with a tenant roster that includes Ameris Bancorp, Rayonier Advanced Materials Inc., the Rogers Towers law firm, St. John & Partners, The Energy Authority Inc. and Macquarie Global Services (USA) LLC.
"It's a high-quality, diverse tenant base," said Acram Managing Director Aaron Lazovik in an interview Dec. 23.
Deutsche Bank Securities provided acquisition financing. An Eastdil Secured team led by Rob Turner advised the buyer.
JLL Capital Markets Senior Director Robbie McEwan advised the seller.
Lazovik said JLL Managing Director Michael Loftin was instrumental with Acram on the deal.
Acram Group said with the purchase, it owns and manages more than 3 million square feet of real estate assets and has an additional 1.5 million square feet of construction in development throughout the U.S.
Acram's website shows a portfolio of office and related buildings in Baltimore; Dallas; Denver; Charlotte, North Carolina; New York City; and in Connecticut and Virginia.
It bought an office asset in downtown Orlando this year. The release said Acram "continues to expand its footprint in Florida as part of a strategic initiative."
Lazovik said Acram would consider more area investment, "depending on the opportunity."
Acram and Oak Hill
Founded as JMC Holdings in 2011, the company rebranded as Acram Group in 2021. In Latin, "Acram" means "acre."
It says it focuses on the acquisition, development and management of covered land, flex-industrial, multifamily and office properties in the U.S.
It has offices in New York, Dallas and Greenwich, Connecticut.
Acram says it acts as the managing member of each asset it buys, invests its own capital in every transaction and partners with high net worth investors, family offices, institutional fund managers, and other real estate platforms.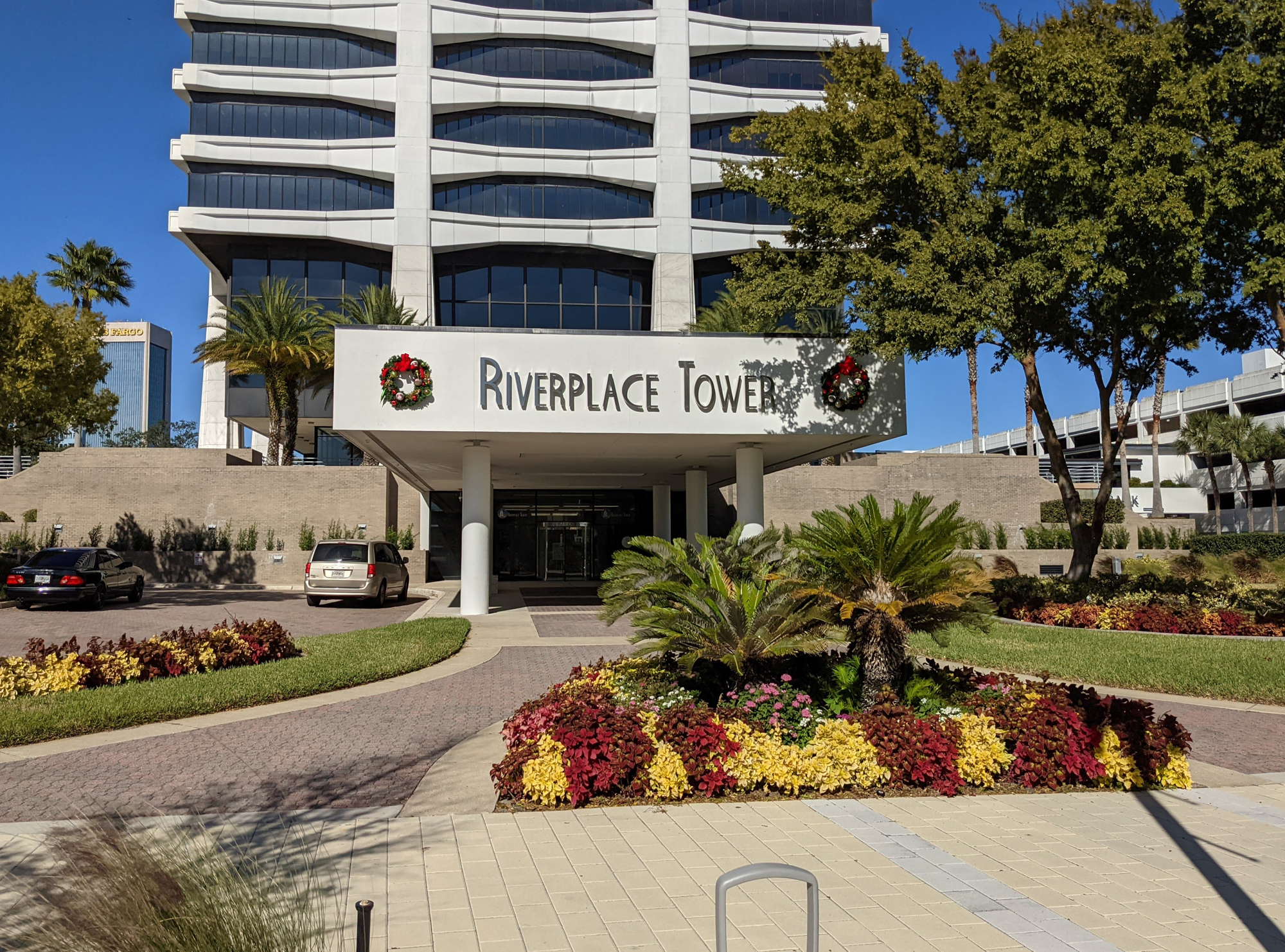 It said it changed to Acram Group "to illustrate the next phase of the firm's development, highlighted by Isaac Zion joining the partnership."
Acram Group said it is built upon a long-standing relationship between principals Cassin, Zion and David Taylor.
Businessden.com reported Aug. 24, 2021, that Acram Group generally owns buildings in major East Coast cities and Texas. 
New York City-based Oak Hill Advisors is an alternative investment firm. It invests on behalf of a diverse, global investor group.
The tower
Riverplace Tower was built in 1966 for Gulf Life Insurance Co. and completed in 1967.
The news release said Riverplace Tower most recently was renovated in 2019.
The Duval County Property Appraiser assesses the tower at $43.8 million for tax purposes.
LCP Riverplace is led by J. Ryan Lingerfelt, president and chief investment officer of Lingerfelt CommonWealth Partners, based in Glen Allen, Virginia.
Lingerfelt CommonWealth Partners essentially retained ownership of Riverplace Tower in the 2016 purchase, moving from a partnership role to what appeared to be sole or lead owner, according to the deed.
LCP Riverplace bought the property from CFLC Replace LLC, which was led by New York-based Fortress Real Estate Opportunities Funds, managed by Fortress Investment Group.
CFLC Replace LLC was a partnership of the Fortress funds and Lingerfelt CommonWealth.
Fortress appeared to have sold its ownership interest and Lingerfelt CommonWealth took control.
CFLC Replace bought the property for $29 million in October 2014 from Jacksonville-based Gate Riverplace Co., which owned it for 21 years.
CFLC Replace and LCP Riverplace both are based at Lingerfelt CommonWealth Partners' headquarters address, according to the deed. Glen Allen is near Richmond.
Lingerfelt CommonWealth acknowledged but did not elaborate on the expected sale before Thanksgiving.
It is Lingerfelt CommonWealth's second Southbank office tower sale in three months.
On Aug. 26, 2021, it sold the 10-story Stein Mart Building and 525-space parking garage at 1200 Riverplace Blvd. to Hanania Automotive Group owner Jack Hanania for $20.67 million.
Lingerfelt CommonWealth paid $23.7 million for the property in July 2016.
The value in the deal
Acram said it paid $159 a square foot for Riverplace Tower, which represents a value investment, considering that Dun & Bradstreet Inc. paid at least $350 a square foot for its Town Center Two global headquarters, based on the recorded deed price. 
Dun & Bradstreet paid $76.5 million on June 30 for the six-story, 218,700-square-foot building on 14.38 acres at 5335 Gate Parkway across Butler Boulevard from St. Johns Town Center.
Lazovik said rents at Riverplace Tower are $24-$25 a square foot, lower than up to $30 within Jacksonville, the mid- to upper $30s in Tampa and in other markets like the Carolinas.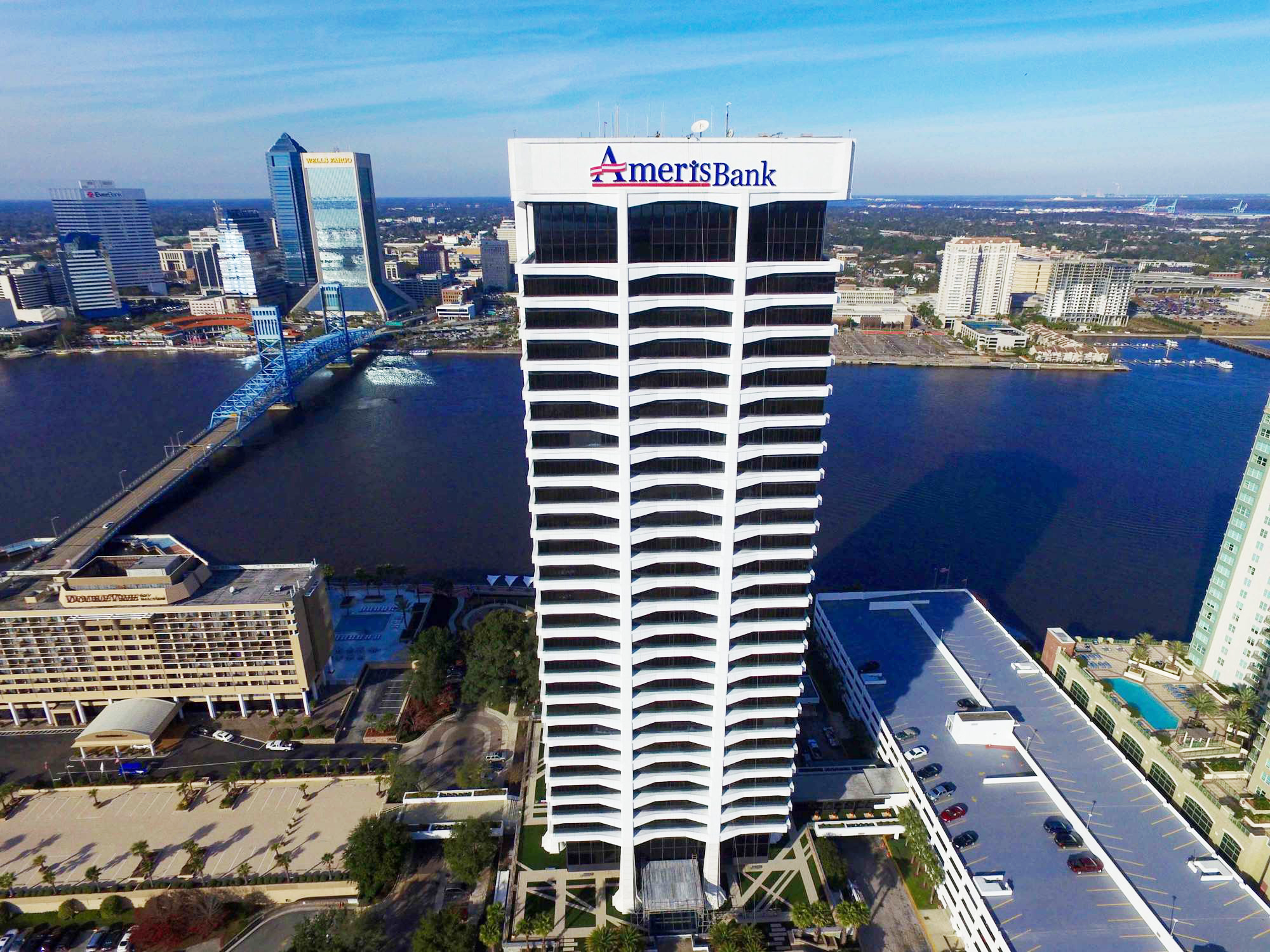 "We see the Jacksonville market as a relative value opportunity," he said.
Along with lower rents in Jacksonville, "there is no difference in the quality of living."
"We feel like it is a huge value."
Lazovik said Riverplace Tower is part of the Southbank, which is seeing growth.
To the west are the expanding Baptist Health campus; the redeveloping River City Brewing site into apartments; and the Museum of Science and History, which intends to move to the Shipyards on the Northbank and make its property available.
To the east are The District, now called RiversEdge: Life on the St. Johns; the Duval County Public Schools headquarters building that is expected to be redeveloped; and the Kings Avenue and Hendricks Avenue corridors of investment and construction.
Lazovik said corporate decision-makers say access is easy on the Southbank.
He said Acram has been considering the market for years. Headquarters projects by Fidelity National Information Services Inc., Dun & Bradstreet and VyStar Credit Union were "really important for us and our investment partner."
Acram sees it as a good post-COVID story because of the quality of the floor plates and the on-site amenities, which include a restaurant and child care center.
He said Riverplace Tower is one of the more highly amenitized buildings in the Jacksonville area, "and the location is second to none," he said.
"We thought this offered a lot of advantages."
Lazovik said Acram looked at the 841 Prudential Drive office building a few years ago, which led it to tour the market as part of its due diligence. Atlanta-based ShareMD, a medical office building owner and operator, bought it in February 2020.
Acram also considered the former Stein Mart building.
 "We pivoted to this asset and went direct to ownership" to determine "what a deal might look like."
He said that because Lingerfelt CommonWealth had leased up the building, it might be looking at a sale. "So we found a number."