Jacksonville restaurateur Al Mansur has chosen which of his restaurant concepts to open at the closed South Kitchen & Spirits restaurant he bought last fall in South Avondale.
Mansur, through Avondale Dining LLC, filed the name "Iguana on Park" with the state Feb. 18.
"We will be moving forward with the Flying Iguana concept," Mansur said by email Feb. 21. "The new sister restaurant will be called Iguana on Park."
The restaurant describes its menu as a fusion of Latin American cuisine that also features creative cocktails, tequilas and craft beers.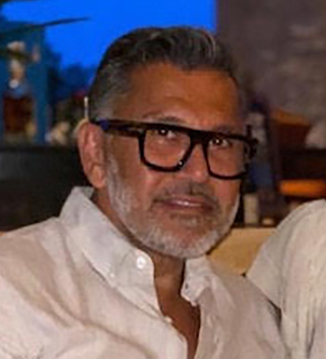 Mansur said he was starting the remodel at 3638 Park St. and hopes to be ready this summer.
"It will be a decent amount of work to the building on the exterior and the interior. I want to put our touches on it to make it a cool spot for dining in Avondale," he said.
He also wants to "bring the Iguana atmosphere to a beautiful existing building that was built recently." The structure was developed in 2015-16.
Mansur said it will include a bar and private event space to accommodate larger parties. It will hire about 80 full- and part-time employees.
Iguana on Park will open seven days a week for lunch, dinner and weekend brunch.
"We have been waiting for the perfect location with ample parking in the neighborhood for a while," he said.
Mansur, through 3638 Park Street LLC, acquired the closed South Kitchen & Spirits property through a certificate of sale for a recorded price of  $1.622 million.
The 6,417-square-foot restaurant occupies 0.57 acres at Park and Dancy streets, next to Restaurant Orsay.
"I love the location with the proximity to St. Johns Avenue," Mansur said Nov. 29 after the purchase.
"This location has everything going for it with plenty of parking, which is hard to find around the Avondale area," he said.
Mansur owns Al's Pizza, Flying Iguana Taqueria & Tequila Bar, COOP 303 and Mezza Luna Ristorante. The Iguana on Park and Avondale Dining LLC names are based at the 246 Third St. corporate office in Neptune Beach.
Mansur said the South Avondale location reminds him of Beaches Town Center, where he operates COOP 303, Mezza Luna and an Al's Pizza.
Beaches Town Center comprises stores, restaurants, hotels and more where Neptune Beach meets Atlantic Beach, and where Atlantic Boulevard ends at the Atlantic Ocean.
Mansur opened the first Al's Pizza in 1988 at Beach Boulevard and San Pablo Road and now has locations in Baymeadows, Riverside, Neptune Beach, Ponte Vedra and St. Augustine.
He opened the Flying Iguana in Neptune Beach in 2013. He built COOP 303 in 2018 at a former Al's Pizza site in Atlantic Beach. 
The certificate of title sale for the South Kitchen & Spirits site was executed Nov. 6 and recorded Nov. 17 with the Duval County Clerk of Courts.
South Kitchen & Spirits announced Nov. 20 on its Facebook page that it permanently closed the South Avondale location. 
The previous property owner bought the property in 2014, demolished the former Yesterday's Bar on the site in 2015 and developed the existing building in 2015-16.