The city issued a permit Feb. 19 for River City Contractors Inc. to make some initial renovations to the Porter Mansion Downtown.
River City Contractors will make ADA and restroom renovations at the four-level almost 16,000-square-foot Porter Mansion at 510 N. Julia St. at a cost of $200,100.
JWB Real Estate Capital bought the 1.5-acre property Aug. 30 through 510 N Julia LLC for $2.6 million. JWB President Alex Sifakis said the group is working on small interior renovations.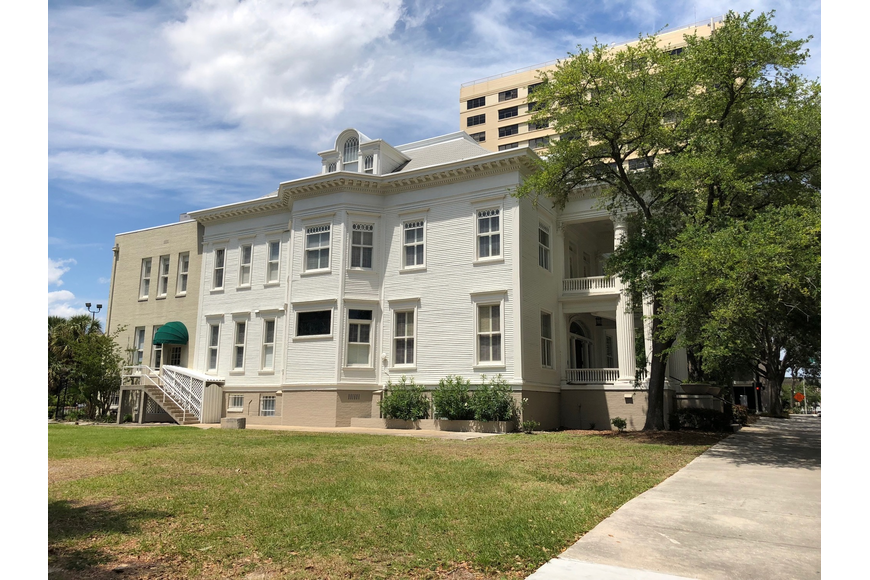 Robbins Design Studio is the architect. 
The three-story Porter Mansion, with a basement, was built as a private residence after the Great Fire of 1901. Sifakis said previously the original architect was Henry John Klutho, who helped in the reconstruction of Jacksonville after the fire.
The building was in jeopardy of condemnation by the city in the early 1980s when KBJ Architects bought it to serve as its corporate office and restored it in 1981.
KBJ Architects moved and sold the property to a private investor in 2017.
Sifakis said Aug. 20 the structure will be renovated for lease as office space to a single tenant on the top three floors. He estimates a $600,000 project.
He said the group will save the basement for restaurant use when the market is ready. The grass lot to the south will provide outdoor seating.
JWB already owns the historic Seminole and Federal Reserve buildings at 400 and 424 N. Hogan St. and the Baptist Convention Building on the same block at 218 W. Church St.