The Skinner family sold about 197 acres for $11.8 million Dec. 23 to a joint venture that will build homes in the Southeast Quadrant of Butler Boulevard and Interstate 295.
Sawmill Timber LLC, comprising members of the Skinner family, sold the property in the Southeast Quadrant to DRP FL 2 LLC, which is in care of DW Partners. The deed was recorded Jan. 5 with the Duval County Clerk of Courts.
Spokeswoman Maxine McBride said DW Partners is the financing entity for the partnership between ICI Homes as the managing partner and David Weekley Homes.
The total parcel is almost 560 acres and will be sold to the venture in three phases, she said. There are two additional takedown phases for future residential as part of the purchase.
The same day that ICI Homes and David Weekley Homes announced they will purchase about 550 acres of Skinner land, DRP FL 2 LLC paid $11.8 million to buy property from the family for residential development.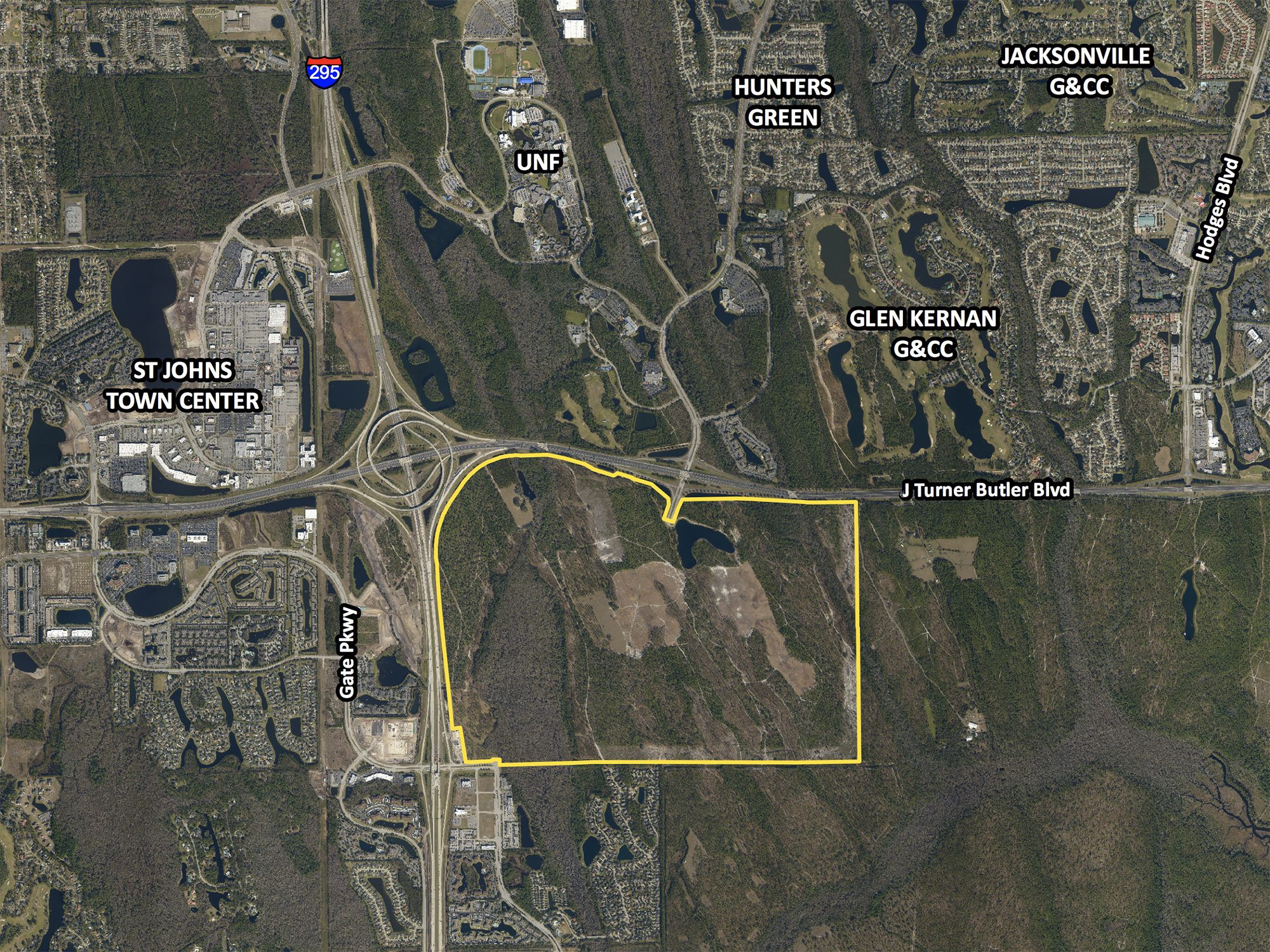 One of the sellers, Edward Skinner Jones, said Jan. 6 the closing represents the first phase of the contracted purchase. He referred other questions to the buyers.
The address on the deed is for DW Partners in New York City. The website for the DW Partners LP firm at the address said the company focuses on corporate credit and structured finance and capital management. 
Its Florida residential investments through another LLC include the $4 million purchase in November 2019 in St. Johns County for the Mill Creek Forest development.
The Skinners are selling land within the 1,063-acre property they own at southeast Butler Boulevard and Interstate 295.
ICI Homes and David Weekley Homes did not announce a purchase price when they issued a news release Dec. 23 about their acquisition and plans to develop Seven Pines at the site.
Seven Pines will comprise 1,600 single-family homes, apartments and more than 1 million square feet of commercial and retail space. It also will include a 34-acre park with a lake. 
ICI and David Weekley will develop the residential portion of the project. 
In August, A.C. "Chip" Skinner said most of the single-family residential property in the Southeast Quadrant was expected to close by the end of the year.
Groundbreaking on Seven Pines is scheduled for January. Construction on the model home, amenity center and the main entry will begin in November. 
The parcel is the last large parcel of Skinner family land, which originally included the St. Johns Town Center and the University of North Florida. 
The city issued a concurrency reservation certificate Dec. 20 for development of 453 single-family homes and 34 townhouses on more than 196 acres in the Southeast Quadrant. Plans show Sawmill Timber LLC as the owner and CND-ICI SEQ LLC as the developer.
CND is Houston-based Classic Neighborhood Development LLC, which is David Weekley Homes.