With about$1.75 billion in sales in 2020, Walker & Dunlop's multifamily team of Brian Moulder, Dhaval Patel and Bobby Gatling turned an uncertain year into one of their best yet.
The three had record first- and fourth-quarter sales, which they said can be credited to low interest rates, economic development in Jacksonville and an influx of new residents to the area. 
The team closed 14 sales between Thanksgiving and the end of 2020, Moulder said. The second and third quarters were slower, he said. 
"If you asked me in April if we were going to have the best fourth quarter that we've ever had in our career, I would have thought you were nuts," Moulder said.
They sold five of the top 10 commercial real estate sales of 2020. That included the $96.85 million ARIUM Deerwood apartments sale, the $90 million Citigate Apartments and the $83.25 million JTB Apartments. 
ARIUM Deerwood was the largest multifamily sale of the year. The JTB Apartments' $237,857 per-unit price was the highest in Jacksonville history. 
As retail and office markets in Jacksonville soften, multifamily development is on the rise.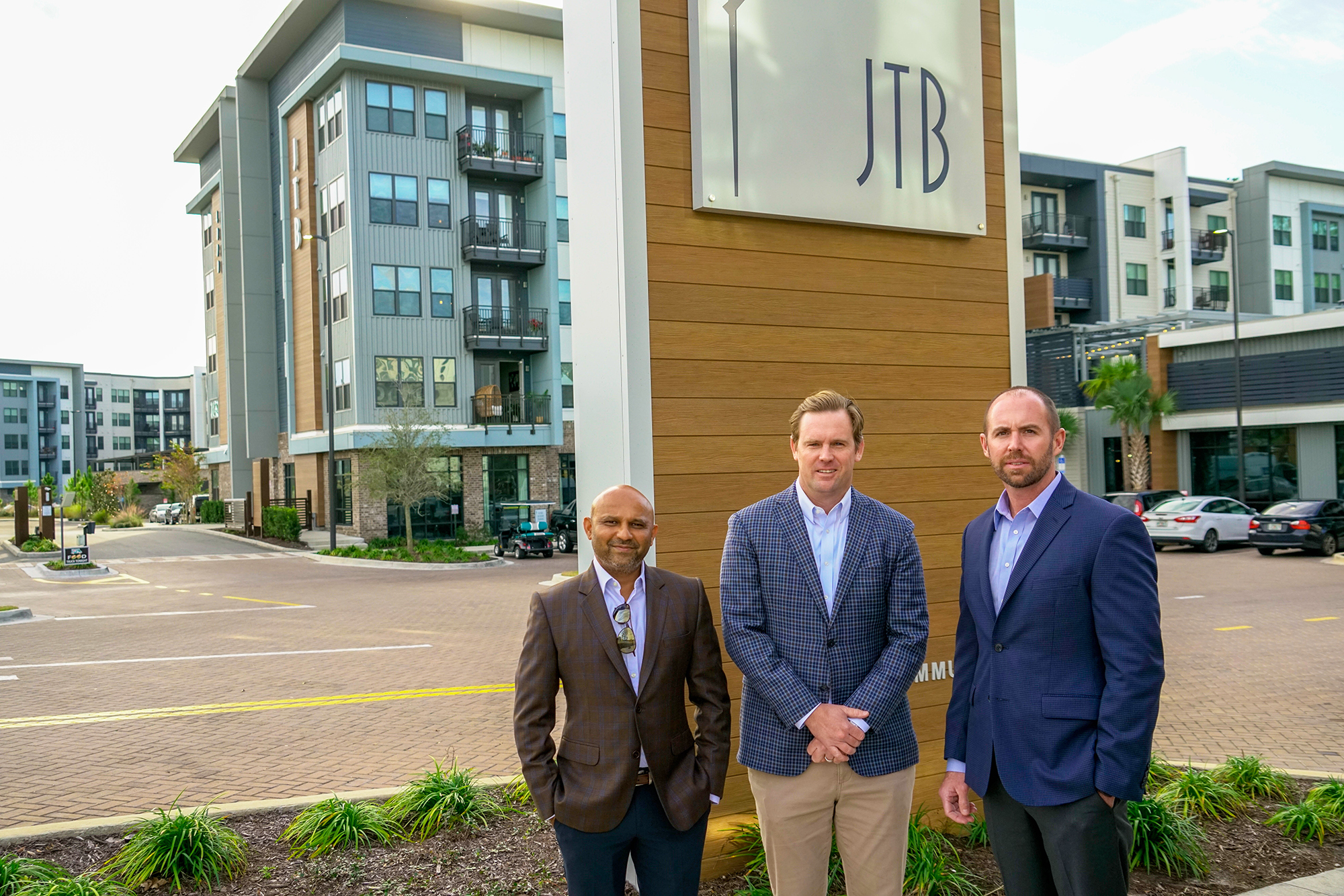 Patel said that the higher-paying jobs coming to Jacksonville, such as those in financial technology, health care and advanced manufacturing, are helping to raise rental rates, which increases the value of multifamily properties.
A lot of those employees with higher-paying jobs want to live in an apartment setting. 
"They want to have the amenities, the flexibility," Patel said.
"That has been the fundamental shift which has fueled the apartment sector quite a bit in the last five to 10 years. They want to do the bare minimum (maintenance) but have the quality of living and lifestyle."
Potential multifamily investors are taking note of the conditions in Jacksonville. Often, they are choosing it over Orlando and Tampa. Jacksonville has always had the same demand drivers as Orlando and Tampa, but investors are beginning to realize that, Moulder said. 
"Once (buyers) do the research, (Jacksonville) is just a no-brainer," Patel said. "It's just finding the right deal for them that fits the acquisition criteria."
For the Walker & Dunlop team, informing their clients about the surrounding market and staying in constant communication with them have been keys to their success in 2020. 
The three left CBRE and opened Walker & Dunlop's investment sales office in Jacksonville in 2015.
Jacksonville's quality of life is attracting new residents and investors to the area, Gatling said. 
Those from the Northeast are finding that in Jacksonville they can have more space for less and a higher quality of life.
"I don't think we've experienced in our career in Jacksonville more inquiries, or appetite for Jacksonville," Moulder said.
"They want to be in multifamily in the state of Florida. I've never seen Jacksonville this hot. And if the jobs continue – there's no reason they shouldn't – and interest rates remain low, we should probably be in the same position as an upper trend going forward."