A University of North Florida graduate who runs South Florida nightclubs is part of a group that bought the 323 E. Bay St. building Downtown.
The 323 E Bay Street RE LLC group based in Miami paid $1.4 million for the building Jan. 22.
"It's a great opportunity for us and the city," said partner Eric Fuller in an email Jan. 26.
He declined to share more details.
The group bought the property from Insetta Family Properties LLC, which previously attempted to sell the property for an entertainment venue.
Insetta Family Properties LLC financed the deal with a $900,000 mortgage.
The deed and mortgage were filed Jan. 25 with the Duval County Clerk of Courts.
Bobby Knight, owner of Coastal Commercial Real Estate, represented the buyer and seller in the deal.
He said the buyers want to make the property a live music venue and add live bands "back in the entertainment district."
He referred other questions to the buyers.
The 323 E Bay Street RE LLC group comprises Fuller, Aleksander Lukaj and Albacore Jax LLC, led by Manjola Rajta of Jacksonville Beach.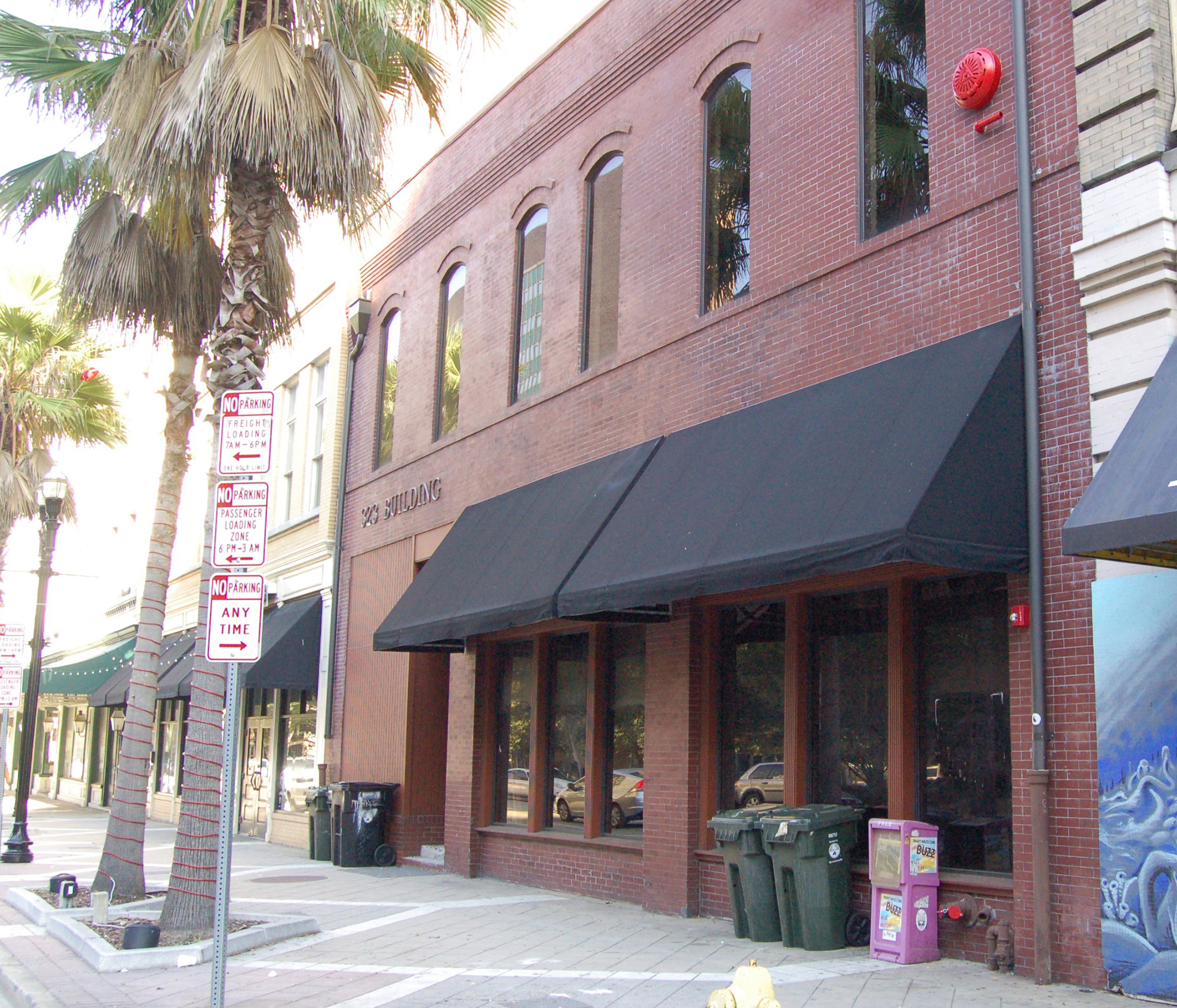 Fuller, based in Miami, is the president of Fuller Entertainment Inc., which he registered with the state in January 2011.
His LinkedIn profile shows he founded BLNK CNVS Presents, a promotional company for live events, in June 2019.
He has co-owned Space Invaders LLC, which is the Club Space Miami, Floyd Miami and The Ground Miami live music and club venues, since December 2016.
His profile shows he attended the University of North Florida from 2004-09 and has a bachelor of business administration degree in finance from the UNF College of Business Administration.
Insetta Properties is owned by Victor Insetta. His son, Jacksonville restaurateur Jonathan Insetta, referred questions to his father.
The two-story, almost 16,000-square-foot building, of which about 10,500 square feet is heated, was developed in 1904. It was renovated in 1982.
Retired NFL wide receiver Laveranues Coles Jr. intended to create the Levels Nightclub at the 323-325 E. Bay St. structure in 2013, but in November 2015 conveyed the Downtown building back to the Insettas.
Coles, through Past Trouble LLC, bought the building in October 2013 for $750,000 from 325 East Bay Street LLC, whose manager is Insetta Family Properties LLC.
Insetta Family Properties issued a $640,000 mortgage the day of the purchase to Past Trouble LLC.
Coles planned the nightclub among the building's two floors and basement and sought approvals and permits.
The Downtown Development Review Board approved the design with conditions in February 2014. Work was suspended at the site by late 2014.
Past Trouble LLC granted the property back to Insetta Family Properties LLC on Nov. 18, 2015, for consideration of $634,724, which is the balance of the loan Insetta made to Coles.
Jonathan Insetta said in December 2015 that the family would review a complete schedule of work by Coles. "There's a fair amount done," he said.
Insetta Family Properties LLC bought the 323-325 E. Bay St. building in April 2008 for $1 million.
It had been vacant for at least five years and formerly was used for state offices.
Jonathan Insetta said the family initially considered developing a bar in that building but changed its focus to restaurants.
Several restaurants and nightclubs have come and gone along Bay Street.