Rethreaded Inc. bought the Springfield property at 515 E. Ninth St. that it intends to convert into its larger campus to support survivors of human trafficking.
The nonprofit paid $1.1 million Jan. 29 for the 2.2-acre, three-building property from Boundless Futures LLC.
Rethreaded is raising more than $2 million in its capital campaign to buy and renovate the facility it is naming The Delores Barr Weaver Campus For Hope.
It says the property comprises 36,000 square feet of space among three buildings. It will move into the main building of more than 20,000 square feet.
The two other buildings at The Delores Barr Weaver Campus of Hope will be used as rental properties that help cover Rethreaded's utilities, maintenance and any future repairs.
Rethreaded says the main building was built in 1949 and originally was a train depot. 
The Jacksonville-based nonprofit has been operating for 10 years in a space donated by Load King Manufacturing Co. at 820 Barnett St. in the Rail Yard District. Rethreaded said it now employs 31 people in 2,800 square feet of space.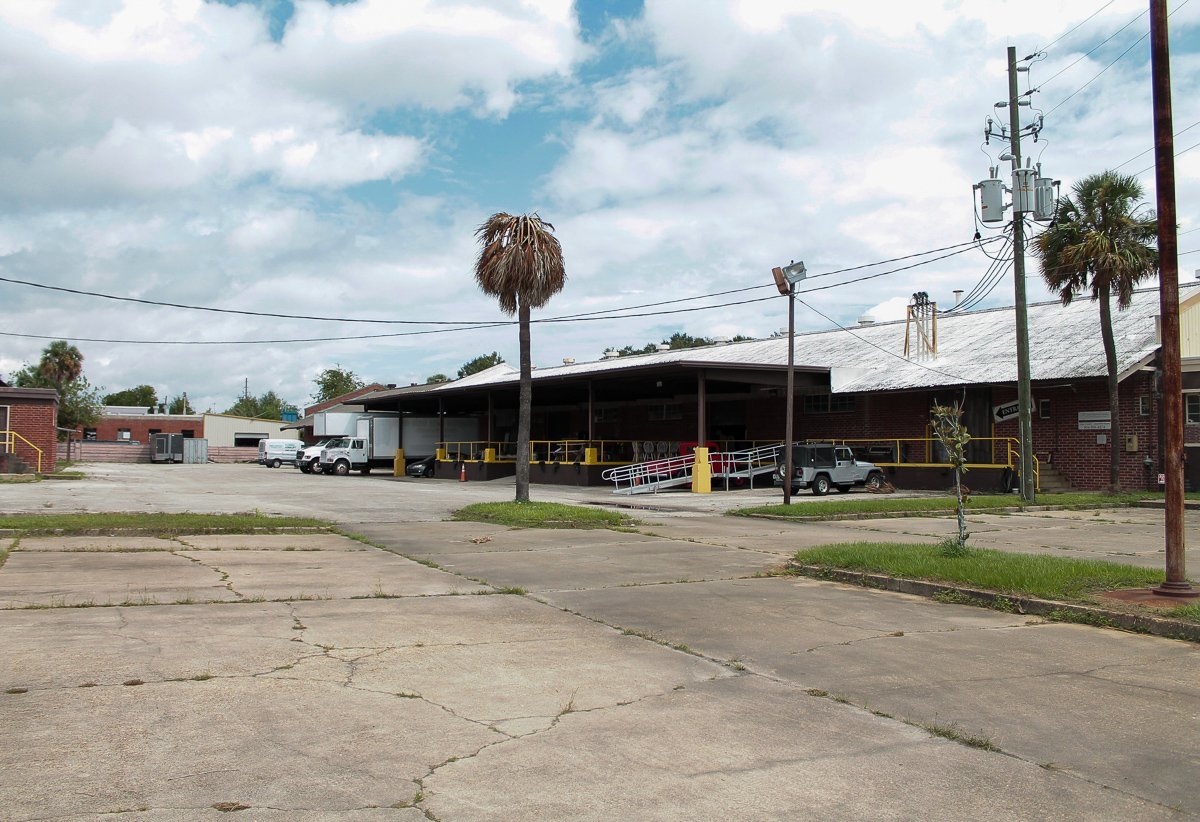 Rethreaded describes itself as "a conscious gift company that uses business to benefit our community and our world" through long-term employment coupled with life and career development for survivors of human trafficking.
Products include its signature scarves as well as accessories, jewelry, house goods, food, coffee and other items made by Rethreaded or offered through complementary organizations. Its website is rethreaded.com.
City Council voted 18-0 on Jan. 26 to rezone 515 E. Ninth St. from industrial light to planned unit development for Rethreaded's use.
The new main building is seven times the size of its current space.
"We have been searching for our forever home for four years," said founder and CEO Kristin Keen on the website.
"Rethreaded will be able to grow exponentially in the new space."
Keen said the building will allow it quadruple its capacity to hire survivors and expand its business model.
"We are at capacity and are unable to hire any more survivors until we get more space. With this new building, Rethreaded will build and expand upon its capacity to never say no to a woman who is ready to start a new life," says the website.
"This space will increase our capacity to hire up to 60 survivors at one time. With the increased space, our employees will have greater room to grow in their jobs because of increased opportunities."
Rethreaded has 15 survivors on staff and five career tracks, including production, sales, marketing, 0perations, finance and administration. 
The new campus will allow that to increase to 16 career tracks to include volunteer management, social work and business development.
"Rethreaded's production capacity would increase to allow us to grow and take on larger corporate orders, start a contract sewing company, and a logistic fulfillment company to ensure Rethreaded's economic future," says the site.
The nonprofit says it nearing its goal to raise $2 million and continues to accept donations.
A $125 donation includes the donor's name engraved on a brick that will be placed in the new location.
"The moment we walked through this building we knew we had found Rethreaded's forever home," Keen said.
"We are looking forward to being neighbors with both Springfield and East Side residents and businesses. I am confident that Rethreaded can help continue the economic development in both neighborhoods and are so proud to be part of the transformation of this area though business."