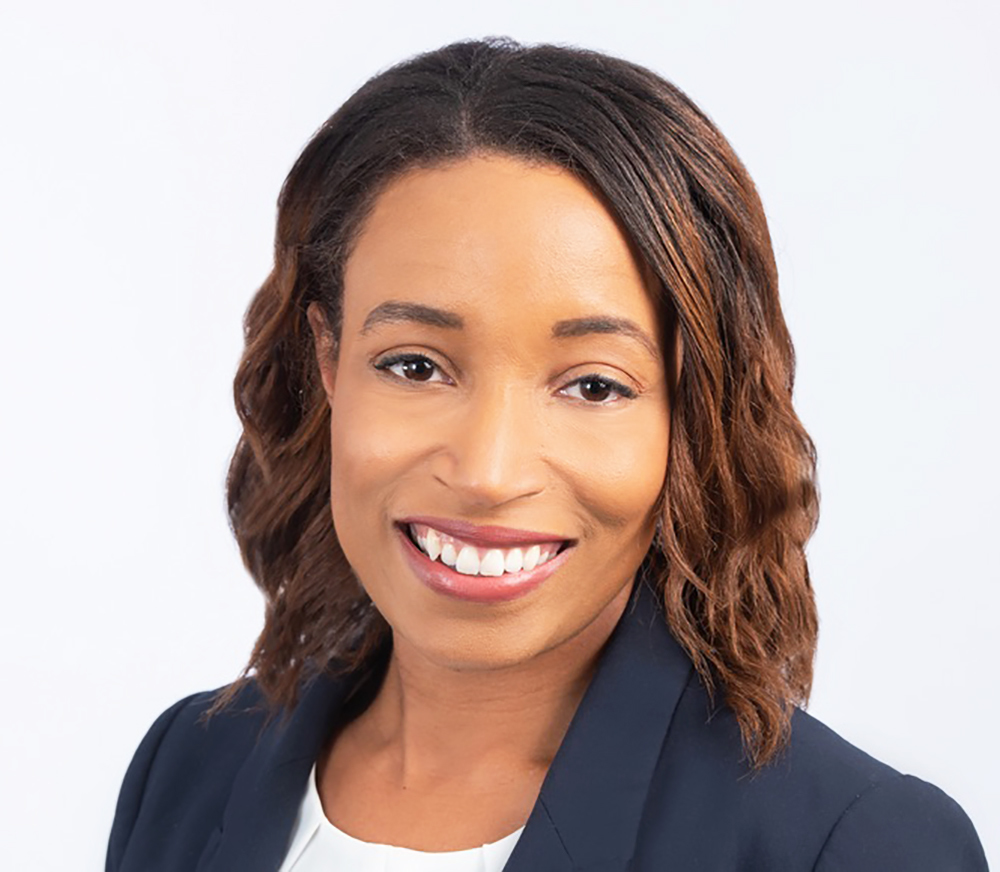 By Cassandra Smith • President-elect of the JBA Young Lawyers Section board of governors
There is no doubt that this past year has been a challenging year for most of us.
On a large scale, we faced a global pandemic compounded with social unrest. On a personal level, many of us dealt with increased anxiety, depression and grief from the lives lost and uncertainty of what the future holds.
Although we are more than halfway through this year, the challenges presented in 2020 linger. However, much like the tropical storms we witness this time of year, there always is a silver lining. 
When the sun or moon shines behind a dark cloud, a silver lining is created. Metaphorically, it signifies that light will continue to shine even as darkness exists.
I was challenged to find my silver lining in the darkness of 2020 and I challenge you to find yours.
For me, one of the first signs of hope in the midst of 2020 came from nature. While in quarantine, I began gardening outdoors and growing house plants indoors. Because I worked from home for most of the year, I watched my plants grow and blossom. That was a daily reminder that life will move forward and be beautiful despite tragedy.
With the availability of coronavirus vaccines and eased restrictions, my newest silver lining is the upcoming Young Lawyers Section Bar year.
I soon will be sworn in as president of the section and I'm looking forward to serving alongside our board of governors. I am looking forward to more in-person social events and being able to hug my friends and colleagues.
In the 2021-22 Bar year, YLS will continue with our three annual charity events: The golf tournament, poker tournament and Chili Cook-Off.
While we had to postpone the 2021 Chili Cook-Off scheduled in February, we were fortunate to move the poker tournament into a virtual format and continue with the golf tournament to raise money for local organizations.
For the upcoming year, the board selected the MaliVai Washington Youth Foundation as the recipient of proceeds from the poker tournament and Girls of Virtue as the recipient for the golf tournament. Big Brothers Big Sisters of Northeast Florida will remain the recipient for the 2022 Chili Cook-Off.
All three organizations work to serve local youth to equip them with the tools to face challenges and find the silver lining during life's storms. Each nonprofit has its own needs, so we are pleased to be able to contribute monetarily to help meet some of those needs.
Take time today to think about something you're looking forward to this year. Perhaps it's starting a new hobby, beginning a new job or taking up a new form of exercise.
Maybe it's reconnecting with family and friends or volunteering in the community.
For me, joining the Peloton community has allowed me to connect with friends, challenge myself and manage stress.
I've also continued to nurture my house plants, which has taught me to be more patient. We all have a silver lining, whatever it may be. I encourage you all to find yours.
Cassandra Smith is an assistant county attorney for the Clay County Board of County Commissioners.