Since announcing the deal in March, the blank check company acquiring Jacksonville-based Redwire LLC has provided few details about the pending transaction.
Genesis Park Acquisition Corp. has posted numerous Securities and Exchange Commission filings with news stories about the space technology company. But it has not posted a proxy statement with details about the merger.
However, last week Genesis Park posted a filing with "sell side analyst talking points" showing what the company is telling potential investors.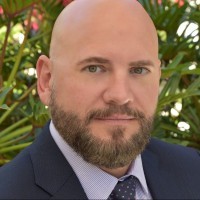 Statements in the filing attributed to Redwire Chief Financial Officer Bill Read said the company expects to post its proxy "shortly" with the SEC.
"We intend to have an analyst day after the 4th of July holiday and we are planning to close the merger during the third quarter of 2021," he said.
Redwire was formed in 2020 and merged seven space technology companies, including Jacksonville-based Made in Space, which provides a process for manufacturing in space.
"We have some amount of technology on virtually every space mission. It seems like we are putting something into space every month; and with increasing frequency," Read said in the talking points.
Genesis Park is a special purpose acquisition company formed last year to seek opportunities in aerospace. 
Redwire will become a publicly traded company with the merger. Although it has not posted detailed financial data, the companies said in March when the merger was announced that Redwire expects $163 million in revenue this year, growing to $1.4 billion in 2025.
"We are already a profitable company, with very low capital intensity and a secure backlog of revenue from national security, civil, and commercial customers," Read said.
The merger with Genesis Park will help Redwire's growth.
"We have significant organic revenue growth opportunities, even without the funding from this merger," Read said.
"This transaction provides the funding to accelerate our growth plans through strategic investments and provides dry powder for focused acquisitions," he said.
Shoe Carnival stock hits record
Shoe Carnival Inc.'s stock soared to record highs last week after the footwear chain controlled by former Jacksonville Jaguars owner Wayne Weaver announced a stock split and projected strong earnings for 2021.
When the chain of 377 shoe stores announced first-quarter earnings in May, it said the business environment was too uncertain to forecast results for the second half of this year.
However, Shoe Carnival said last week it expects fiscal 2021 sales to exceed $1.15 billion and earnings to exceed $6 a share (before its pending stock split).
In the company's best previous year in fiscal 2019, sales were $1.036 billion and earnings were $2.92 a share.
"The fundamentals of our business remain robust. We have maintained strong momentum as we move through the second fiscal quarter, and as a result, we have provided an initial outlook for our full fiscal year 2021," incoming CEO Mark Worden said in a news release.
Weaver is chairman of Shoe Carnival and its largest shareholder. He and his wife, Delores, own 29% of the stock.
Shoe Carnival also announced a two-for-one stock split, effective July 20.
The stock already was trading at record high levels before last week's announcement but after the news, the stock jumped from $62.75 at the close on June 18 to as high as $79.81 a week later.
Vulcan rises on infrastructure bill
Another company that jumped higher last week was Vulcan Materials Co., which rose on the potential of federal infrastructure spending legislation.
Jefferies analyst Philip Ng raised his ratings June 25 on Vulcan and competitor Martin Marietta Materials Inc. from "hold" to "buy."
"With the market nervous about peak earnings for cyclicals, we believe Martin Marietta and Vulcan are positioned to outperform from a potential infrastructure bill and recovery in nonresidential," Ng said in his report.
"With a framework of a bipartisan infrastructure bill agreed upon, it increases our conviction and see the increased funding boosting aggregates demand by 5-8% annually," he said.
"We're upgrading Martin Marietta and Vulcan to a Buy and raising our price target to $424 and $207, respectively."
Vulcan's stock rose from $165.84 June 18 to $181.38 a week later.
Birmingham, Alabama-based Vulcan significantly increased its Florida business with its $4.2 billion acquisition of Jacksonville-based Florida Rock Industries Inc. in 2007.
Mall owner expects fast bankruptcy exit
Mall operator Washington Prime Group Inc. expects to be out of Chapter 11 bankruptcy by late August or early September with a plan to convert debt to equity or sell off properties.
The company's portfolio of 102 properties includes the 952,725-square-foot Orange Park Mall and the 163,259-square-foot Westland Park Plaza on Jacksonville's Westside.
Washington Prime filed a prearranged Chapter 11 petition June 13 with the approval of a majority of its creditors.
A disclosure statement filed last week with its reorganization plan in U.S. Bankruptcy Court for the Southern District of Texas said the company has two paths.
The first path is an "Equitization Restructuring," in which new stock in a reorganized company will be issued not only to creditors but to existing shareholders.
The alternative path is what the company calls a "toggle" feature to seek a transaction to pay off its debt.
"Specifically, the Debtors will use the 60 days following the Petition Date to solicit proposals for such an alternative transaction, continuing the comprehensive marketing process that began prepetition," the disclosure statement said.
Before it filed for bankruptcy, Compass Point analyst Floris van Dijkum said Washington Prime was seeking to sell 47 smaller open-air malls, including Westland Park.
If it gets an appropriate bid by Aug. 12, Washington Prime will take the transaction path and expects to be out of bankruptcy by Sept. 10, according to the disclosure statement.
If not, it will go with the equitization plan, which would get the company out of bankruptcy by Aug. 27, it said.
JinkoSolar earnings tumble 78%
JinkoSolar Holding Co. Ltd. reported first-quarter revenue fell 6.4% to $1.21 billion, and adjusted earnings fell 78% to $7.5 million, or 4 cents a share.
The manufacturer of solar modules said increased raw materials prices are affecting demand.
"In the first quarter of 2021, our strategy was to carefully manage our supply chain as volatility continued to increase prices of raw materials quarter-over-quarter," CEO Xiande Li said last week in a news release.
"As macroeconomic conditions continued to raise commodity prices, we remained flexible and focused on manufacturing process improvements to ease pressure on costs," he said.
China-based JinkoSolar serves the U.S. market through a solar panel manufacturing plant in AllianceFlorida at Cecil Commerce Center in West Jacksonville that opened in 2019 as JinkoSolar's only plant outside of Asia.
Acosta announces acquisition
Sales and marketing services company Acosta announced an agreement last week to acquire Impact Group, a Boise, Idaho-based sales and marketing agency.
Jacksonville-based Acosta said Impact Group provides expertise in natural, specialty, ethnic and emerging brands.
The deal is expected to close in July. Terms were not announced.
Skylight acquires Doctors Center
Skylight Health Group Inc. announced last week that it acquired Doctors Center Inc., a primary care group with four locations in Jacksonville.
Skylight is a publicly traded company headquartered in Toronto with a network of 23 primary care locations in five states after the acquisition of Doctors Center.
Terms of the deal were not announced.