The city issued a permit July 1 for Auld & White Constructors LLC to renovate the Baptist Convention building Downtown at a cost of $5.8 million.
JWB Real Estate Capital is the developer for the adaptive reuse of the five-story, 25,991-square-foot building at 218 W. Church St.
The design for the Baptist Convention property includes a restaurant space on the basement and ground levels, two mercantile suites at the ground-floor entrance and 24 studio and one-bedroom apartments on the upper floors.
JWB, led by President Alex Sifakis, bought the property for $675,000 on Aug. 26. The building was developed in 1924.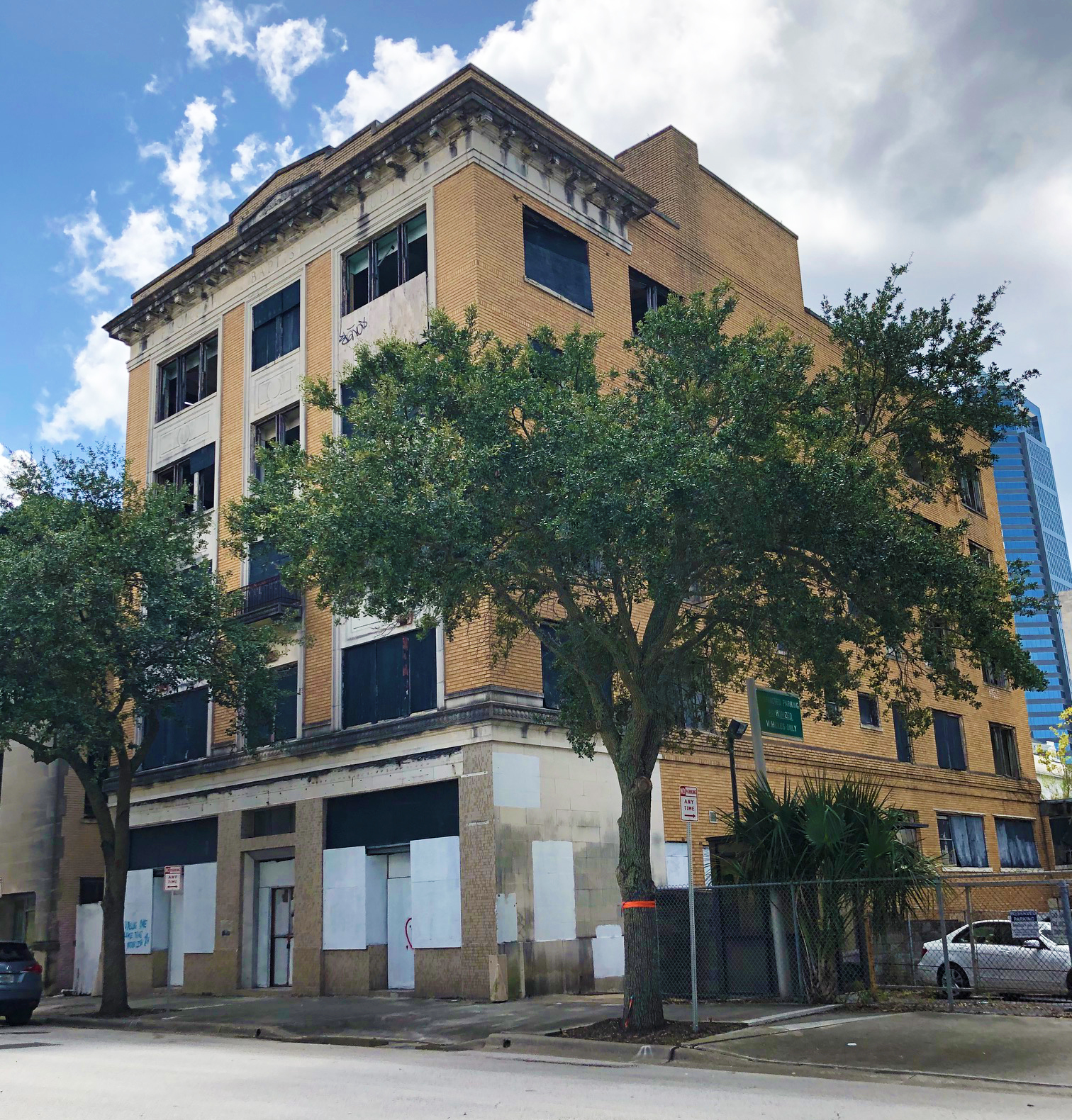 JWB Real Estate Capital plans an $18.55 million investment in the Baptist Convention and neighboring Federal Reserve Bank buildings to create a mixed-use block in Downtown's North Core connected by a courtyard to JWB's Seminole Building, home of Sweet Pete's Candy Shop.
The development company applied to the city in December for permits totaling an estimated $9 million in construction costs for the Baptist Convention and Federal Reserve Bank buildings at Hogan and Church streets.
JWB Real Estate Capital expects a possible $3.2 million adaptive reuse of the Federal Reserve Building at 424 N. Hogan St. That permit remains in review.
The four-story, 18,430-square-foot redevelopment includes a restaurant and business and banquet space, along with an exterior courtyard for outdoor dining. 
JWB paid $1.75 million for the building Aug. 3. Property records show it was built in 1922.
City Council unanimously approved $8.62 million in forgivable and deferred principal loans June 22 to help JWB finance the renovation projects.  
The Baptist Convention and Federal Reserve buildings were the first to receive incentives through the Downtown Investment Authority's Downtown Preservation and Revitalization program created in October.
Staff Writer Mike Mendenhall contributed to this report.