Wendy's closed its Town Center restaurant June 30 as its lease expired.
"We have some other growth plans and new locations planned over the next couple of  years, so that is why we decided we would not renew the lease," said Susie Schulz, director of sales with franchise owner Meritage Hospitality Group Inc. in Grand Rapids, Michigan.
Schulz said July 6 that Meritage has 44 restaurants in the Jacksonville area.
The 22 employees at the 4907 Big Island Drive restaurant were transferred to two nearby locations.
Schulz said Meritage is looking at other locations within the greater Jacksonville market.
Duval County property records show the 3,502-square-foot restaurant was built in 2005 on just over an acre. The site is assessed at $1.77 million for tax purposes.
The Shopping Center Group is marketing the "rare drive-through opportunity" of a free-standing restaurant for lease in the St. Johns Town Center area, which is at northwest Butler Boulevard and Interstate 295.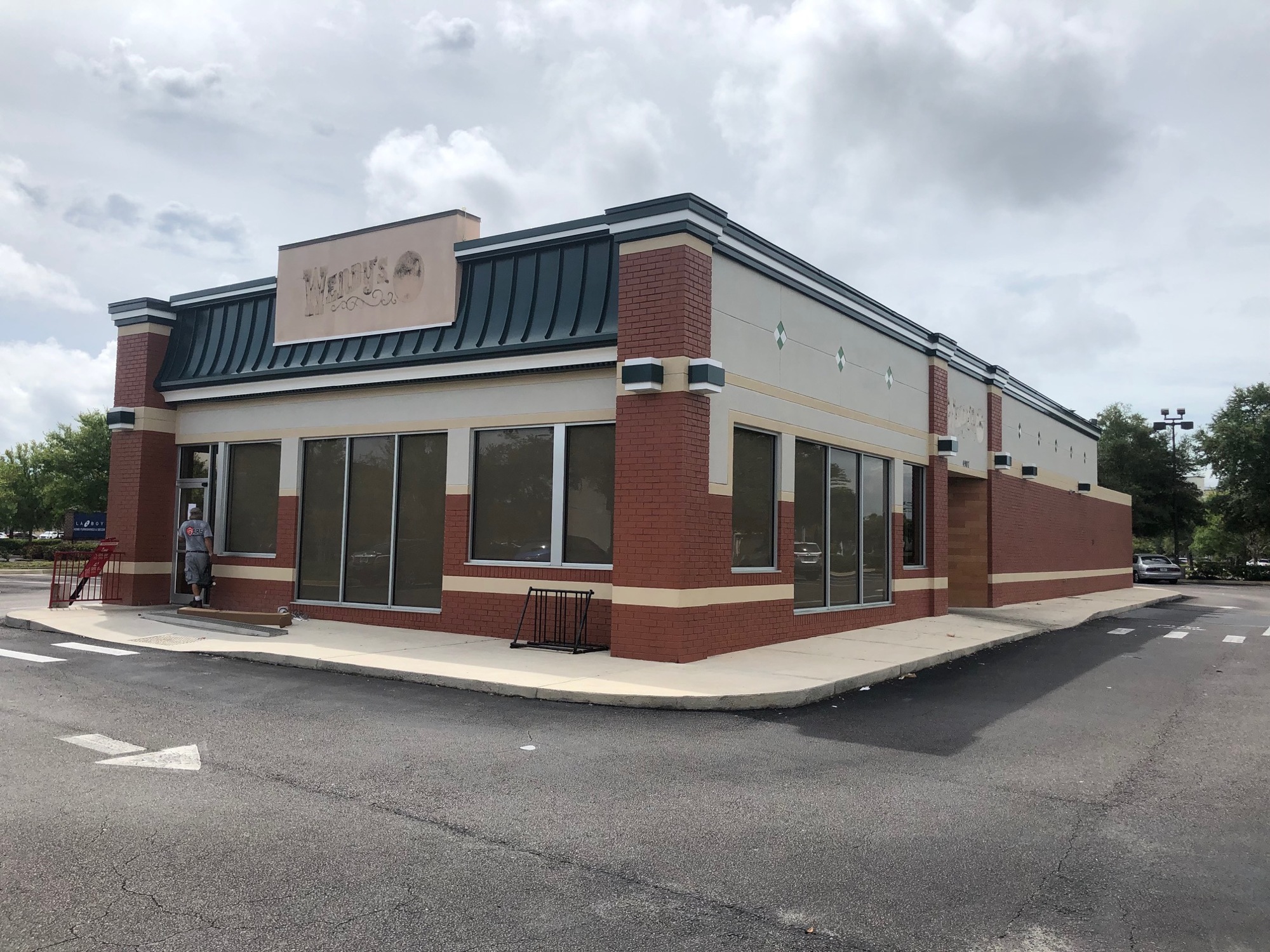 The marketing brochure says Big Island Drive connects to the next phase of the Town Center, which is designed to include formerly known as Restoration Hardware; a hotel; and other entertainment venues. RH is under construction for completion this year.
The site is at a signalized intersection at Big Island and Buckhead Branch drives.
"This is a rare opportunity for a tenant to secure the only 2nd generation restaurant building with a drive-through on the market in the Town Center," said TSCG Vice President Kelly Pulignano in an email.
"The position is in the heart of the Town Center submarket; directly across from the upcoming Sugar Factory restaurant and just down Big Island Drive from the RH gallery opening this summer."
Pulignano and TSCG partner and Senior Vice President Stephanie McCullough are marketing the property.
The site also is across Big Island Drive from the upcoming Sugar Factory American Brasserie, which is leasing the former Brio Tuscan Grille in The Markets at Town Center but has not begun work yet.
The Sugar Factory said April 14 it projected it would open at the 4910 Big Island Drive restaurant in January. 
The former Wendy's site is owned by ACV Big Island LLC of Sonoma, California. It paid almost $1.5 million for the property in December.
A&C Ventures Inc. , known as ACV, is a private real estate investment firm. ACVentures.com says its current portfolio comprises more than 220 properties in 34 states, totaling 4.3 million square feet of space valued about $850 million.