Culver's restaurant in Arlington is in construction permit review.
The city is reviewing a permit application for Campbell Construction to build the 5,169-square-foot restaurant on 1.19 acres at 101 Monument Road at a project cost of $2.13 million.
The Barolo Group LLC of Jacksonville is the developer and franchisee. Ollmann  Associates Architects of Belvidere, Illinois, is the architect.
Kimley-Horn and Associates Inc. is the civil engineer. Codes-ABC Inc. is providing code compliance review.
Barolo Group intends to demolish a closed 4,709-square-foot restaurant on the site to build the 126-seat Culver's with a patio  drive-thru. 
Demolition and site clearing permits are in review.
The site is next to the bestbet Jacksonville poker room and a block from the "auto dealership row" along Atlantic Boulevard. The location is across Monument Road from Regency Square Mall.
The Barolo Group includes brothers Evan and Lee Clagnaz and friend John Peter Aspinwall of Milwaukee. They expect to invest up to $4.5 million to buy the site for redevelopment with a newer concept Culver's.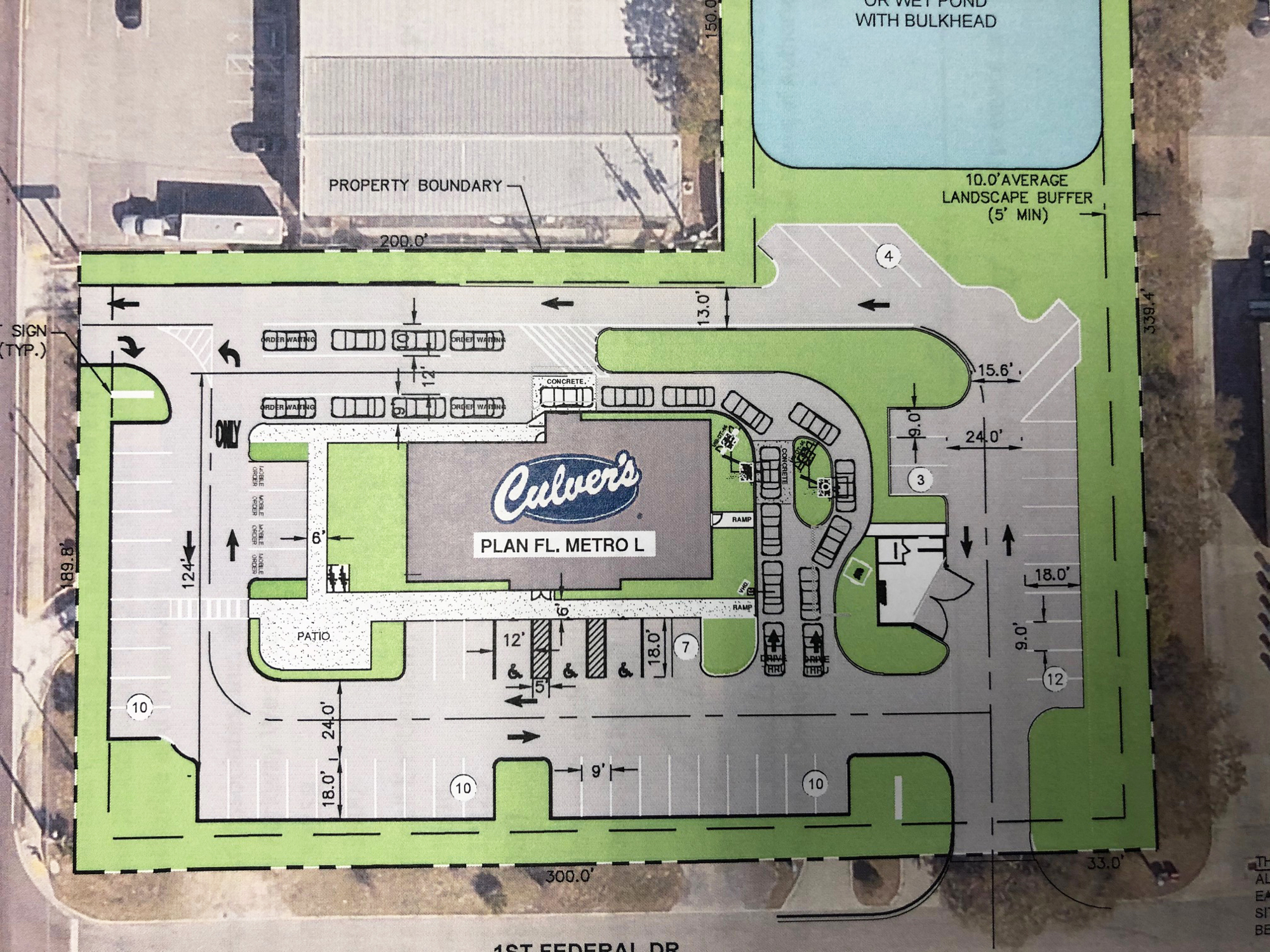 A Boca Raton investor group owns the site.
The existing stand-alone structure was built in 1995 as a Miami Subs, which closed in 2003, and then was used as other restaurant concepts.
Miami Grill returned to another Regency site in October 2017.
Culver's feature ButterBurgers, cheese curds and custard. 
The Barolo Group is one of several area franchisees for Wisconsin-based Culver's.  
The first area franchise opened in July 2019 in Middleburg.
 Clint Murphy, president of Jacksonville-based Murphy Land and Retail Services Inc.,  represents Culver's in its area site search.
The new location will feature changes because of COVID-19, such as a double drive-thru and enhanced technology. The app will allow customers to order ahead and staff will bring out the food to the vehicle.
Culver's also offers patio dining as well as inside seating. "It will be less reliant on having these big dining rooms," Clagnaz said.
Store hours typically are 10 or 10:30 a.m. to 10 p.m., although Clagnaz said he might extend hours depending on demand.
Evan Clagnaz said in January he expects to hire 45-55 full- and part-time employees.