Sleiman Enterprises announced July 22 that Outback Crab Shack will return to St. Augustine and open in the spring.
St. Johns County issued a permit June 11 for construction of the restaurant shell and deck at a cost of $408,112 at 8155 County Road 13 N.
Jacksonville-based Sleiman said Outback Crab Shack opened in 1984 and became a popular restaurant destination for locals and tourists.  
Hurricane Matthew destroyed the original Outback Crab Shack in 2016. Sleiman Enterprises bought the property with plans to lease it to Nathan Stuart and Margo Klar, a married couple who will operate the restaurant.
Sleiman said it will remain owner and developer of the project and will oversee construction.
"So many people have fond memories of Outback Crab Shack, myself included," Sleiman Principal Toney Sleiman said in the news release.
"It's our intent to develop the property so Outback Crab Shack can be a total riverfront dining destination while still inviting guests with ample parking on County Road 13."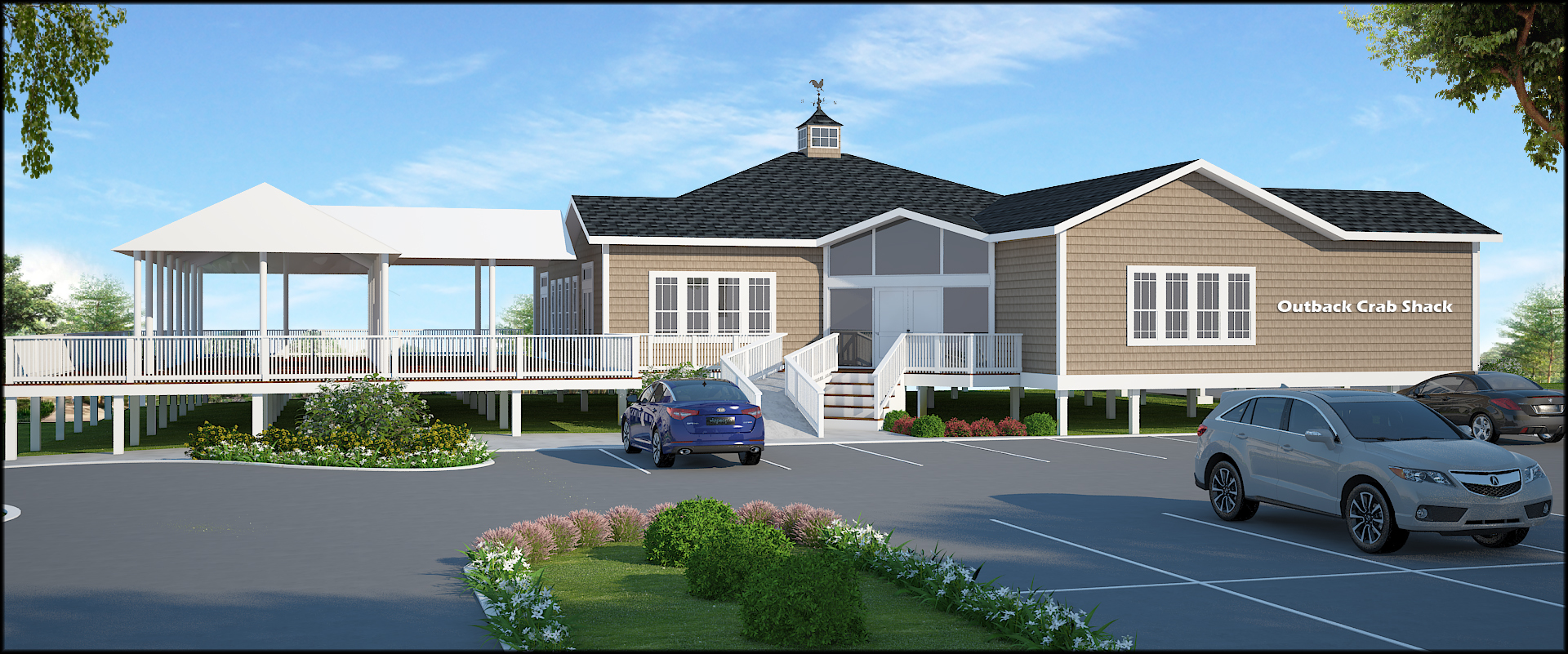 The property is on Six Mile Creek, west of the St. Johns River in St. Augustine. 
"The reopening of Outback Crab Shack will continue the history of one of Northeast Florida's favorite dining destination accessible by boat and land," said Sleiman Principal Eli Sleiman.
The Stuarts own six family seafood restaurants in St. Augustine, Jacksonville and Tallahassee.  
Outback Crab Shack will showcase local shrimp, fresh grouper, snapper and mahi-mahi, oysters and the restaurant's traditional low-country boil, the release said.
"We can't wait to bring this concept back to life and bring activities to our riverfront including events and live music," Nathan Stuart said in the release.
A 1,500-foot-long dock will provide access from the river. 
"This will create a boating experience to complement the new restaurant and provide a unique access point to Outback Crab Shack," including for Freedom Boat Club, the release said.
"I cannot wait to share this with our Freedom Boat Club members, who will be able to visit the restaurant while enjoying our waterways," said Lisa Almeida, director of marketing of Freedom Boat Club, in the release.
The Stuarts already operate in St. Augustine, having bought the Creekside Dinery for conversion into the St. Augustine Fish House & Oyster Company.
They also operate four more Fish Houses: the Orange Park Fish House & Oyster Bar; Beach Road Fish House & Chicken Dinners; New Berlin Fish House & Oyster Bar; and a licensed store with partners in Tallahassee, Tally Fish House & Oyster Bar.