Jacksonville University is nearing completion of the expansion of its Healthcare Simulation Center, a $500,000 construction project, according to the city building permit.
JU opened the center in a former Albertsons grocery store at corner of Beach and University boulevards in October 2019 with 18,450 square feet of space for simulation rooms, classrooms and offices.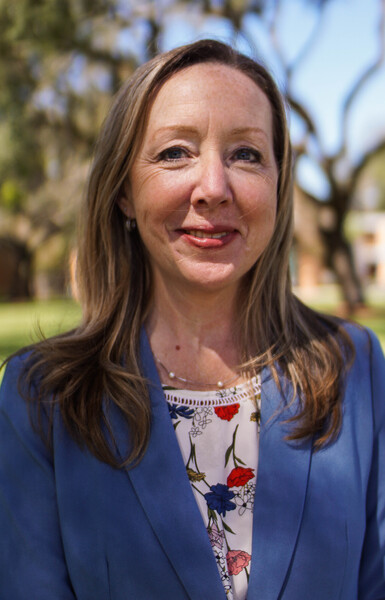 The expansion will increase the size to 31,443 square feet to add more offices, an executive conference room, five flexible classrooms that also can accommodate simulation training and a 2,569-square-foot event and conference space.
The center's mission is to reduce medical errors through training designed to improve patient care in classrooms that resemble hospital emergency rooms and patient care rooms.
The programs allow health care professionals to learn and practice with medical manikins that breathe, blink and respond just like a living adult or infant. That allows training in a realistic environment without risk to a real patient.
"We are saving lives. People are allowed to make mistakes so it doesn't happen at the bedside with a live patient," said Kathleen Kavanagh, executive director of the center.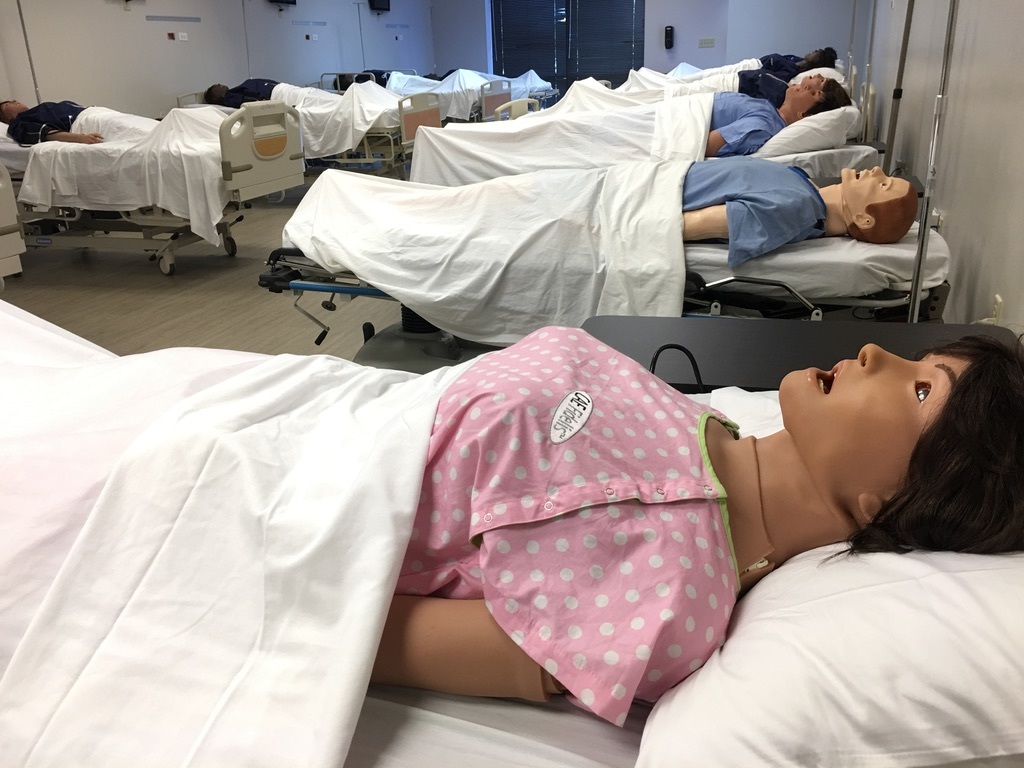 "It's a humanistic, ethical approach to quality care that will reduce patient errors."
The center was established in 2014 at JU's Arlington campus to train nurses at Baptist Hospital how to treat patients who had contracted the Ebola virus.
The curriculum expanded when Baptist established a nursing residency program at JU, then expanded to serve nurses at most local hospitals, Kavanagh said.
When the need outgrew the 5,000-square-foot facility on campus, the center moved to its current location.
Kavanagh said the number of staff nurses and recent graduates trained annually has more than doubled since 2019. She expects about 800 will complete programs at the center this year.
In addition to the core curriculum, new programs include an Emergency Training Academy and lifesaving courses developed by the American Heart Association, such as CPR and first aid.
After the center's expansion is completed, planned by Sept. 1, church and community groups and public school students will be able to learn lifesaving skills there, Kavanagh said.
Visit https://www.ju.edu/healthcaresim/ to learn more about the center and its programs.