Jacksonville native Dr. Norman Thagard says he might not have become a NASA astronaut if his wife, Kirby, had not heard a radio ad in the late 1970s asking for applications. 
The Jacksonville Aviation Authority opened and commissioned its 126-foot air traffic control tower and Dr. Norman Thagard Mission Control Center on July 27 at Cecil Spaceport in West Jacksonville.
Thagard told a group of state and local officials, including Florida Lt. Gov. Jeanette Nunez and Jacksonville Aviation Authority CEO Mark VanLoh, that his wife made sure he did not pass up the opportunity to fly in space.
 "They hadn't taken a new group (of astronaut candidates) in about nine years. So I said, 'I've got to send for an application' and she said, 'I already did.'"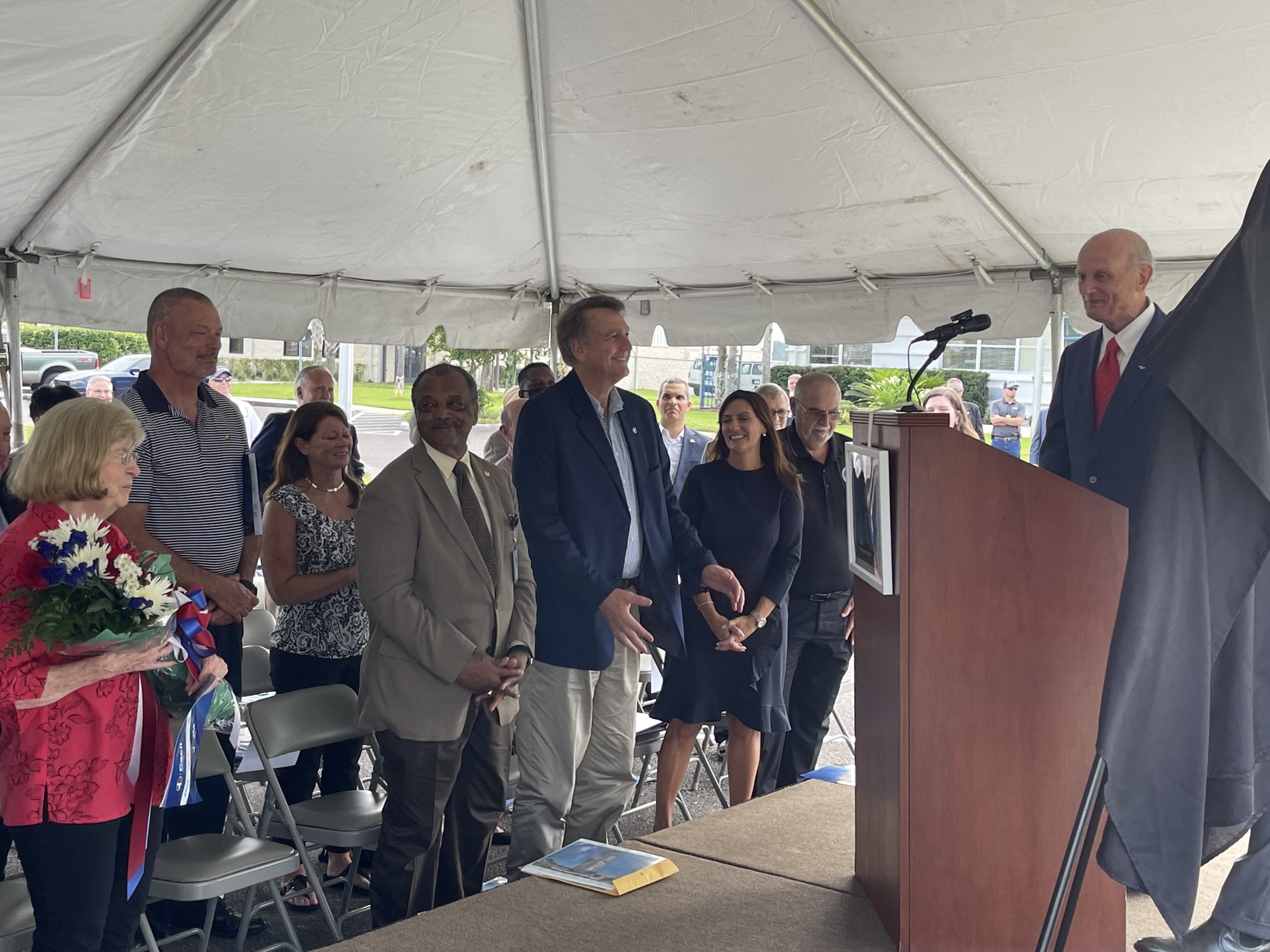 Thagard, 78, was selected as an astronaut candidate in 1978 and completed five missions in space as a NASA astronaut. 
He is a graduate of Paxon High School in Jacksonville, a former professor at Florida State University's Department of Electrical and Computer Engineering and former associate dean for college relations in the FSU College of Engineering.
As a U.S. Marine Corps officer and U.S.  Navy pilot, Thagard said he flew 163 combat missions in Vietnam.
According to JAA, Thagard was the first American astronaut to ride to space on a Russian spacecraft in 1995.
The tower and spaceport 
JAA funded the $8.9 million tower at 13365 Simpson Way with matching funds from the Florida Department of Transportation and Space Florida. JAA applied for construction permits in September 2018.
The air traffic control tower is about 7,500 square feet and the mission control center is 1,831 square feet. RS&H and Pond designed the facilities.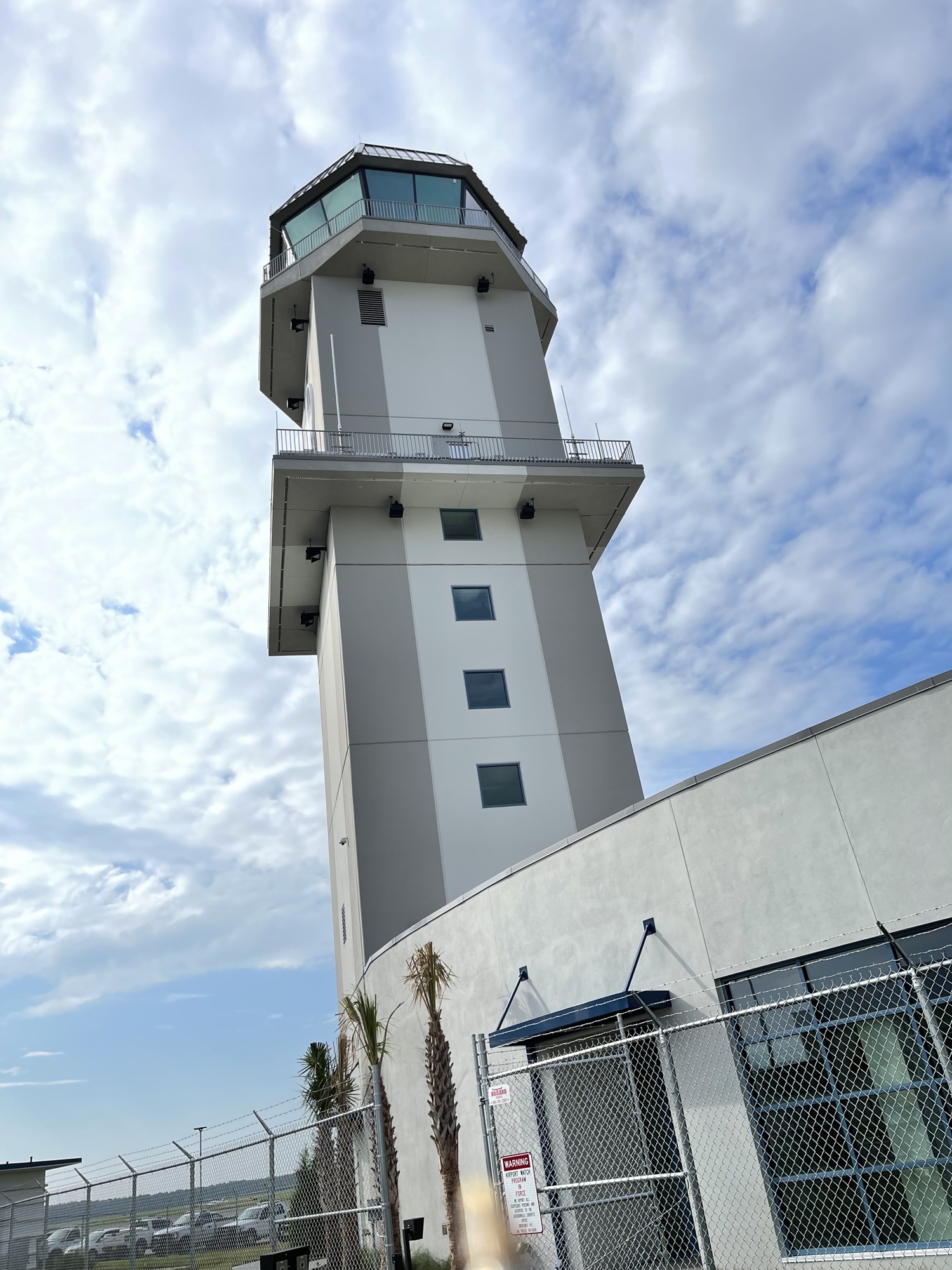 The spaceport, part of JAA's operations at Cecil Airport, also has an 18,200-square-foot hangar, a 1,582-square-foot launch operations center and an 880-square-foot office.
Cecil Spaceport has conducted test launches but has not facilitated a full mission. 
Facility Managing Director Matt Bocchino said Alabama-based Aevum Inc. is scheduled for a tentative launch in the second quarter of 2022.
He said the traffic control tower and mission control will make it easier to secure contracts with private space operators and conduct launches from Cecil.
"This is more tangible proof of progress in the commercial space industry at Cecil," Bocchino said. 
"(Companies) need somewhere where they can set up all their equipment. Basically, plug and play — telemetry, guidance, navigation. They need those operations in place to conduct a launch."
July 27 was Bocchino's second day as the spaceport's managing director. 
He said mission control will be staffed on launch days by five to 40 employees from the companies using the spaceport.
During a tour of the facility July 27, Bocchino said money to build-out the tower's ground-level mission control room will be available Oct. 1. The cost was not immediately available. 
The air traffic control room on the tower's 11th floor is operational.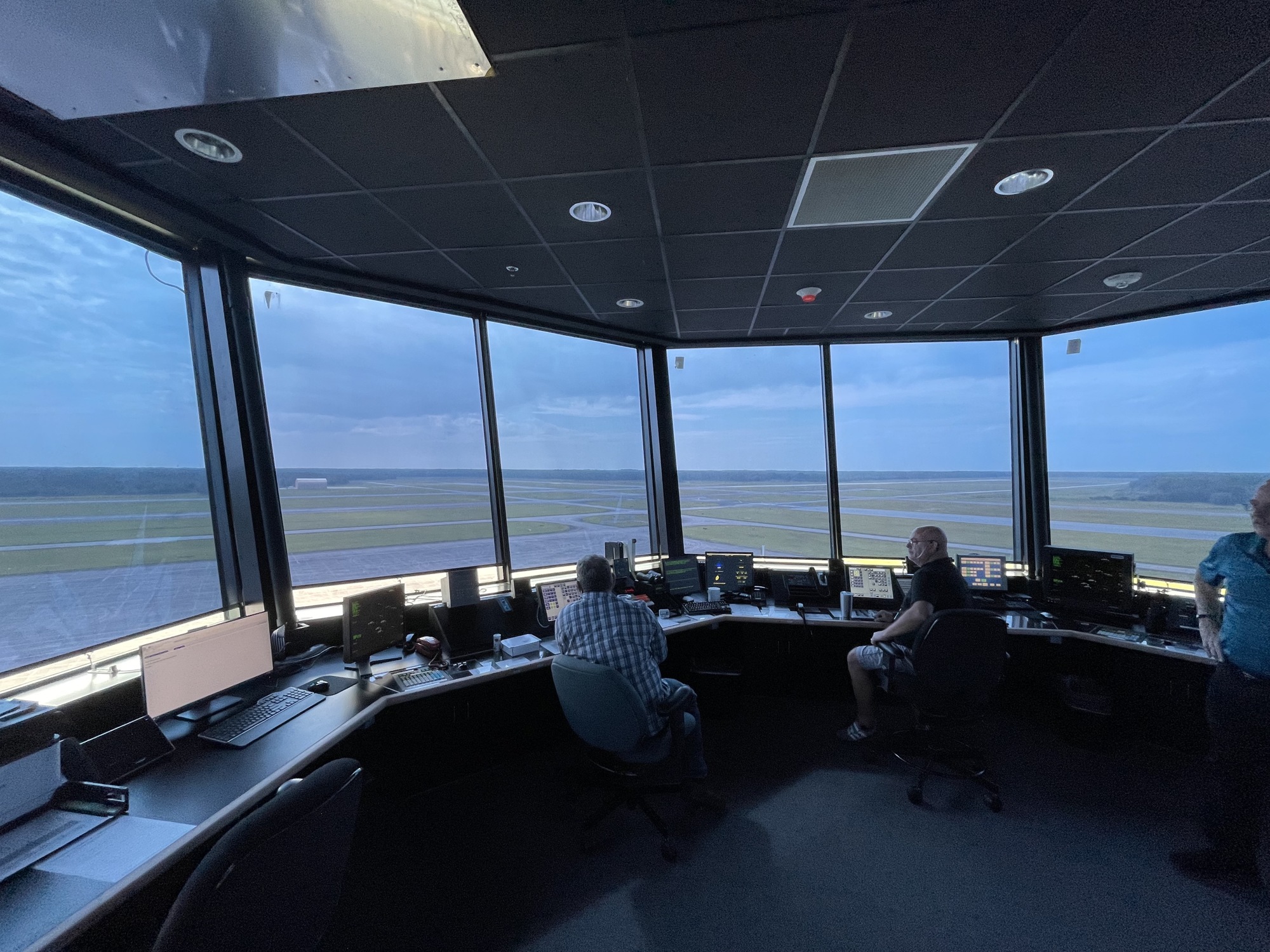 Eighth U.S. spaceport
The Federal Aviation Administration granted Cecil a spaceport license in 2010. It is the first FAA-licensed horizontal launch commercial spaceport on the East Coast and the eighth to be licensed in the United States, according to JAA.
Bocchino said the license covers launch systems similar to Virgin Galactic CEO Richard Branson's recent suborbital space tourism flight and not heavy-lift, vertical rockets.
He said most commercial space industry investments, and what will likely take off from Cecil, are satellites.
"That's where the demand is … in the commercial space industry," Bocchino said. 
"We'll take the space tourism but that's a very small market at this time because of the cost."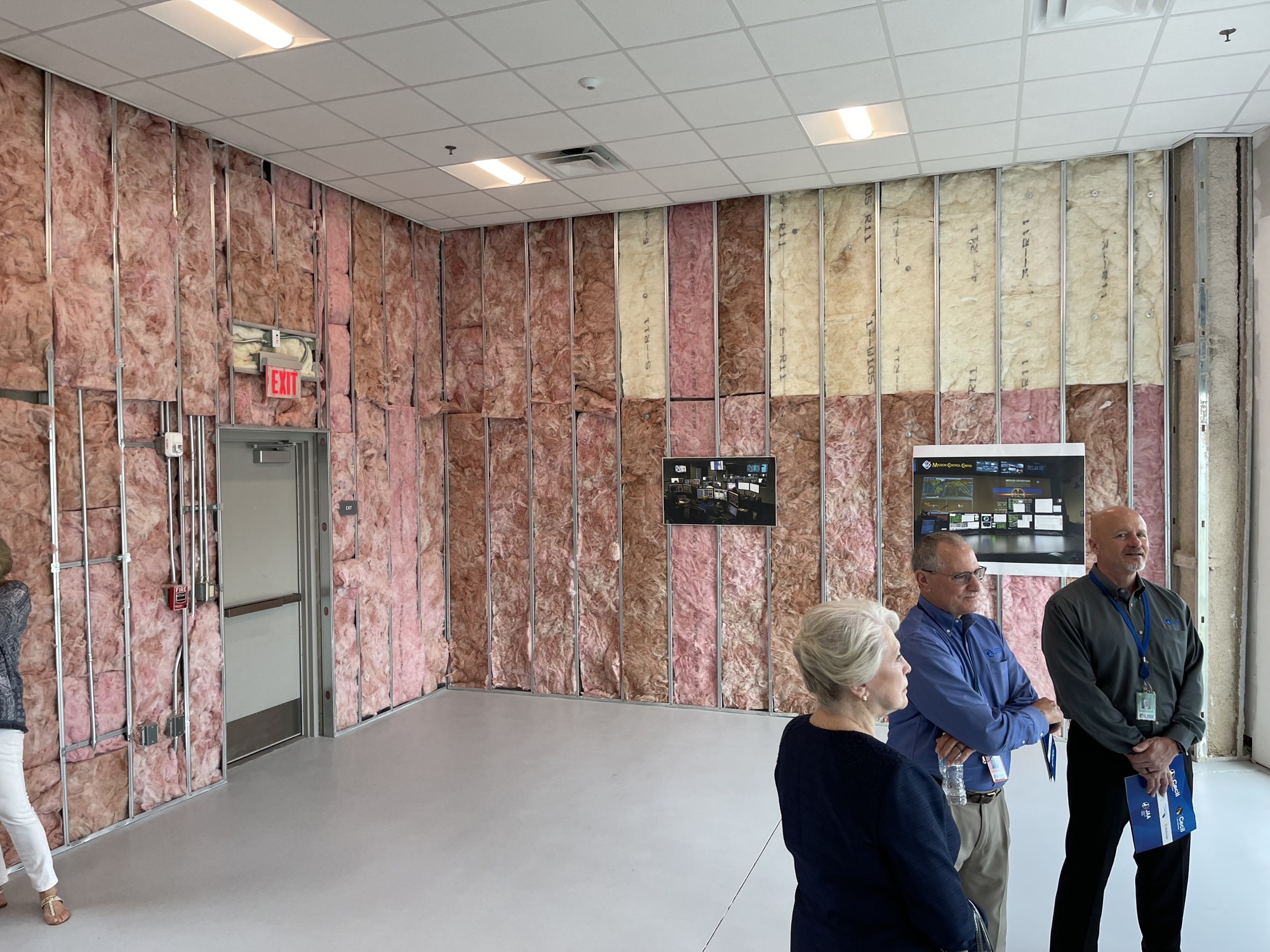 Spacecraft will lift off from Cecil using a reusable "mother ship" with a conventional jet engine carrying the rocket and payload, such as a satellite or microgravity experiment, Bocchino said. 
The rocket will ignite over the ocean, send it into space while the system's reusable components can land at Cecil Spaceport. 
Bocchino hopes Cecil will facilitate five to 10 launches within five years, although he said that frequency could be optimistic.
Nunez, who chairs the Space Florida board of directors, said the state's spaceports have had 51 launches in 2021 with another 24 expected. 
She said Space Florida officials want Florida spaceports to reach 100 launches annually within 10 years.
Cecil Spaceport is finalizing its launch permitting process that will set a fee structure for private space companies and operators to use the facility, Bocchino said.
At a reception after the dedication, Thagard said Cecil Spaceport shows the growth of the space industry as private companies continue to pursue investments outside of NASA and government contracts. 
"I would remind folks that all of NASA's vehicles were built by public companies," Thagard said. 
"U.S. industry has been doing this for years but they did it under NASA contract. The difference is you're now seeing a lot more initiative on the part of the companies themselves. Self-funding. That is the difference."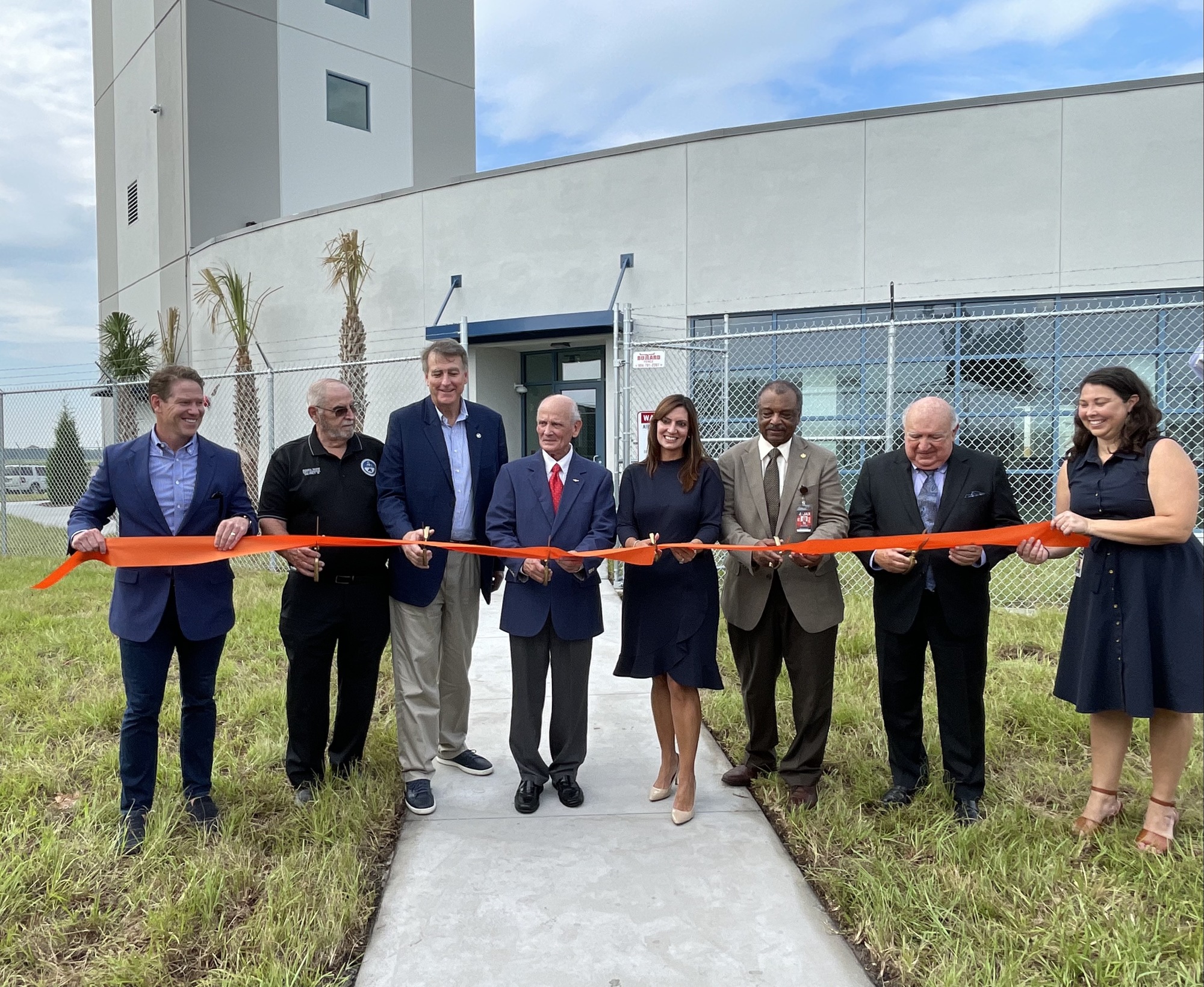 Photo from left to right: JAX Chamber President Daniel Davis, City Council member Randy White, JAA CEO Mark VanLoh, Dr. Norman Thagard, Lt. Gov. Jeanette Nunez, JAA Board Vice-Chair Ray Alfred, Space Florida CEO Frank DiBello and Cecil Airport Manager Kelly Dollarhide.