Jacksonville Jaguars owner Shad Khan, President Mark Lamping and head coach Urban Meyer will update city officials and the media June 3 on their proposal to redevelop the Shipyards and possible improvements to TIAA Bank Field.
An email invitation from Jaguars President Mark Lamping to Downtown Investment Authority CEO Lori Boyer and other city officials last week teases a "path forward to the Stadium of the Future," development of the Shipyards and a platform called 1stDownTown Jacksonville for the team to "share our vision and to engage those who share our desire to see Jacksonville reach its full potential."
The Jaguars' official media invitation for the 10:30 a.m. event at the Lower East Club at TIAA Bank Field says the topic will be Jaguars' development plans for Downtown.
Associated Press Sports Writer Mark Long tweeted June 2 that the announcement will include plans for a stand-alone football facility.
In January, City Council rebuffed Khan's plan to build a $450 million entertainment and shopping venue at Lot J next to the stadium.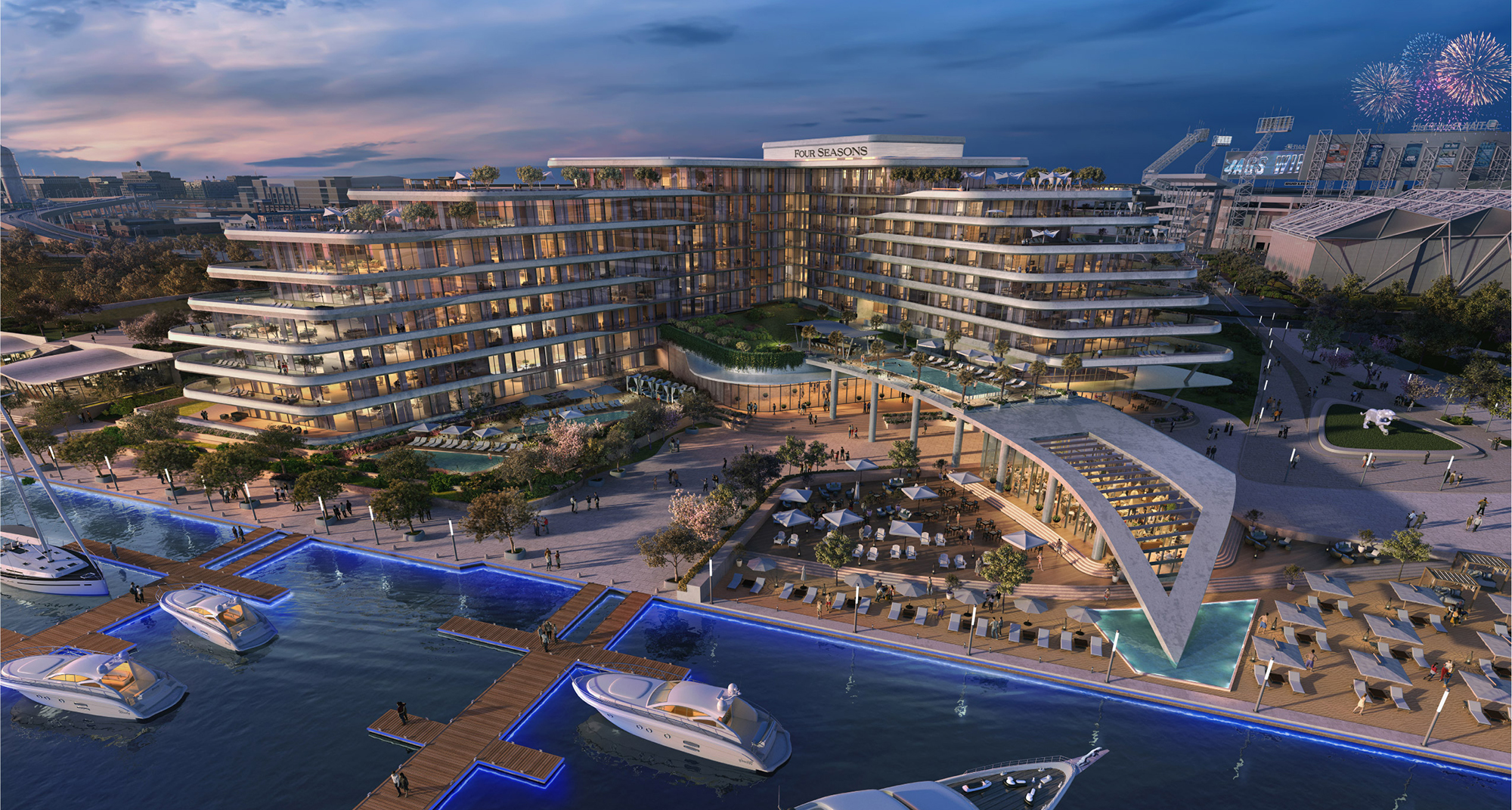 The DIA board voted in February to allow Khan's investment company, Iguana Florida Investments LLC, to access the city-owned riverfront property on East Bay Street for environmental testing as he considers the site for a Four Seasons hotel and mixed-use development.
Iguana's Nov. 12 public presentation to DIA showed an estimated $535 million hotel, medical campus and mixed-used residential project on the Metropolitan Park and Shipyards site.
Khan's access excludes a 14.32-acre Metropolitan Park parcel that is restricted from private development by a 1981 National Park Service grant.
However, Iguana was allowed access to the more than 8-acre former Kids Kampus, which is part of Metropolitan Park's 24.7-acre footprint, and the adjacent Shipyards site.
The Jaguars provided a Shipyards phasing summary, dated Aug. 8, 2020, to DIA. It showed an estimated $151.2 million city incentive request for the development. 
That is $94.1 million less than the $245.3 million request for Lot J, which failed to reach the 13-vote majority from Council in January to approve the incentives deal for Khan and his former development partner The Cordish Companies.
The Jaguars' stadium lease runs through 2030 and Lamping mentioned the desire for improvements during the Council's Lot J debate.
He told the Daily Record in November 2019 that the Jaguars were conducting an internal review of the stadium's needs.