The mutually beneficial business relationship between the employer and the employee is changing. 
While much of the change is driven by gradual societal and generational evolution, like so many other aspects of life, the shift was accelerated by the COVID-19 pandemic.
Years ago, "benefits" amounted to employer-provided health insurance and some type of pension or retirement savings plan, maybe.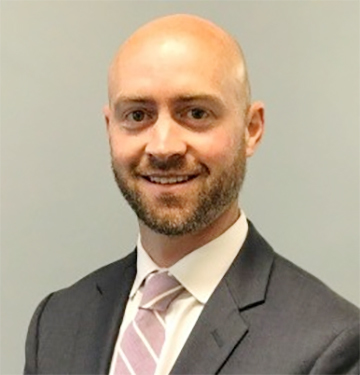 A trend for 2021 and beyond is that some considerations that used to be considered "perks" offered to employees as a courtesy are moving onto the list of benefits potential employees look for when considering a job, said Keith Fairchild. 
He is co-founder and chief technology officer at Fairchild HR, a Jacksonville-based executive search firm that works with privately held companies with up to 500 employees.
"It's a buyer's market and the employee is the buyer. The companies that adapt to that will out-hire their competitors," Fairchild said.
With the country coming out of the 15-month pandemic shutdown, there is a big hiring push, said Kevin Traynor, vice president for finance and accounting in the Jacksonville office of Robert Half International, a global human resources consulting firm with nearly 350 locations.
"Potential employees have more leverage, especially in skilled positions. They can have several offers in the first week of their job search. Employees can pick and choose what's right for them," Traynor said.
Fairchild said employees of all ages are more knowledgeable. "And they are more discerning consumers when it comes to employment."
A few years ago, employers began attracting employees by offering office amenities like collaborative workspace, healthy snacks in the break room, gourmet coffee bars and in-house fitness centers.
In 2021, former perks that are morphing into benefits expected by potential employees include expanded health care coverage, such as for mental health care; more liberal paid time off, including parental leave; paid time off to care for a relative; and even unlimited time off.
Traynor said unlimited personal time is an issue particularly when employers are looking for information technology and other tech-related talent, fields where performance can be accurately measured.
"They are saying 'we trust you to get your work done and meet deadlines.' The standard two weeks of PTO isn't enough any more," Traynor said.
The rise of technology exploded in March 2020 when the coronavirus pandemic forced offices to close and people were sent to work at home. That is driving another trend in benefits more employees are demanding: remote working.
Fairchild said offering the option to choose to work at home instead of in an office may be the biggest change to how employers use benefits to attract and retain top-performing employees.
"The key was we all adapted to the technology at the same time. People have seen how well it works not to have to commute every day," he said.
"We need to figure out how to deal with it."
The transition to conducting business remotely has not been embraced just by employees. Businesses had to figure out how to continue to operate during the shutdown.
"The younger generation of professionals is comfortable with technology, but companies have been interviewing and onboarding employees for the past year," Traynor said.
As the employee benefits environment changes, a company's ability to develop, manage and update its menu of offerings is becoming more challenging. That is guiding another trend: retaining a benefits broker.
"One of our clients had a 10-year-old vacation policy. After a year, an employee got six days of PTO. You can't tell a $150,000 employee they won't have vacation time for a year," Fairchild said.
Using an intermediary to evaluate and recommend a company's benefits package can make a company more competitive. Some brokers can negotiate the cost of employer-provided health care.
That is particularly important with small business owners with limited HR expertise, Fairchild said.
"Let an expert handle the acquisition of your benefits. It's important – and you can't do it."