The city is reviewing a permit application for VyStar Credit Union to build a proposed parking garage at 28 W. Forsyth St. Downtown at a cost of $21 million.
The seven-level, 807-space structure is planned on 1.04 acres behind Regions Bank. It includes shell tenant spaces.
Danis Builders LLC is shown as the contractor. Dasher Hurst Architects is the architect. 
Atlantic Engineering Services is the structural engineer and Almond Engineering is the civil engineer.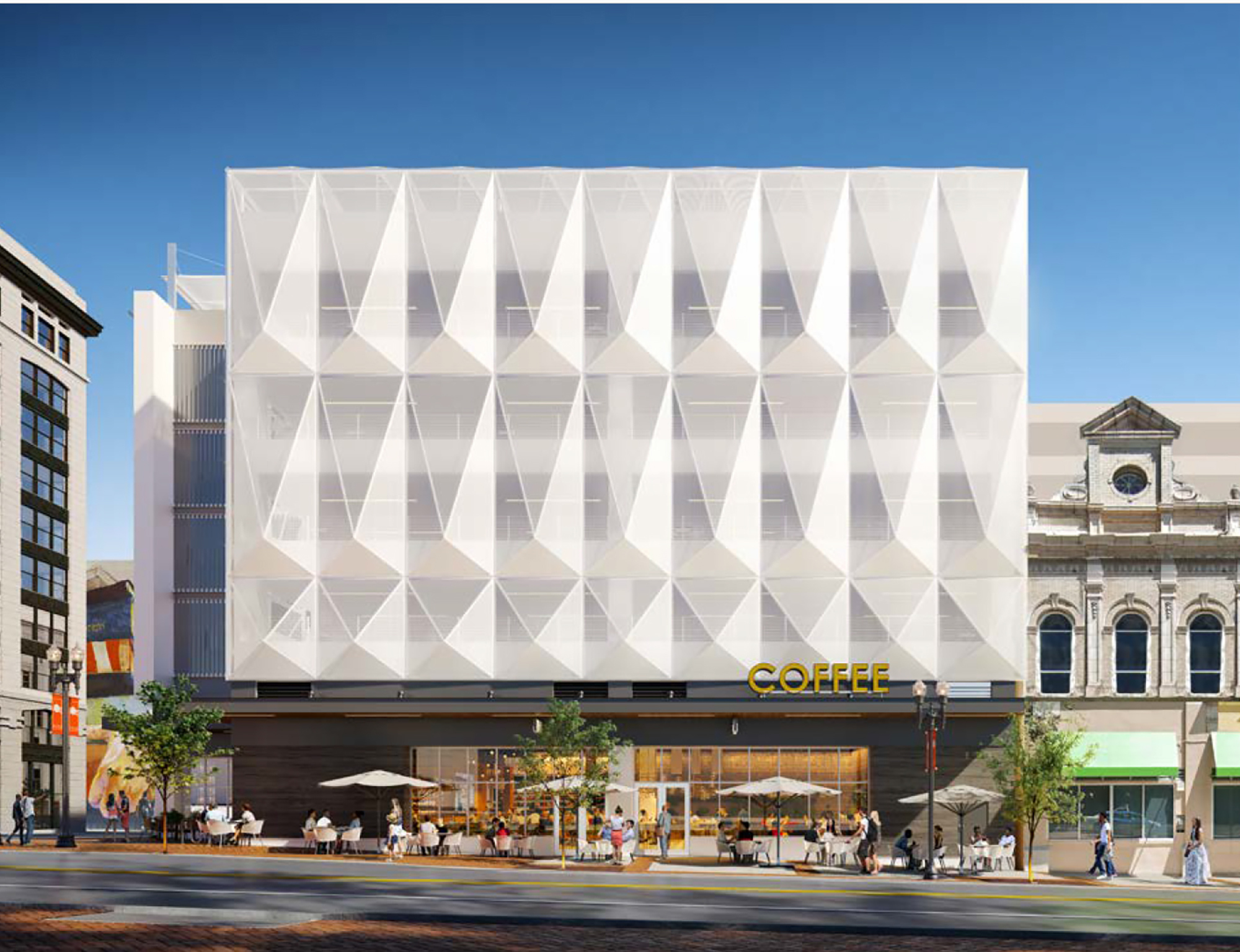 A credit union spokeswoman said previously that 250 parking spaces will be leased to the city.
VyStar President and CEO Brian Wolfburg said in March the Downtown-based credit union would break ground in the next six to 12 weeks on the garage.
VyStar increased the ground-floor retail space in the garage design to 19,516 square feet after it took over the project in September 2019 from Laura Street Trio developer SouthEast Development Group LLC.
Wolfburg said in March that five to six tenants are interested in the garage retail space fronting Laura and Main streets.
Coffee vendors, breweries and a dog day care have contacted VyStar but no contracts have been signed, he said.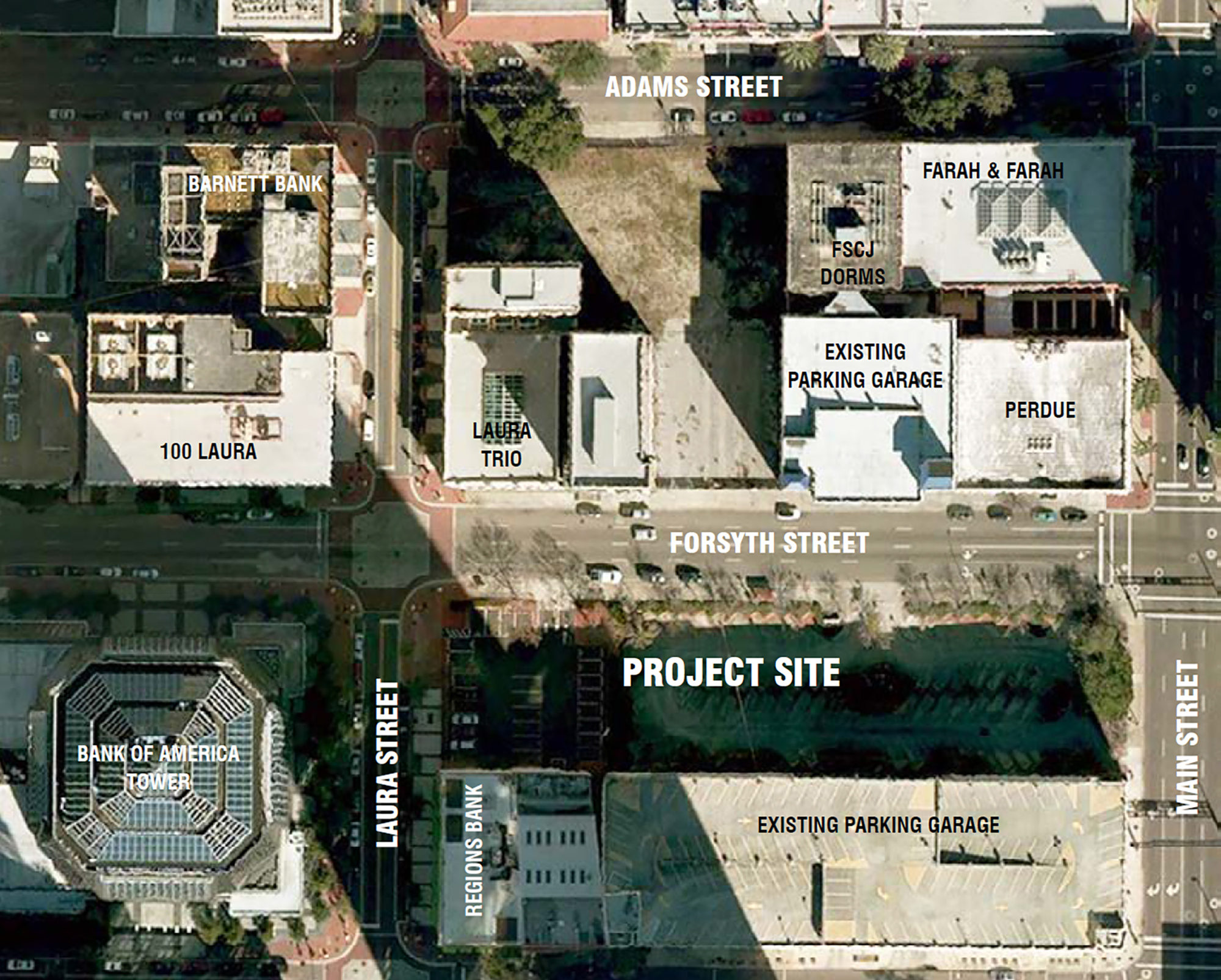 "We've got a year-plus on that build-out. So once we get the shovel in the ground, I think we'll turn our internal facilities team to that," Wolfburg said. 
VyStar agreed to build the garage after the Laura Street Trio developers did not meet their construction start deadline under a city redevelopment agreement.
The garage will support the 1,000 employees VyStar is relocating to its headquarters campus Downtown.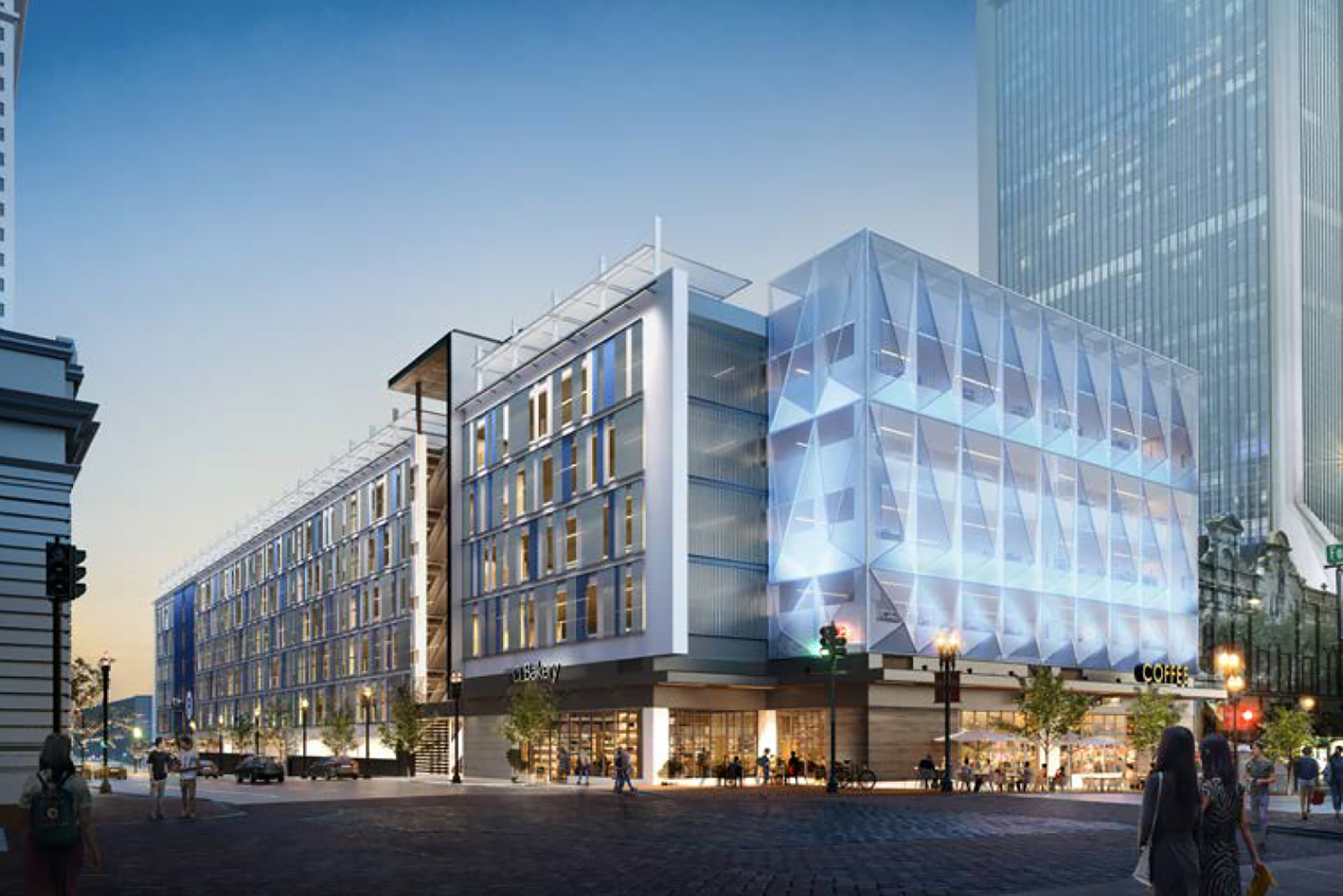 The credit union bought the 23-story VyStar Tower at 76 S. Laura St. in July 2018 for $59 million. It acquired an adjacent parking garage and is renovating a seven-story building next door at 100 W. Bay St. 
City Council approved an agreement to sell a 0.77-acre city-owned lot to VyStar for the parking garage. VyStar entered into a contract with Regions Bank to buy a 0.26-acre parking lot at 54 W. Forsyth St. for the parking garage design expansion.
Staff writer Mike Mendenhall contributed to this report.