The closed Applebee's in St. John's Town Center North is becoming the second location for 145°F Seafood Boil, whose first restaurant opened in Clermont.
Jacksonville-based ownership applied to the city for a certificate of use for the restaurant at 4507 Town Center Parkway, where Applebee's closed in 2019. 
A banner sign on the 5,400-square-foot building says the restaurant is coming soon.
Colliers International North Florida Retail Services Director Karen Hong said the restaurant plans 200 to 250 seats.
Hong represents the restaurant owners, Ming Chan and Eric Ng. Ng will be the manager.
She said the owners chose the site because it is the "best location in Jacksonville."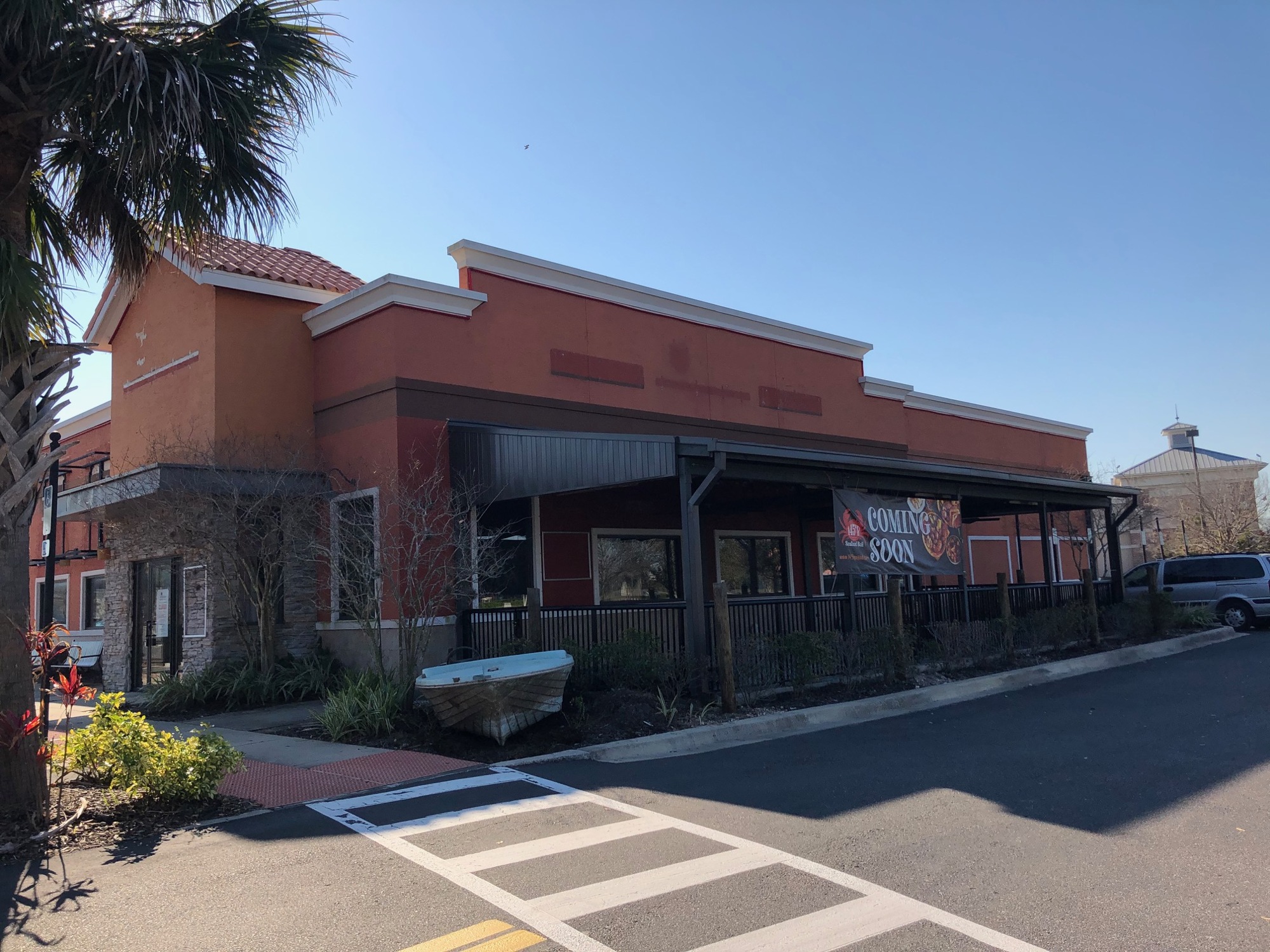 Hong said they are renovating the dining area and intend to move in 90-180 days.
The 145°F Seafood Boil also is shown on site plans by The Shopping Center Group, which represents the landlord in leasing the center.
The 145°F Seafood Facebook page says its mission "is to provide exceptional quality seafood in a thoughtfully crafted, safe and clean environment" and call it "reminiscent of backyard low-country boils."
It says the safe and best temperature to cook fish and shellfish is at 145 degrees Fahrenheit, "and this is where our name comes from."
145° Seafood Boil opened in November at 2440 E. Highway 50 in Clermont.
Its menu says it is open noon-10 p.m. daily.
The menu includes lunch and fried seafood baskets, sides and seafood by the pound. 
Seafood boil selections include blue crab, crab legs, clams, shrimp, mussels, lobster tail and more, seasoned with Cajun, garlic butter or other choices.
The menu also offers chicken tenders, wings, sausage and fried oysters.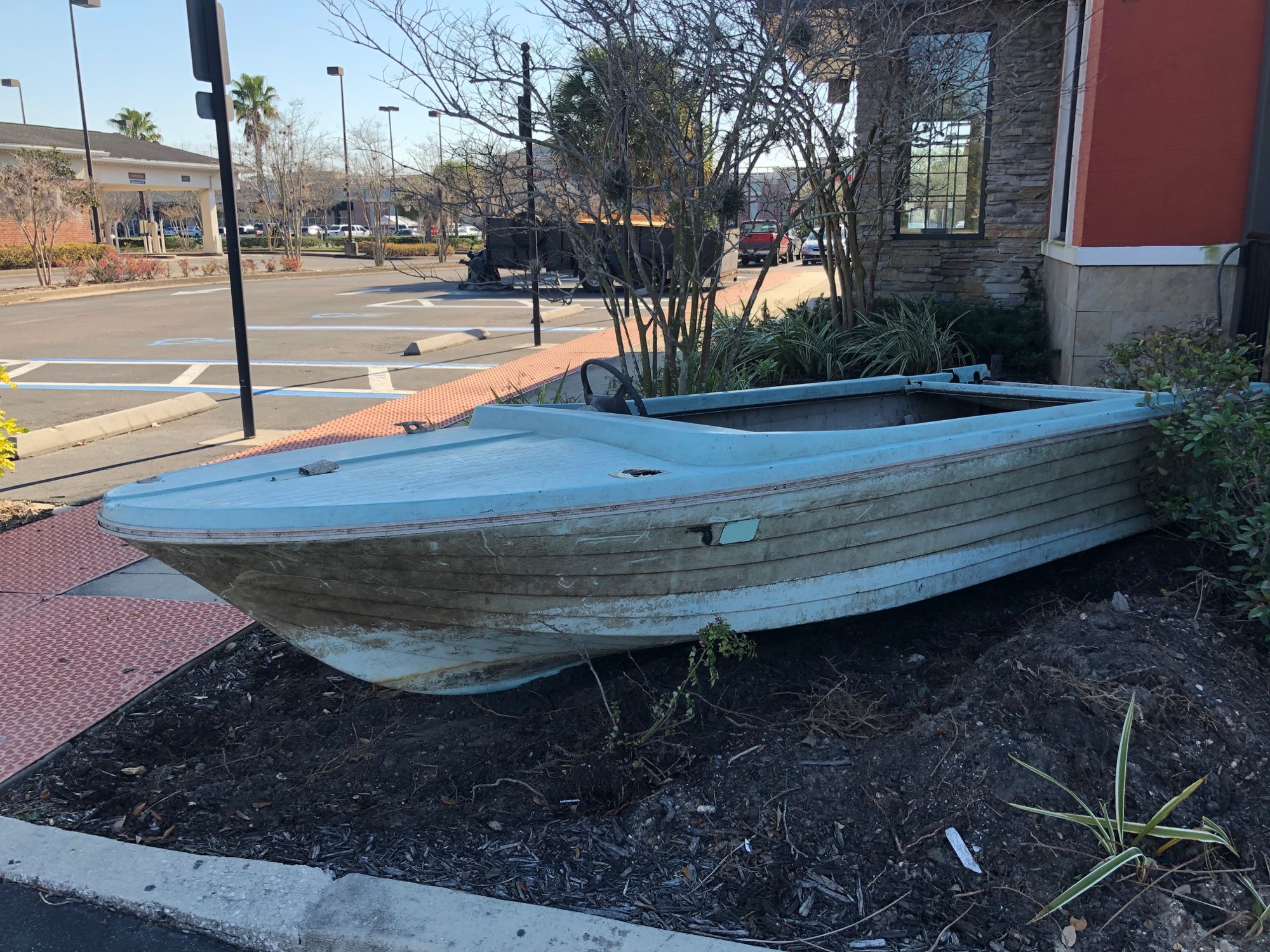 Lunch special prices range from $6.99 for a chicken tender basket to $18.99 for boiled shrimp and snow crab with corn and potato.
Boiled seafood is available by the half-pound or pound, from $6 for a half-pound of black mussels or crawfish or clams to market price for blue crab, snow crab legs and lobster tail.
Hong said the restaurant will have a full liquor bar.
Chan, who signed the certificate of use application, and two other members registered 145F Seafood Headquarter LLC with the state June 17.
One of the three members, Chi Kit Ng, registered 145F Seafood Clermont LLC with the state June 18.
Property records show the Town Center area Applebee's was built in 2007. American Realty Advisors Inc., through SVF St. John's Jacksonville LLC, of Glendale, California, owns the shopping center that includes the restaurant.
St. John's Town Center North is anchored by Publix and Total Wine & More.
Stephanie McCullough and Kelly Pulignano of The Shopping Center Group represent the landlord.
McCullough said the free-standing, second-generation restaurant of that size in a strong trade area with "great visibility" is "ideal for a full-service restaurant looking to enter the market."
"St. John's Town Center North is anchored by Publix, drawing daily needs customers to the center, as well as the only Total Wine in the region, driving tremendous volumes of traffic from a broader area, creating an attractive and complementary tenant mix," she said by email.