Jon Hart started Hart SEO in 2017 in his dormitory room while attending Edward Waters College on a basketball scholarship.
The one-man company specializes in helping internet-based companies succeed through search engine optimization, along with website and logo design.
Hart, 26, taught himself the skills he needed to go into business by watching YouTube videos and following along on his laptop.
"I spent six hours a night for a whole semester practicing coding," Hart said.
Partnering with an internet marketing team he found on Craigslist, Hart learned how to get a website to pop up quickly on the first page of popular search engines.
"We did it over 100 times," he said.
After about a year, Hart struck out on his own. To test his new skills, he built four websites for imaginary companies and went to work.
"I started getting calls from people who needed services, so I shut down those companies and started Hart SEO the next day," said Hart.
Before graduating from EWC in 2018, he rented a cubicle at the Beaver Street Enterprise Center for a business address and a place to meet potential clients.
He also joined JAX Chamber, which he describes as "probably the scariest step" for his new venture.
"I started my company just to make some extra money. Investing in a chamber membership was a tough decision, but I knew I had to do it if I wanted to grow my company," said Hart.
He started networking and developing contacts in the Downtown, North and Arlington councils. He was selected as the Arlington Council's 2021 Small Business Leader of the Year.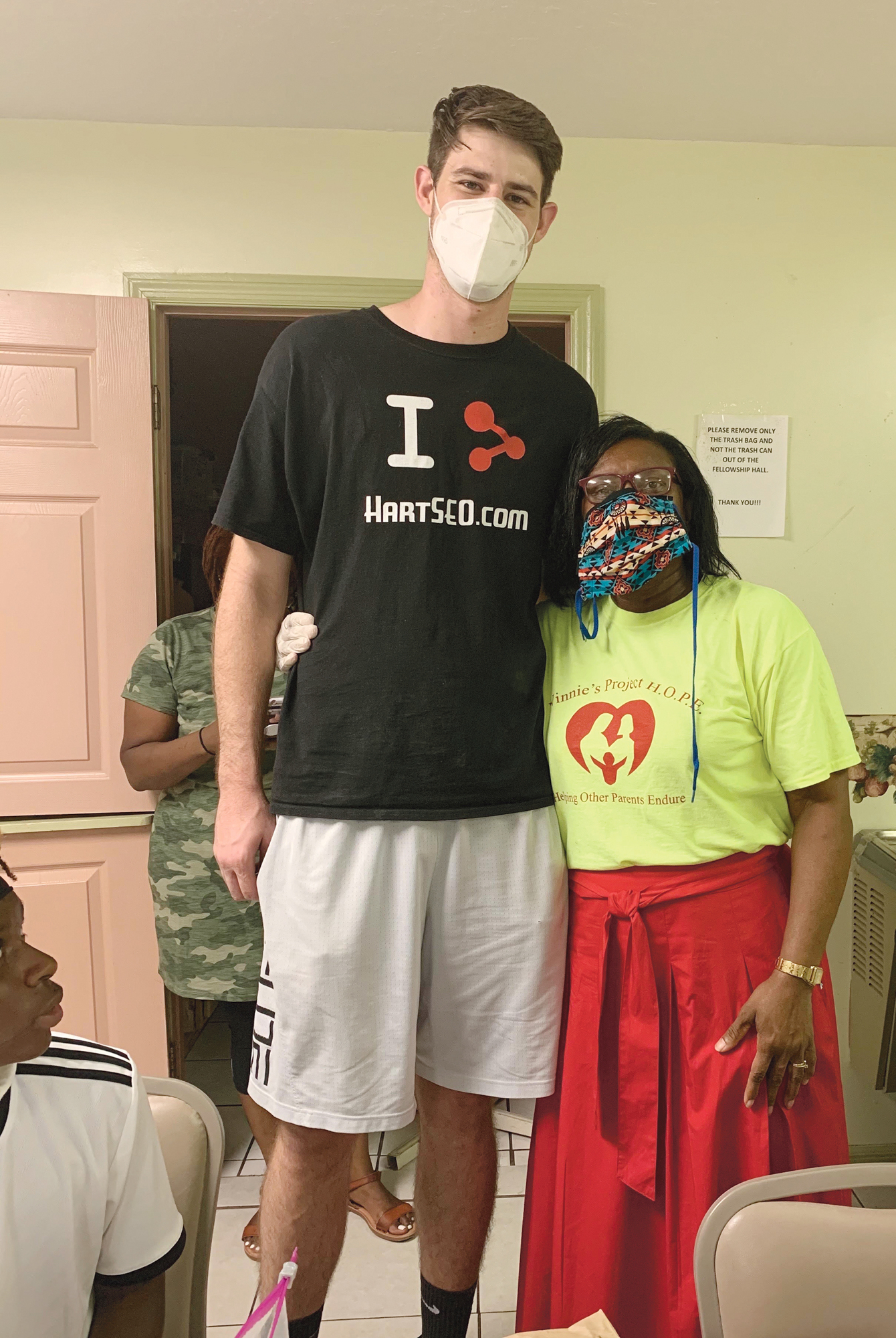 Hart said he's worked with more than 100 clients, designed about 50 websites and Hart SEO has "paid all my bills for two years."
He declined to share his sales.
Helping small businesses and nonprofits grow by maximizing internet impact is Hart's focus.
Winifred Bowers Henry established Winnie's Project H.O.P.E. (Helping Other Parents Endure) to inspire single parents to make a difference in the lives of their children, community and family and to become self-sufficient.
A retired public school teacher and an assistant professor at EWC, she needed help with the nonprofit's website and called on Hart.
"Jon keeps it updated and he's created some social media promotions that helped us find new partners. He's very good with networking," said Henry.
Hart also helps at some of the nonprofit's events.
"He comes to our meetings and he volunteers. Jon has a good heart and puts the work into it," Henry said.
Hart said it is his full-time job.
"To make it something I want to do every day, I have to be working with the right clients and I have to give back," he said.
His advice for other young people who are considering starting a small business is no surprise.
"It all starts with a website and SEO, then get an address and an office," Hart said.
"Do what you're passionate about. Take your time and don't spend money where you don't need to."