City procurement officials selected three national firms March 18 to compete for the contract to design a public riverfront park at the former Jacksonville Landing site.
The city Professional Services Evaluation Committee voted 3-0 to select the companies that each will be paid $125,000 to complete 50% of the design work for a minimum 4.5-acre park for the site at 2 Independent Drive W., now called Riverfront Plaza.  One of the designs will be selected to complete its design.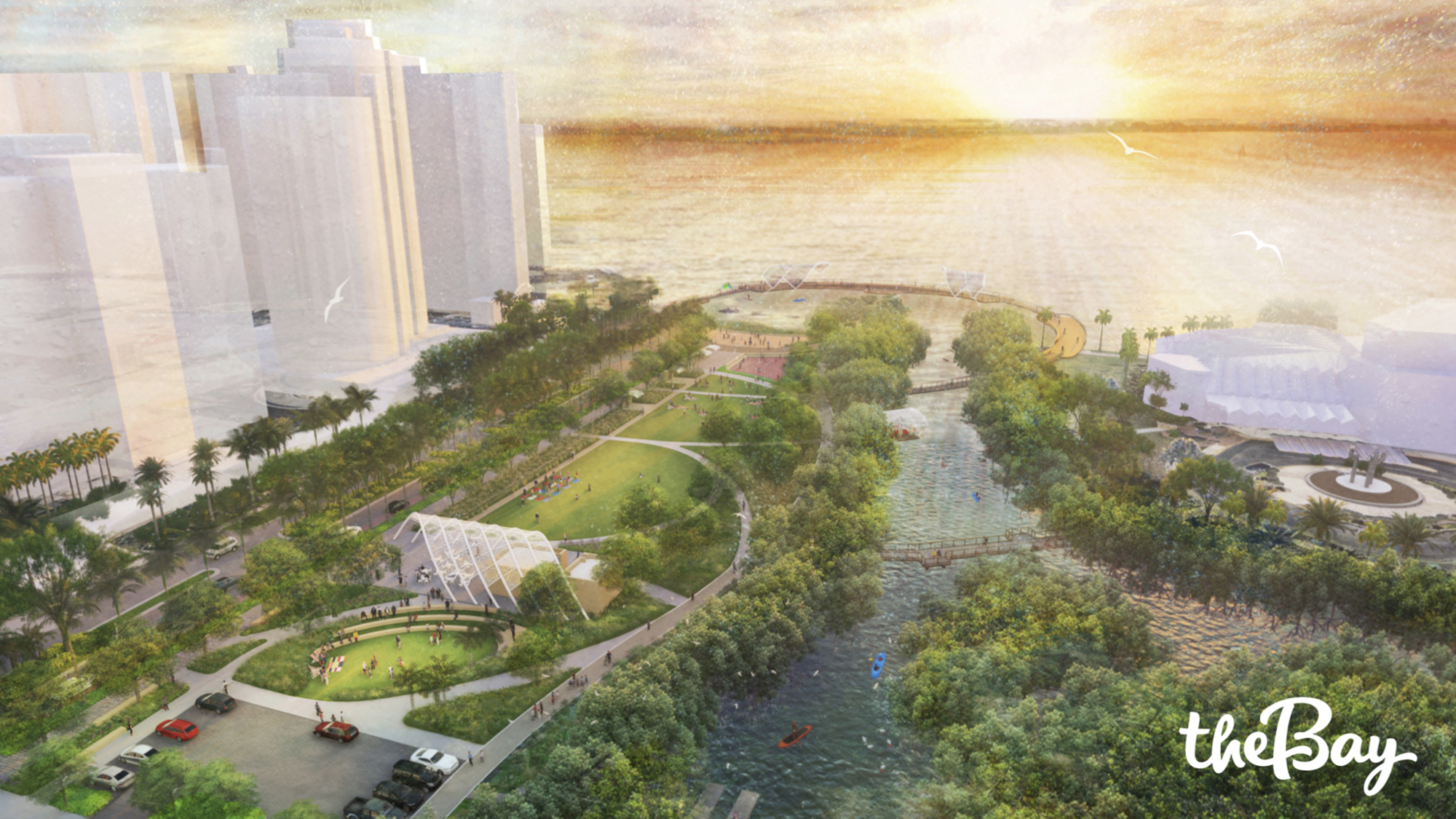 The firms are:
• Agency Landscape + Planning LLC of Cambridge, Massachusetts. The company's work includes phase one of the 10-acre Bay Park in Sarasota and the 2015 Downtown Experience plan in Raleigh, North Carolina.
• Olin Partnership Ltd. of Philadelphia. Olin is designing a 1.2-mile stretch of riverfront in Alexandria, Virginia, and in 1991 designed Bryant Park's restoration in New York City.
• Perkins & Will Inc. of Chicago. The company's work includes historic Emancipation Park in Houston and Waterfront Botanical Gardens in Louisville, Kentucky.  
DIA CEO Lori Boyer and city Director of Parks, Recreation & Community Services Daryl Joseph received and scored 14 responses to the request for proposals issued Jan. 20.

During the award meeting, committee members called the design teams "diverse" based on their portfolios.
"I couldn't be happier with the level of response we got from this," said Greg Pease, city procurement chief and committee member.
"It was a pretty creative RFP and delivery method. … These are all great responses, fantastic firms and teams that were put together. No matter where we land we're going  to end up with a great concept and a good little design competition here." 
Boyer said there will be a public meeting March 26 to provide the firms with site information.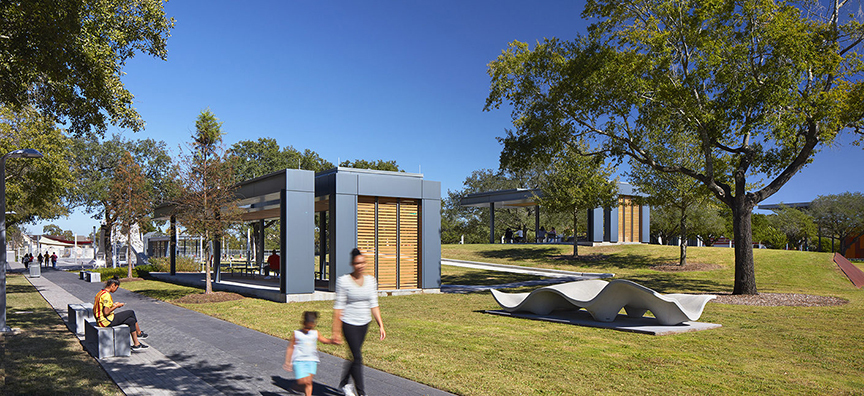 Plans submitted to the city must include a riverview corridor from Laura Street and public art pieces must be an integral part of the design, according to the RFP qualifications. 
The teams are required to have a landscape architect, an urban designer and/or architect and an artist.
During the Feb. 4 prebid meeting, Boyer said the selected firms will present their designs in a public workshop in late June to allow community and stakeholder input.
DIA officials want the firm selected to have its design complete by Oct. 1, then the city will bid construction and break ground on the park in early 2022.
Boyer said Feb. 4 that the timeline would allow for construction costs to be included in the city's 2021-22 fiscal year budget.
DIA officials want the public park under construction before private development begins on two pads which city documents show on the northwest and northeast corners of the site.
The 7.64-acre former Landing property includes a 1.67-acre public parking lot that will be available for development after the city's proposed demolition of the adjacent Main Street Bridge on-ramp.