A Ponte Vedra-based company that makes devices for bunion surgery is the latest local company to plan an initial public offering.
Treace Medical Concepts Inc. filed a registration statement March 30 with the Securities and Exchange Commission to sell an unspecified number of shares in an IPO.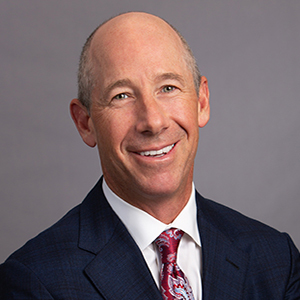 The company was founded in 2013 as a medical device consulting company and began focusing on the foot and ankle market in early 2014, according to the filing.
It received clearance for its bunion correction system from the U.S. Food and Drug Administration in 2015.
The system is "a combination of novel instruments, implants and surgical methods designed to improve the inconsistent clinical outcomes of traditional approaches to bunion surgery," the filing said.
The business has been growing, with revenue rising 46% to $57.4 million in 2020 despite limits on elective surgery during the COVID-19 pandemic.
Founder and CEO John Treace's family has a history of building medical device companies in Northeast Florida.
His uncle, James Treace, is chairman of the company and was CEO of Jacksonville-based Xomed Surgical Products Inc., which launched an IPO in 1996.
Xomed, which made surgical instruments for ear, nose and throat doctors, was acquired by global medical device company Medtronic Inc. in 1999. That business still operates in Jacksonville as a division of Medtronic.
John Treace and his wife control about 44% of Treace Medical's stock, according to the IPO filing.
James Treace is the second-largest shareholder with 8.2%.
The company's headquarters office is at 203 Fort Wade Road in the Nocatee area of Ponte Vedra. It had 133 employees as of Dec. 31, according to the filing.
Treace Medical plans to list its shares on the Nasdaq Global Market under the ticker symbol "TMCI."