Southern Grounds announced plans April 29 for a location in downtown St. Augustine, with work expected to begin in the next two to three months.
Coffee-chain owner Mark Janasik said he, along with McGarvey Residential Communities, will renovate the structure at 36 Granada St., the former Corazon Cinema and Cafe. 
Interior demolition of the building has begun.
It is across the street from the Lightner Museum, two blocks from Flagler College and borders the historic Lincolnville neighborhood. 
"In our opinion this was irreplaceable real estate that fit with our 'community based' approach to site selection," Janasik said by email. 
"It's no secret that St. Augustine is an amazing food town with very talented restaurateurs, chefs and hospitality professionals … We feel the town would appreciate our sustainable approach to our business."
Janasik said the St. Augustine location would include Southern Grounds and a separate concept, Alder & Oak, that would offer local and coastal-inspired wood-fired cuisine and Prohibition-style cocktails.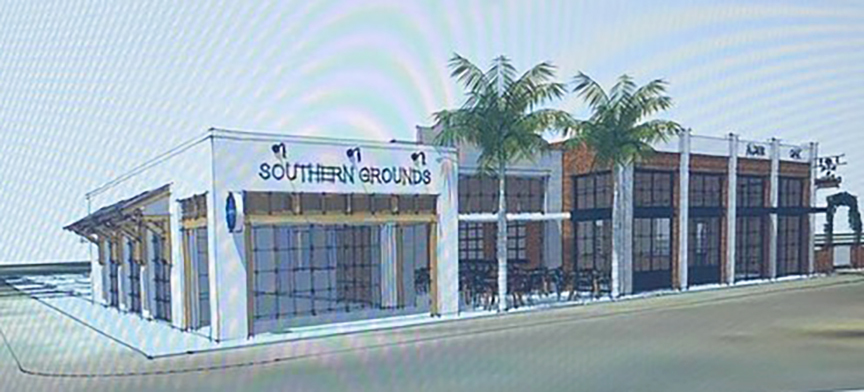 Alder & Oak will be full-service and open for lunch, but be geared more toward a dinner and evening crowd. Fast-casual Southern Grounds is open from breakfast to dinner. 
The Alder & Oak concept also is planned for the Brooklyn Southern Grounds, under construction at Riverside Avenue and Forest Street. 
Each location will serve the same core Southern Grounds menu, but will differ by neighborhood, Janasik said. 
Andrew Norgart and Jesse Killebrew, partners of St. Augustine-based Alsop Companies, purchased the property in February for $1.5 million through 36 Granada LLC. 
They said by email it is "a perfect fit for us to acquire the building and make a significant investment in the city."
Norgart and Killebrew partnered with McGarvey Residential Communities, led by Jay McGarvey, to develop the property. They then sought Janasik's restaurant group to fill the space. 
"We searched for a hospitality group that understood the community aspect of building in such a historic neighborhood and selected Restaurant & Hospitality Investment Group LLC to bring their popular chef-driven Southern Grounds concepts and wood-fired Alder & Oak concept to the space," McGarvey said. 
Janasik said he does not have an estimate of construction costs. 
Cronk Duch Architecture is the project architect. The group also is designing the Brooklyn location.
"Cronk Duch has specialized in work in colonial cities and is familiar with the scale and language of such projects," Janasik said. 
"Our inspiration will be pulled from the area and time period of similar buildings in the community to create a sense of place."
Southern Grounds opened its third location in Avondale in November and plans to open in December in Concourse A at Jacksonville International Airport. 
Janasik said he wants to expand the brand outside of Jacksonville and has been contacted about locations in Georgia and South Carolina.
"We plan to grow selectively in unique neighborhoods throughout Florida first, but we have been approached with development opportunities in Savannah, St. Simons and Charleston that we are considering."