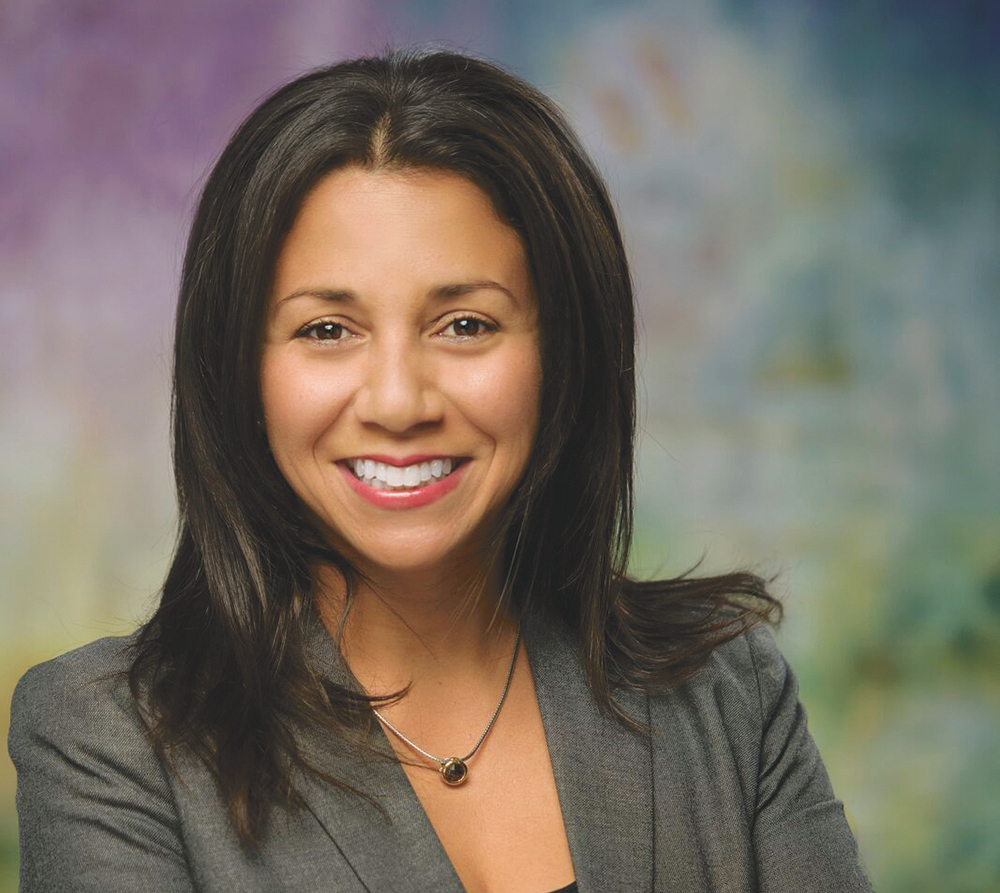 Michelle Bedoya Barnett • JBA President
I have a Type A personality.
My day starts really early and I have a to-do list that I work and rework throughout the day. Sometimes I work on it in the middle of the night and sometimes in the wee hours of the morning. But never after 9 p.m.  I am usually asleep.
Throw in a busy law practice, a healthy dose of community and Bar involvement, a husband, three kids, aging parents and an active faith community and it makes for a lot of balls to juggle.
Like most of you, I thrive when I am busy. I realized a long time ago that the area that I fail in miserably is taking care of myself, both physically and emotionally.
May is Mental Health Awareness month. I have tried to make my mental health a priority. There have been stages in my professional life when I regularly saw a therapist. My therapist is retired now and thankfully she lets me call her anytime I need.
She helped me learn some skills and helped me understand some things that I have found to be very beneficial in my life and have to regularly remind myself:
Set boundaries with your work, with your clients, with your colleagues, with your family, and with your loved ones.
Others should not control your emotions. Only I control how I feel.
Be direct. Tell people what you think and how you feel early. A little discomfort early on makes for a smoother relationship long-term.
Decide each day what it is that you need to be the best at on that particular day. It is impossible to be the best at everything on the same day.
Make time to be childlike and not take yourself too seriously. Ride a bike, jump in the pool, skate, drink a milkshake, ride the roller coaster, go to the concert and sing out loud.
Be vulnerable. The best therapy comes from talking to your friends about your struggles and realizing that everybody has dealt with similar issues.
Never expect others to do things the way you do.
Never expect others to respond to you the way you would respond.
We often confuse stress with being unfulfilled and bored. Shake up your routine if that is the case. Being bored does not mean you are not busy.
My husband does not have a golf addiction. I am the one who needs to find a hobby. It has been quite a few years since my therapist told me this and I am still failing at this.
There are so many resources available to lawyers.
When Jacksonville Bar Association board member Christian George was president of The Florida Bar Young Lawyers Section, he launched a successful campaign among young lawyers that helped so many. Recognizing the tremendous value of the campaign, in 2020 The Florida Bar set up a confidential Mental Health Hotline available to all 90,000 members of the organization.
Bar members are able to speak with a mental health professional who can provide crisis intervention and the Bar provides up to three free sessions with a local, licensed mental health professional.
If you are having a hard time, feeling unfulfilled or even lost, I encourage you to seek help. I did.
I would not hesitate to do it again. What a difference it has made in my life.
Michelle Bedoya Barnett is a founding partner of Alexander DeGance Barnett, focusing on labor and employment law.