Midwest grocery company Kroger is building-out a logistics operation in North Jacksonville to deliver fresh groceries.
Kroger Fulfillment Network LLC, part of Cincinnati-based The Kroger Co., is the tenant for a 62,208-square-foot space at 1 Imeson Park Blvd., No. 200.
The project is described as a cross-dock for mercantile goods, which means goods are brought in and quickly shipped out to their destination.
The city issued a permit May 11 for Caddell Construction Co. LLC of Jacksonville to build-out the space at a cost of $205,000.
Luckett & Farley Architects, Engineers and Interior Designers of Louisville, Kentucky, is the architect.
Kroger spokesperson Teresa Dickerson acknowledged the plans late afternoon May 12 and wants to provide more information when available. 
"We are so excited about the Jacksonville Market," she said by email.
Kroger Logistics posted a job opening for a human resources generalist for its "new Jacksonville location."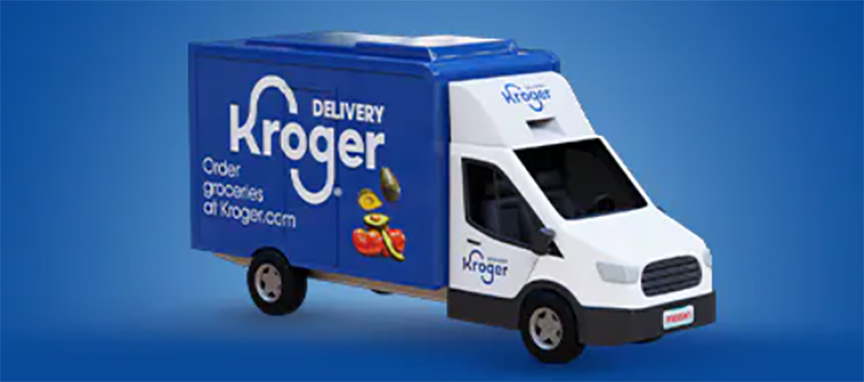 It is hiring the position for the Jacksonville "spoke," which appears to be similar to the Tampa spoke, an arm of the Groveland fulfillment center in Central Florida.
The fulfillment center is a new concept for Kroger, "where customer orders are picked daily by Fulfillment Center Associates and delivered to customer homes the following day in Kroger refrigerated vans by Deliver Drivers."
It said the Tampa spoke will deliver Kroger Fresh products "to the coast."
The Orlando Sentinel reported April 14 that Kroger shipped its first groceries from the Groveland facility directly to customers, but the company did not say it would build full stores in Central Florida.
It said customers can order on Kroger.com and the retailer's app and groceries will be delivered in temperature-controlled vans. 
The Sentinel reported the service is expected to be available up to 90 miles from a hub and can increase with the "spoke locations."
The Sentinel reported that Kroger CEO Rodney McMullen said at a news conference the Groveland center is designed eventually to serve the state and into Southern Georgia and Southern Alabama.
There also are Kroger Logistics Jacksonville jobs listed on other hiring platforms for an HR coordinator to support the HR generalist; a transportation supervisor to supervise drivers; and drivers.
The company says it is one of the largest retailers in the world based on annual sales. It reported overall sales of $132.5 billion for fiscal 2020, up 8.4% from $122.3 billion the year before.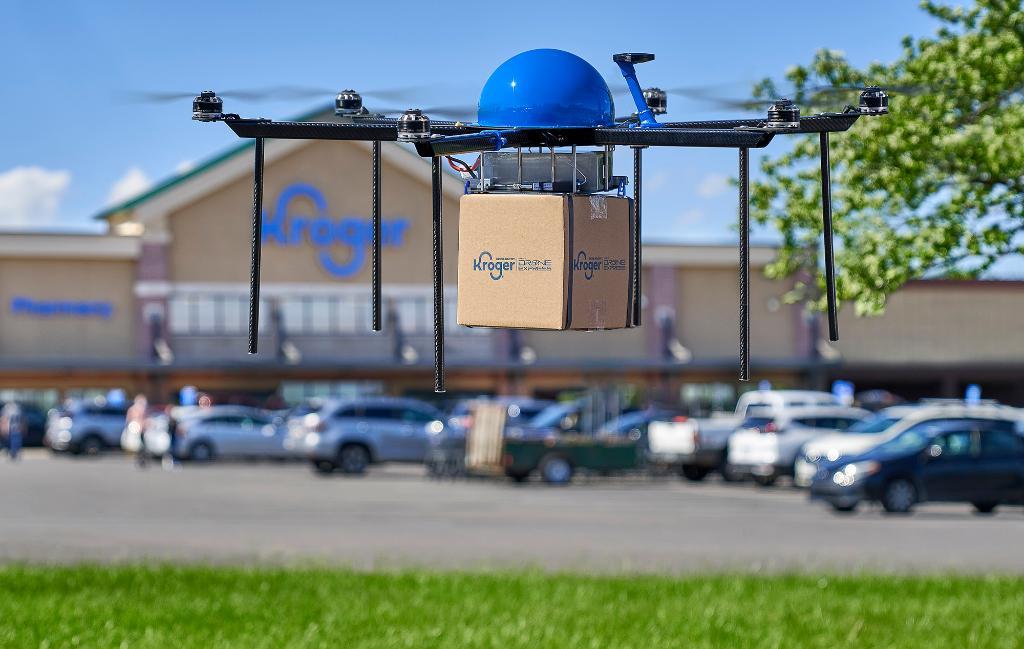 Kroger reported in March that sales for 2020, excluding fuel, grew 14.1% and digital sales rose 116%.
 It operates in 35 states under two dozen banner names.
As of Jan. 20, it operated 2,742 supermarkets under Kroger and local banner names.
Its annual Securities and Exchange Commission filing said 2,255 stores had pharmacies and 1,596 had fuel centers.
Kroger operates 44 distribution centers and 35 food production plants.
It has about 465,000 full- and part-time employees. It said it serves 11 million customers a day.
Its area presence includes a Harris Teeter store in Nassau County and it sold its interest in Lucky's Market before that chain filed for bankruptcy.
Kroger was founded in 1883.