The Jacksonville City Council on May 19 earmarked $132 million for the 30-mile Emerald Trail network in a bill that would increase Duval County's local option gasoline tax.
The Council's 13-6 vote moves the legislation from the Committee of the Whole, setting up a final vote at a special meeting May 26 on Mayor Lenny Curry's proposal to increase Duval County's gas tax from 6 cents to 12 cents per gallon to pay for nearly $1 billion in infrastructure projects.
Council member Matt Carlucci, who proposed the amendment to fund the Emerald Trail, said the $132 million would be enough to complete the park project that would connect neighborhoods throughout the county to the urban core.
The $132 million was cut from $379 million in the original version of Ordinance 2021-0223 for Jacksonville Transportation Authority's Skyway modernization, the Ultimate Urban Circulator.
Carlucci said the Emerald Trail is about "connectivity." 
"Sometimes our neighborhoods don't know each other like they should. We don't have ways to connect, to get to know each other," he said. "(The Emerald Trail) connects all kinds of different neighborhoods.
"Along the way, it's going to set up entrepreneurial opportunities for businesses and those businesses that are along the trail are going to do nothing but benefit," Carlucci said.
Gas tax outlook
A University of North Florida poll released May 18 found that the gas tax is not popular with 58% of Duval County residents. 
Curry's proposal will need 11 of the 19 Council members to vote in favor, but the 13 "yes" votes at the May 19 committee meeting does not mean the tax increase is certain to pass.
Council members  Joyce Morgan, Randy DeFoor and Terrance Freeman voted to advance the bill but did not commit to supporting it when it comes up for a final vote a special meeting scheduled for May 26.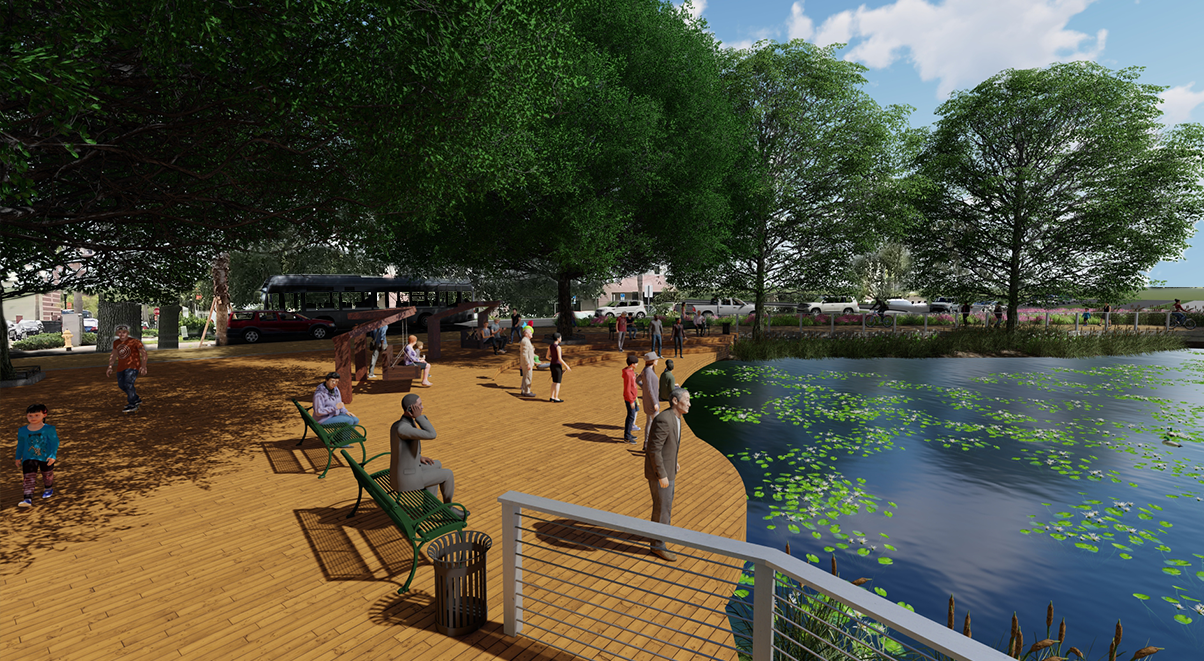 Council members Rory Diamond, Al Ferraro, Danny Becton, LeAnna Cumber, Aaron Bowman and Kevin Carrico voted against advancing the bill.
"I think it's important to understand that a quarter of a billion dollars of the proceeds are going to the existing Skyway structure without anything in addition to that," Cumber said. "That quarter of a billion, if this (bill) were to be passed out, could be spent on real infrastructure needs."
A 13-member majority defeated an amendment by Ferraro to bring the gas tax up for a voter referendum. 
Ferraro, Cumber, Carrico, Bowman and Becton supported making the gas tax a ballot measure.
Council also approved an amendment by Council member Garrett Dennis that guarantees local contractors and suppliers that qualify for the Jacksonville Small & Emerging Business program receive $250 million of the gas tax project work.
Council President Tommy Hazouri said May 19 the gas tax is an investment in the health, safety, welfare and future of Jacksonville.
"The future is ours. This is the day we make a statement," Hazouri said. 
Septic tanks
Council spent less than 30 minutes to advance Hazouri and Curry's companion bill to spend $100 million over two years to remove nearly 22,000 aging septic tanks and connect underserved neighborhoods to city sewers.
The 17-0 vote showed broad Council support to address leaking septic tanks in Duval County, which city officials estimate is a $2 billion problem.
Cumber floated the idea of committing $200 million of the $343 million Duval County will receive from President Joe Biden's $1.9 trillion American Rescue Plan, but Council member Ron Salem and others thought it was premature to allocate that money.