Finalist, $2 million to $15 million | 2020 Revenue: $4.4 million
Building a business or a house is a lot like planning and then carrying out a military mission.
That's the philosophy of Elizabeth Evans, founder of E2 Roofing and E2 Homes.
"There are a lot of parallels. The military is all about planning. It teaches you about goals and objectives and large-scale operations," said Evans, a U.S. Military Academy West Point graduate who is a colonel in the Florida Army National Guard.
Recruited for her talent on the tennis court, West Point trained Evans to be a civil engineer.
"I've always been fascinated with construction and the way things are put together," she said.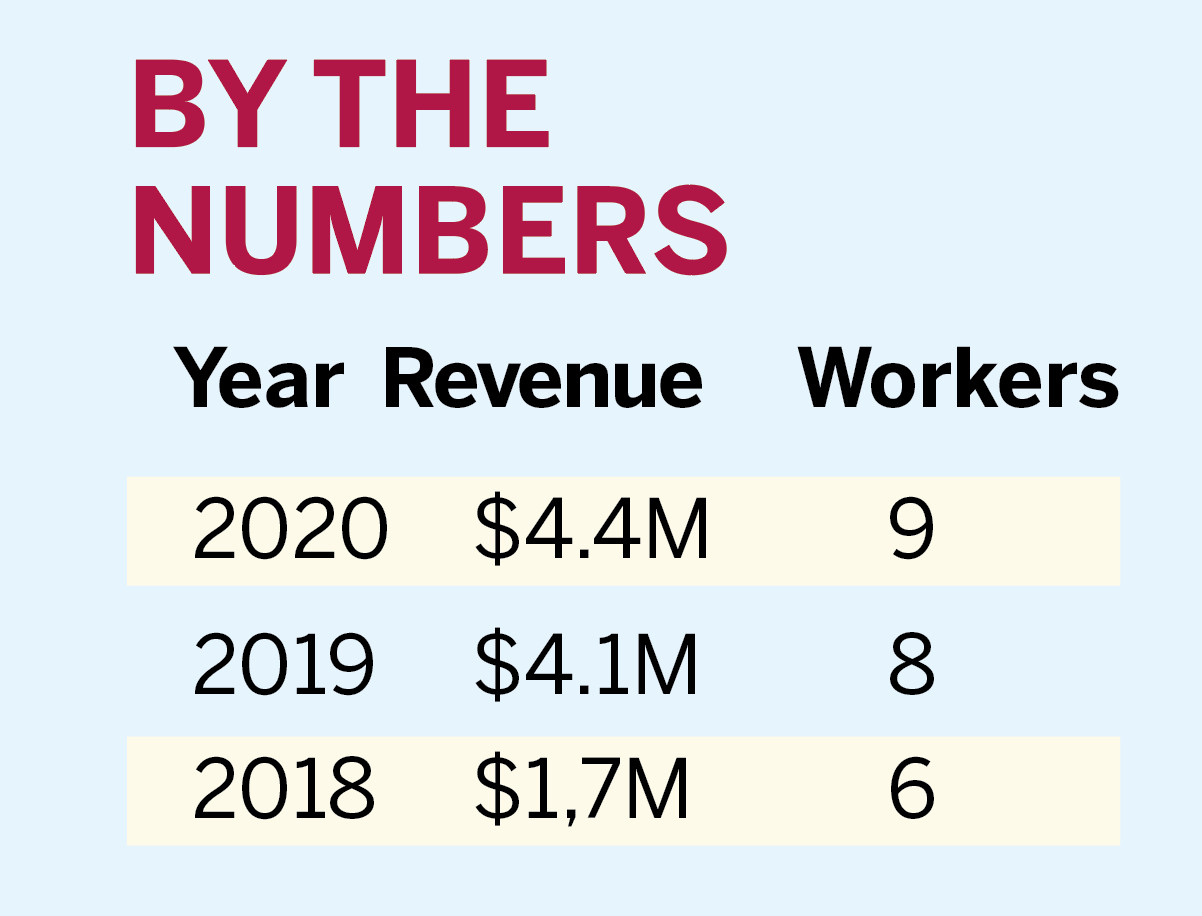 After five years of active duty with the U.S. Army Corps of Engineers that ended in 2005, Evans knew she wanted to work in the building industry.
When a post-military career consultant told her Florida was a booming construction market, Evans moved to Jacksonville to be close to her family a few hours away in Savannah, Georgia.
She worked for Regency Centers Corp. and Pulte Homes, where she learned how to build houses. Evans also was the Southeast construction supervisor for a California-based private equity firm.
After her guard unit was deployed to provide aid after Hurricane Irma in 2017, Evans decided to strike out on her own and founded E2 Roofing.
"I started E2 as a response to help people rebuild their homes and the roofing business took off," Evans said.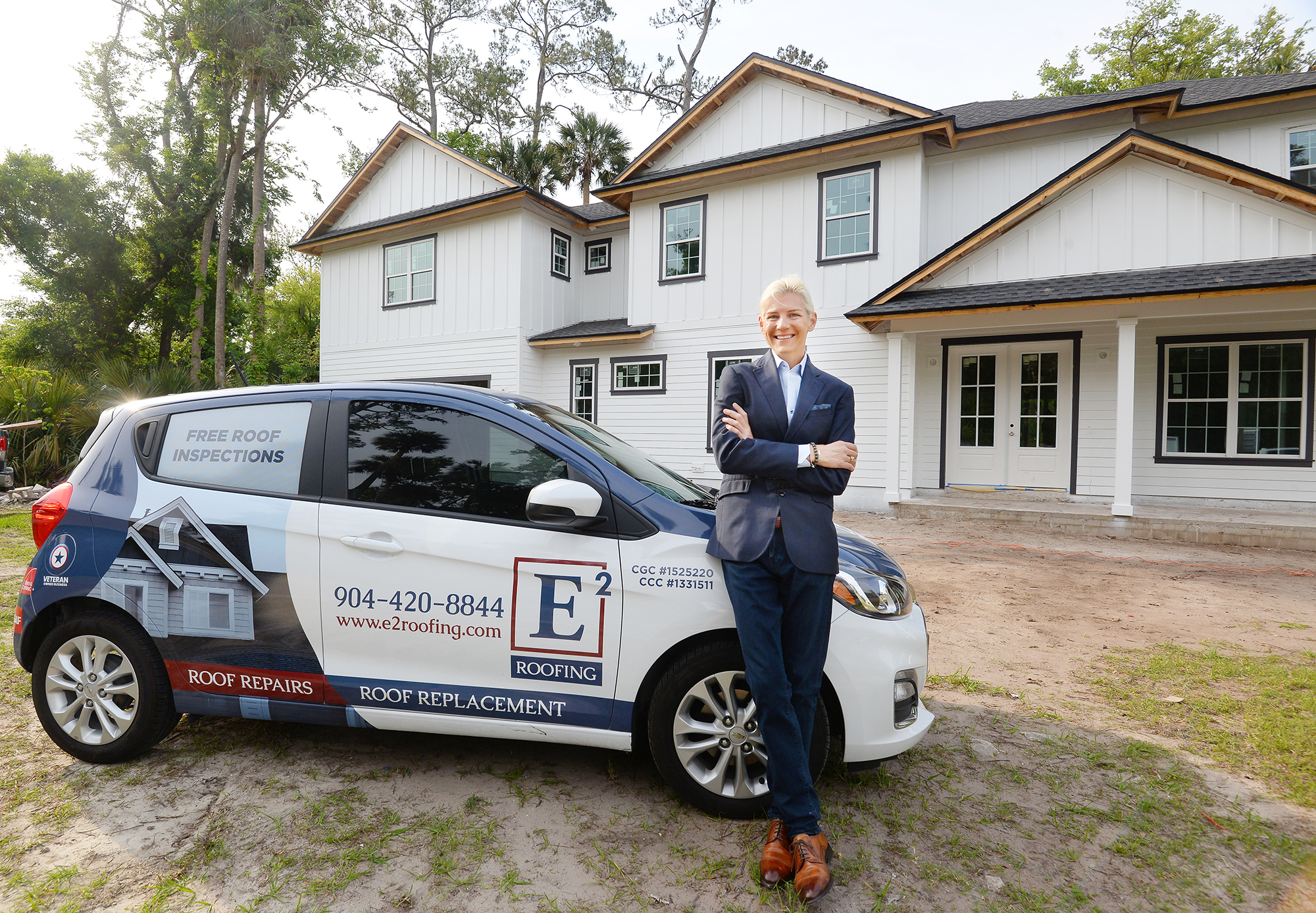 She expanded into remodeling and then started building houses. Her first project was a home for a disabled veteran.
As of May 20, E2 (pronounced e-squared) has built two homes with two more under construction, Evans said.
She also is the Northeast Florida franchisee for VetCor, a water, smoke and mold damage mitigation business that was founded in Tampa by a fellow West Point graduate.
One of Evans' operational objectives is to hire veterans, who bring skills and traits they developed in the military, like discipline and leadership, when they enter the private sector.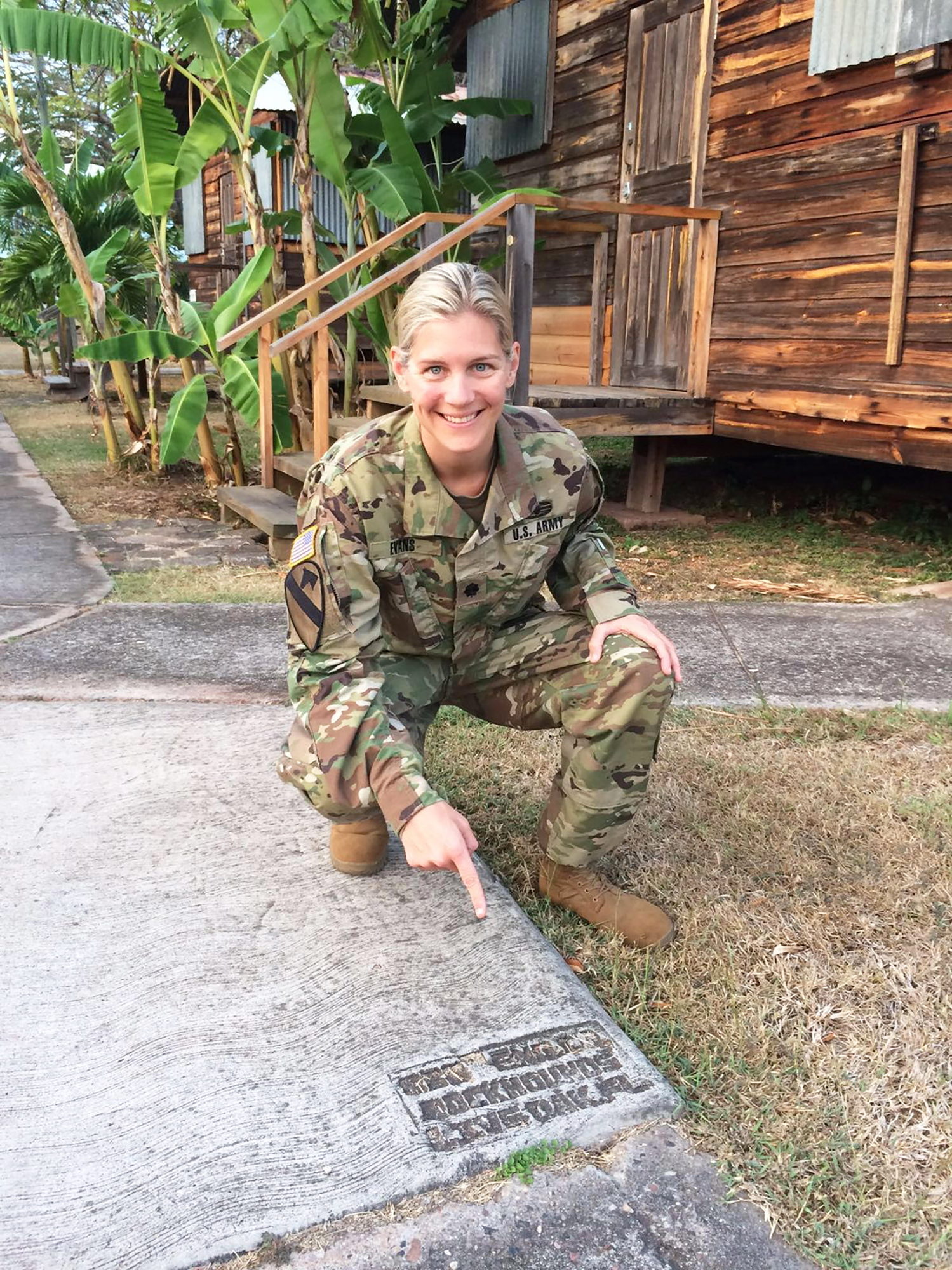 Another objective is to expand the company's theater of operations. 
The new Nashville office of E2 is scheduled to open by June 1. Its general manager is an Army veteran who served for 23 years.
Evans, 42, will mark another milestone in June when she graduates from the Joint Advanced Warfighting School, a requirement for consideration for promotion to general officer.
"I want to celebrate 4th of July with war college behind me," Evans said.