Bill Foley already owns the National Hockey League's Las Vegas franchise, so it seems natural to add a casino business to his investment portfolio.
A blank check company formed by the chairman of Jacksonville-based Fidelity National Financial Inc. agreed to merge with Wynn Interactive Ltd., the online casino and sports betting division of Wynn Resorts.
Wynn is merging with Austerlitz Acquisition Corporation I, one of several special purpose acquisition companies, or SPACs, formed by Foley in the past couple of years to seek merger targets.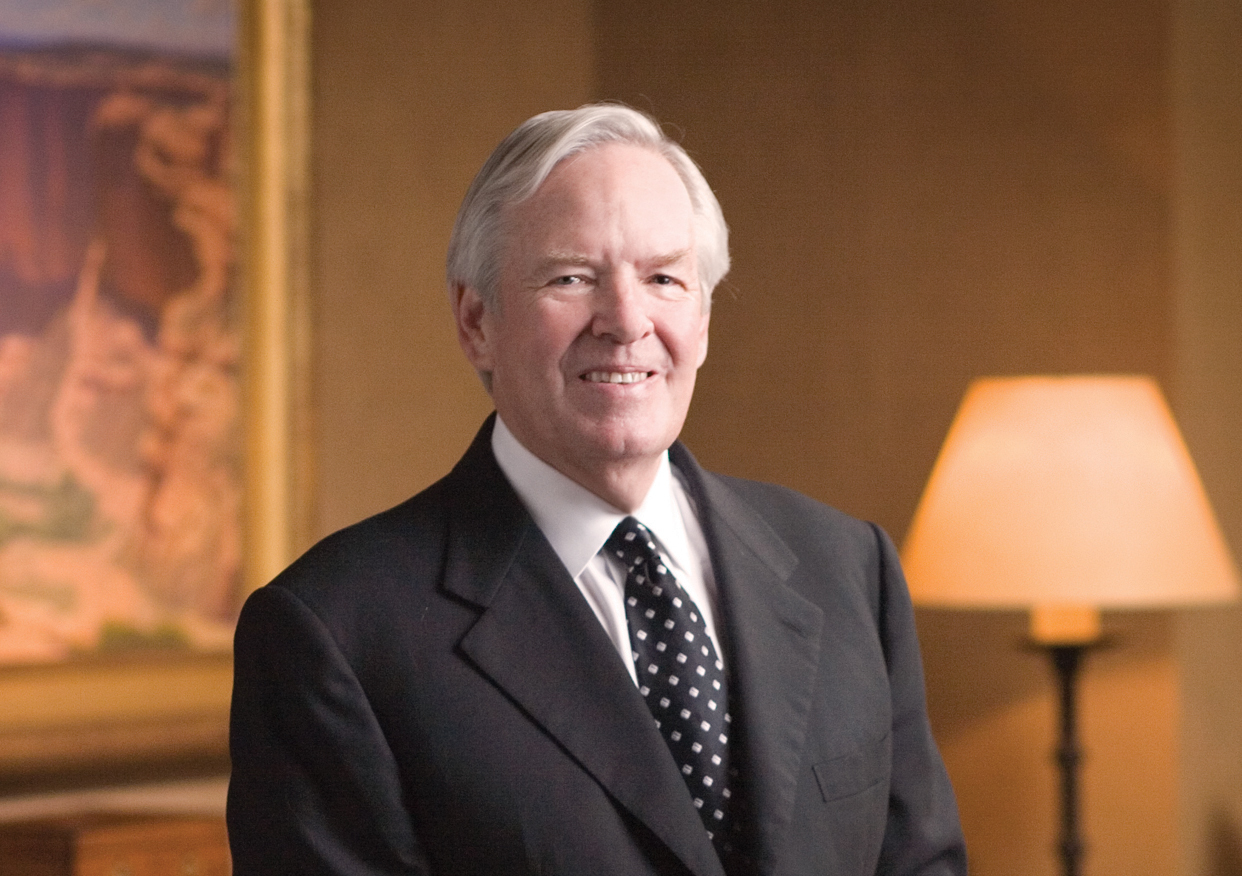 Wynn Interactive will retain its name and its investors will be the majority stockholders in the merged company. Foley will not have an executive role but will join its board of directors and expects to add his expertise to the company's growth plans.
"Through my involvement with the NHL and our investment in Paysafe, a leading payments company that's also involved in the online gaming vertical, we've developed a deep understanding of the online sports betting and gaming markets and are excited by the long runway for continued growth in the space," Foley said in a May 10 conference call, according to a transcript posted by the company.
Another SPAC formed by Foley acquired payments processing company Paysafe Ltd. in April.
Title insurance company Fidelity was Foley's main business interest but he has invested in a wide range of other companies, including leading the group that bought business data firm Dun & Bradstreet in 2019.
Foley is chairman of Dun & Bradstreet, which announced last week it is relocating its headquarters to Jacksonville. 
He also is chairman of Jacksonville-based Black Knight Inc., which was part of the investment group in Dun & Bradstreet, and Black Knight CEO Anthony Jabbour took on the additional role of chief executive of Dun & Bradstreet after the acquisition. 
With Jabbour running both companies, Dun & Bradstreet's move to Jacksonville seems logical. 
However, there's no real Jacksonville connection to Wynn Interactive.
Foley relocated his primary residence from Jacksonville to Las Vegas when he was awarded the hockey franchise in 2016, and Wynn's Las Vegas-based management team will continue to run the company after the merger.
Shoe Carnival sales jump
Shoe Carnival Inc.'s first quarter ended May 1, a month later than most companies, so its earnings report reflected the full impact of COVID-19 on its business.
The footwear chain controlled by former Jacksonville Jaguars owner Wayne Weaver said sales at stores open more than one year were 125.8% higher than the first quarter of 2020, when the company had to close its 392 stores for the month of April.
Shoe Carnival's total sales in the quarter rose 122.7% from last year to $328.5 million. 
The company said sales were helped by increased vaccination rates and the positive impact of government stimulus payments.
Weaver is chairman of Evansville, Indiana-based Shoe Carnival and is its largest shareholder. He and his wife, Delores, own 29% of the stock.
Morgan Stanley funds acquire Nivel
Morgan Stanley Capital Partners said last week that funds managed by the firm acquired Nivel Parts & Manufacturing, a Jacksonville-based manufacturer of aftermarket parts and accessories for niche vehicles and heavy-duty equipment.
Morgan Stanley said it acquired the business from funds managed by Kelso & Co.
Terms of the deal were not disclosed.
Brent Moore will remain CEO of Nivel under the new ownership, Morgan Stanley said.
GEE Group revenue flat in 2nd quarter
GEE Group Inc. reported revenue of $34.7 million for its second quarter ended March 31, basically unchanged from the previous year.
The Jacksonville-based staffing company said last week it had a net loss of $1.7 million, or 10 cents a share, in the quarter.
GEE Group in April completed a secondary stock sale and paid off a large amount of debt.
"GEE has significantly improved its financial position and liquidity by eliminating high priced debt after the end of the 2021 fiscal second quarter. We expect that the GAAP financial results for subsequent quarters will show major benefits from the payoff of the former high-cost senior debt," CEO Derek Dewan said in a news release.
Landstar hires ex-One Call CFO
Landstar System Inc. announced May 24 that Fred Pensotti joined the Jacksonville-based trucking company as chief financial officer.
Pensotti had been CFO of Jacksonville-based health care services company One Call since January 2018.
He succeeds Kevin Stout, who resigned as Landstar's CFO in November after nearly six years on the job.
ParkerVision has $2.5 million loss
ParkerVision Inc. reported last week a first-quarter loss of $2.5 million, or 4 cents a share.
The Jacksonville-based developer of wireless technology had no revenue in the quarter.
Its focus remains on several lawsuits against major telecommunications companies alleging they are illegally using ParkerVision's patented technology in its products.