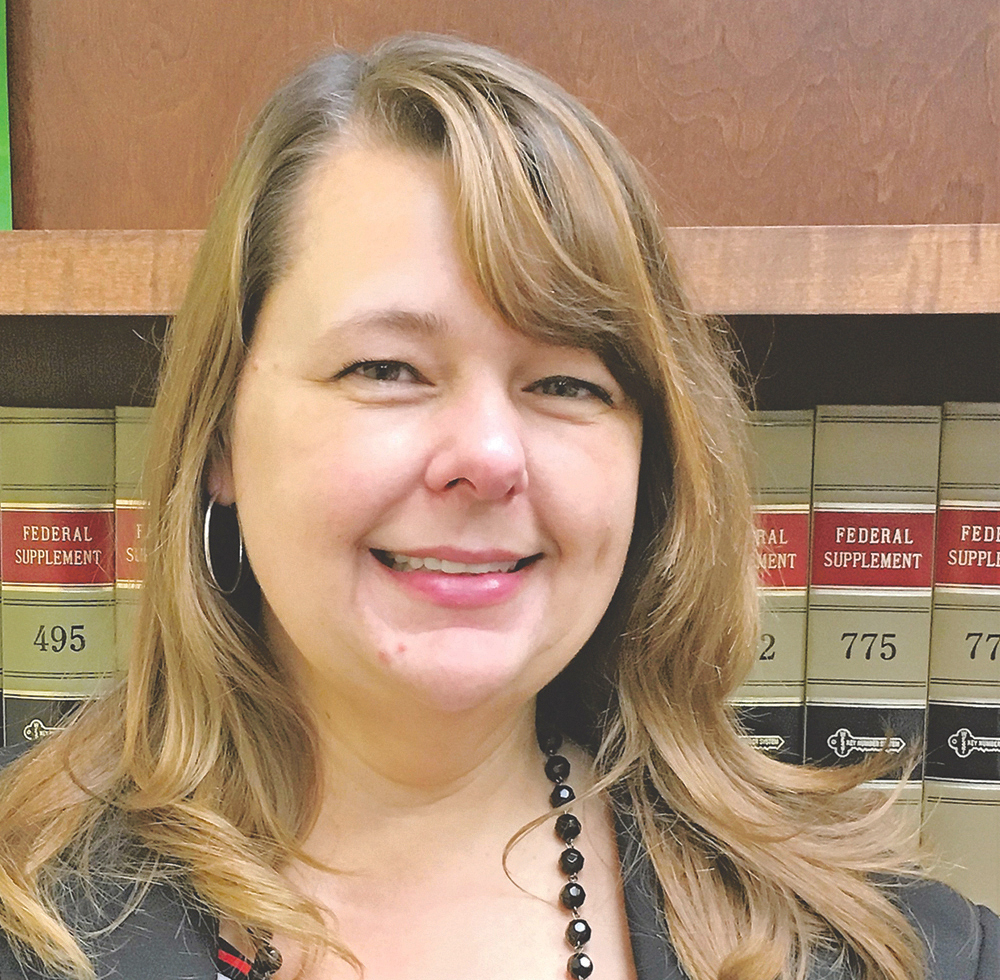 By Missy Davenport • JBA pro bono committee chair
While the past months changed so many parts of our lives, the need for pro bono civil legal assistance has not diminished and in many cases has increased.
Our community is lucky to have so many attorneys who are willing to meet this challenge and volunteer their time and expertise to assist those in need.
Each year, the 4th Judicial Circuit and the Jacksonville Bar Association pro bono committees celebrate local attorneys who provided at least 20 hours of volunteer civil legal service in the previous calendar year at an appreciation ceremony.
For the second year, the William A. Van Nortwick Jr. Presentation of the Pins Pro Bono Awards Ceremony was a virtual webinar event open to the legal community.
Visit youtu.be/0fAacJDfggs to view the presentation.
It would not have been possible without many hours of work and support from Craig Shoup, Tony Adams and Carla Ortiz-Ramos at the Jacksonville Bar Association.
Circuit Judge Steven Fahlgren, chair of the 4th Circuit Pro Bono Committee, hosted the event and spoke about how pro bono attorneys have increased access to justice for the members of our community.
Judge Fahlgren encouraged event participants to explore opportunities get involved with pro bono work through local legal aid organizations.
He explained the benefits of working with Jacksonville Area Legal Aid and Three Rivers Legal Services, such as access to professional liability insurance for representation cases, CLEs and other training materials, expert resource mentors, legal research assistance and meeting space.
Jacksonville Area Legal Aid CEO and President Jim Kowalski congratulated the honorees for their important contributions during the difficult year of 2020.
Kowalski also talked about how the late Judge Van Nortwick impacted the course of his life as well as the lives of so many other people and Van Nortwick's support and encouragement of pro bono service.
Donna MacCrae, deputy director at Three Rivers Legal Services, thanked the attorneys for their service and said that hundreds of people and families would have faced the legal system on their own without the help of the lawyers being recognized.
MacCrae discussed the types of cases where volunteer attorneys have made a difference, including tenants facing eviction and possible homelessness, families who need repairs for their homes and COVID-19 victims who need agents to help make necessary medical decisions.
The keynote speakers for the event were two attorneys with a history of pro bono service: Bryan Gowdy, partner with Creed & Gowdy; and Thomas Hall, counsel with Bishop & Mills.
They discussed the history of Florida's Interest on Trust Accounts program as well as updates about the program.
This year, 151 attorneys were recognized for providing 20 hours or more of pro bono service in 2020. Of those, 13 attorneys donated more than 100 hours of time each. Each attorney will receive a letter of appreciation from the state Supreme Court and a pro bono service lapel pin provide by the Young Lawyers Division.
The 4th Judicial Circuit and Jacksonville Bar Association Pro Bono Committees thank the attorneys for the thousands of hours that they have donated to help people in need.
Their generosity in sharing their time and expertise has allowed families to remain in their homes, senior citizens to prepare wills and advance directive documents, transgender people to update their names, pro se litigants to receive information about how to move forward with their cases and much more.
They help level the playing field for people unable to afford civil representation and make our legal system stronger.
Attorneys interested in making a difference in the community through pro bono opportunities in the 4th Judicial Circuit may contact Missy Davenport, chair of the JBA Pro Bono Committee, at [email protected].