Jacksonville-based transportation and logistics company ArdentX LLC relocated its headquarters and opened a warehouse at Freebird Commerce Center in North Jacksonville on its way to 2021 sales of $130 million.
"Which is way more than we expected," Chief Operating Officer Connor Miller said during an Oct. 19 tour of the location, days after the team moved in Oct. 14.
Miller, 28, and his father, founder and CEO Chuck Miller, 58, thought ArdentX would reach $110 million.
"What we can get up to in this building is probably $200 million in revenue," Miller said. "And then we're going to have to expand."
ArdentX designed the building so it can expand office space into the warehouse.
Since the company's leadership change and rebranding almost four years ago to ArdentX from United Transport Services, it has relocated from offices in the Southpoint area and added a warehouse for new business lines.
"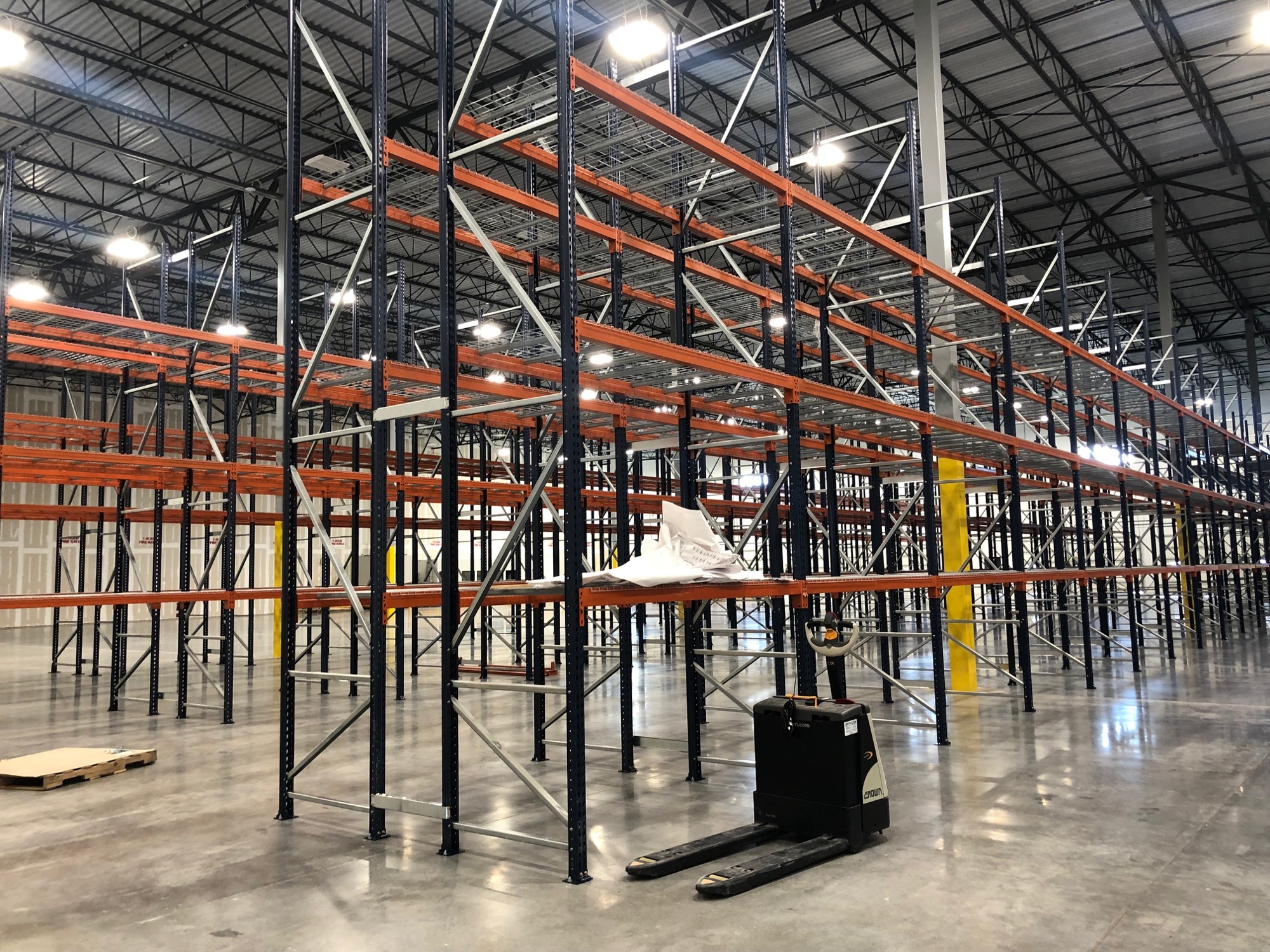 The warehousing is another piece of business that makes us a full logistics company," Miller said.
ArdentX leases about 52,000 square feet of space at 13225 Vantage Way, No. 110, in Freebird Commerce Center in the Jacksonville International Tradeport, the business park west of Interstate 95 near Jacksonville International Airport.
The space comprises about 40,000 square feet of warehousing and the remainder for office, sales, customer service and staff uses, including a fitness center, game area, kitchen and lounge.
That's up from 3,246 square feet of office space at 6675 Corporate Center Parkway, Suite 300, in 95 Corporate Center in the Southpoint area.
Connor Miller said ArdentX has about 60 employees and he expects to add at least 25 more office and warehouse employees within the year.
ArdentX also has 61 drivers who own their own equipment and are not company employees.
Chuck Miller said in April ArdentX owned 50 trailers and it contracts with truck owner-operators. Connor Miller said it will have more than 200 trailers in 2022.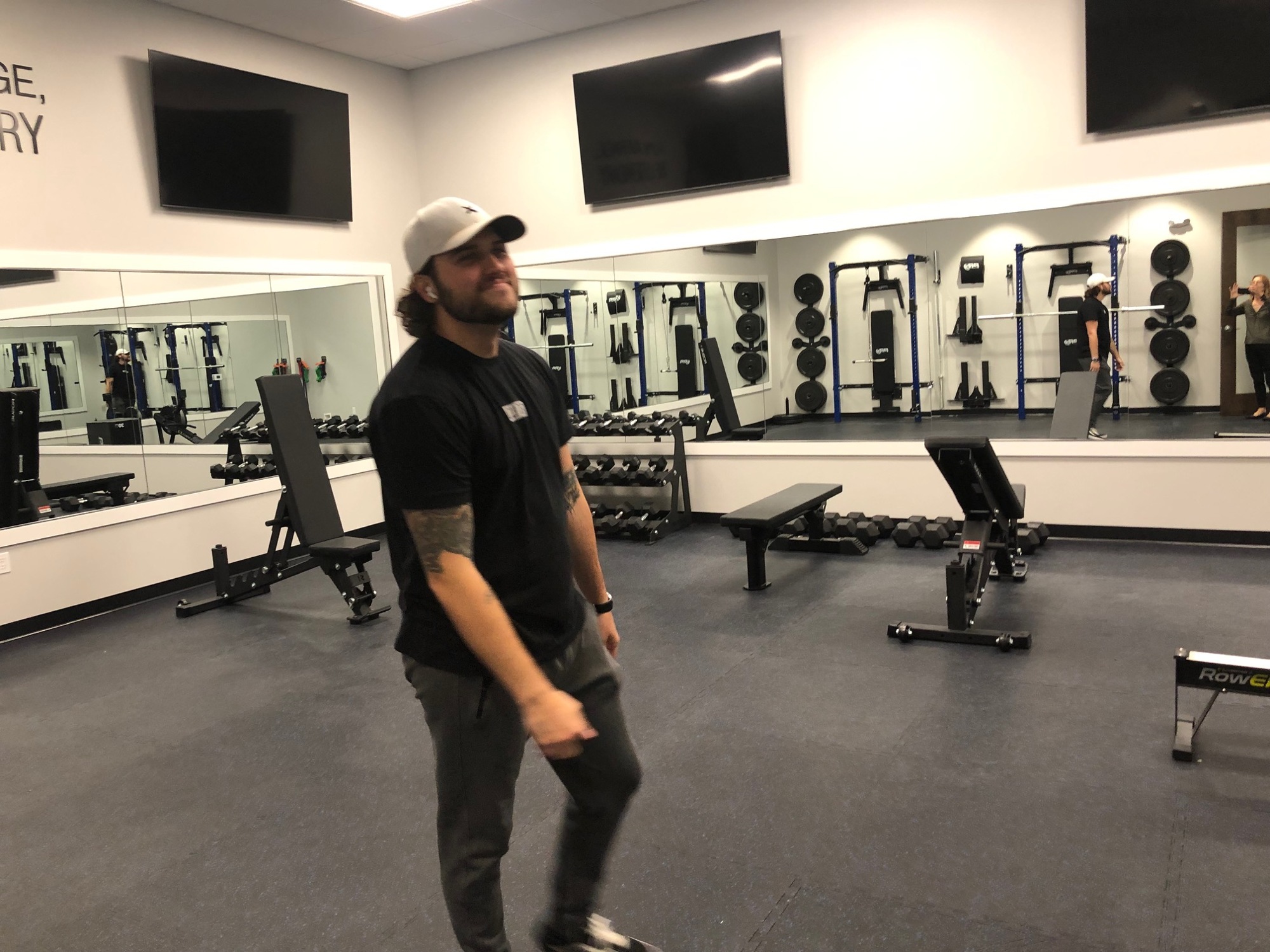 ArdentX also owns a box truck and wants to have one or two more. Connor Miller said the truck is used for local delivery, less-than-truckload, last-mile and expedited loads.
The fitness center quickly became popular among the staff.
"We've been here a week and the other morning there were eight guys in here working out at 6 a.m.," Connor Miller said.
He said there is 24/7 employee access to the fitness center. The ArdentX space is open around-the-clock, including with overnight staff.
The warehouse likely will start accepting cargo in December, he said. The racks can hold 75 full truckloads.
There also is an area for repacking containers and distribution.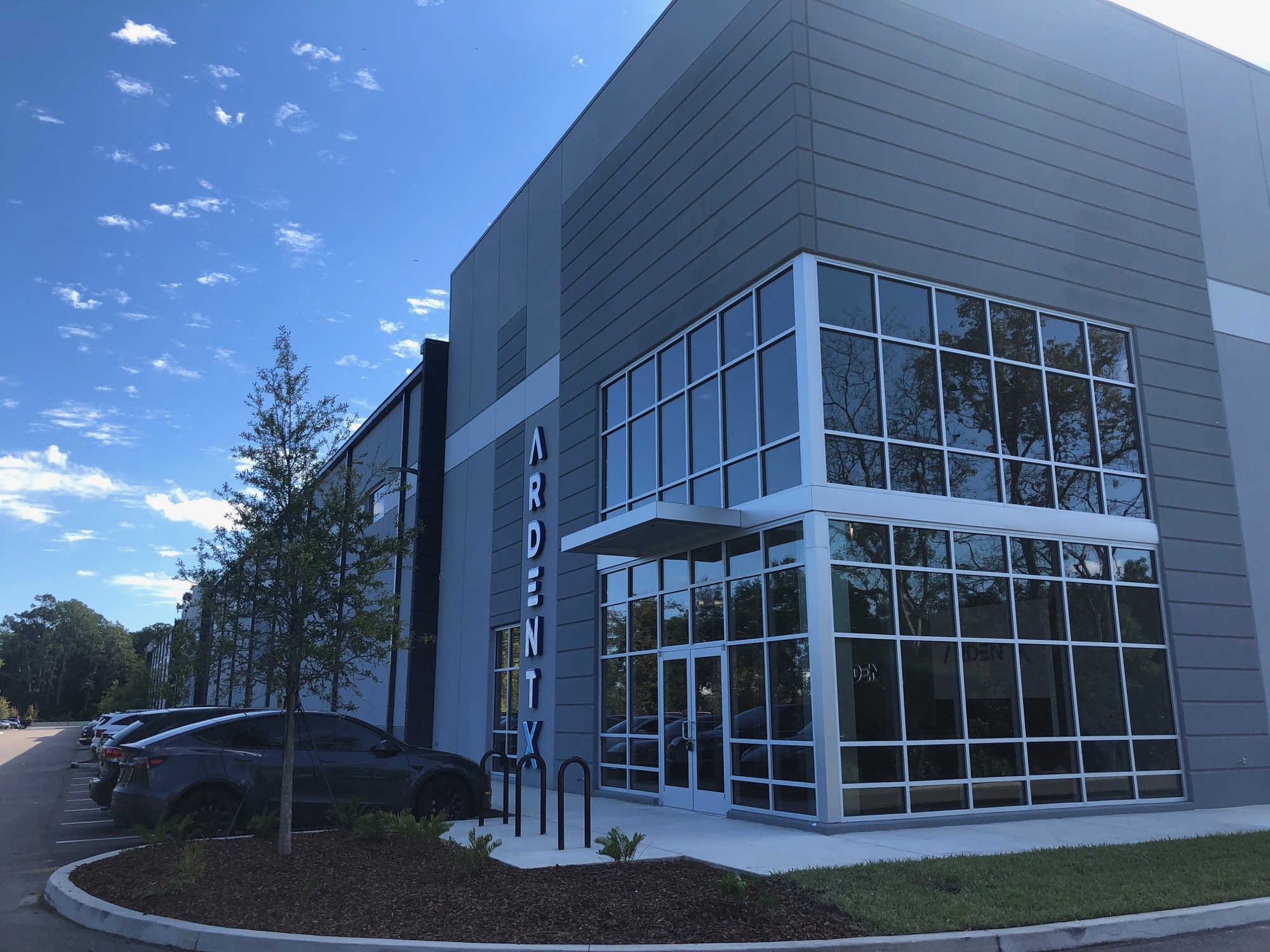 The larger office space quickly lessened the hectic environment of side-by-side employees in the former location.
Upon moving to the new offices, "everybody seemed more focused and everybody was more collected and ready to get their task done," Miller said.
The office design also reflects the company – the lighting fixtures are tractor-trailer tires and a "roadway" will be designed on the walkway at the front of the offices to the warehouse.
The move more than tripled ArdentX's office space, launches its warehousing venture and will double the capacity for employees and truck owner-operators.
The company offers freight management, storage, consolidation and distribution; warehousing; intermodal trucking; and cross-docking.
In April, Chuck Miller said sales were increasing this year, up from $70 million last year and $50 million in 2019.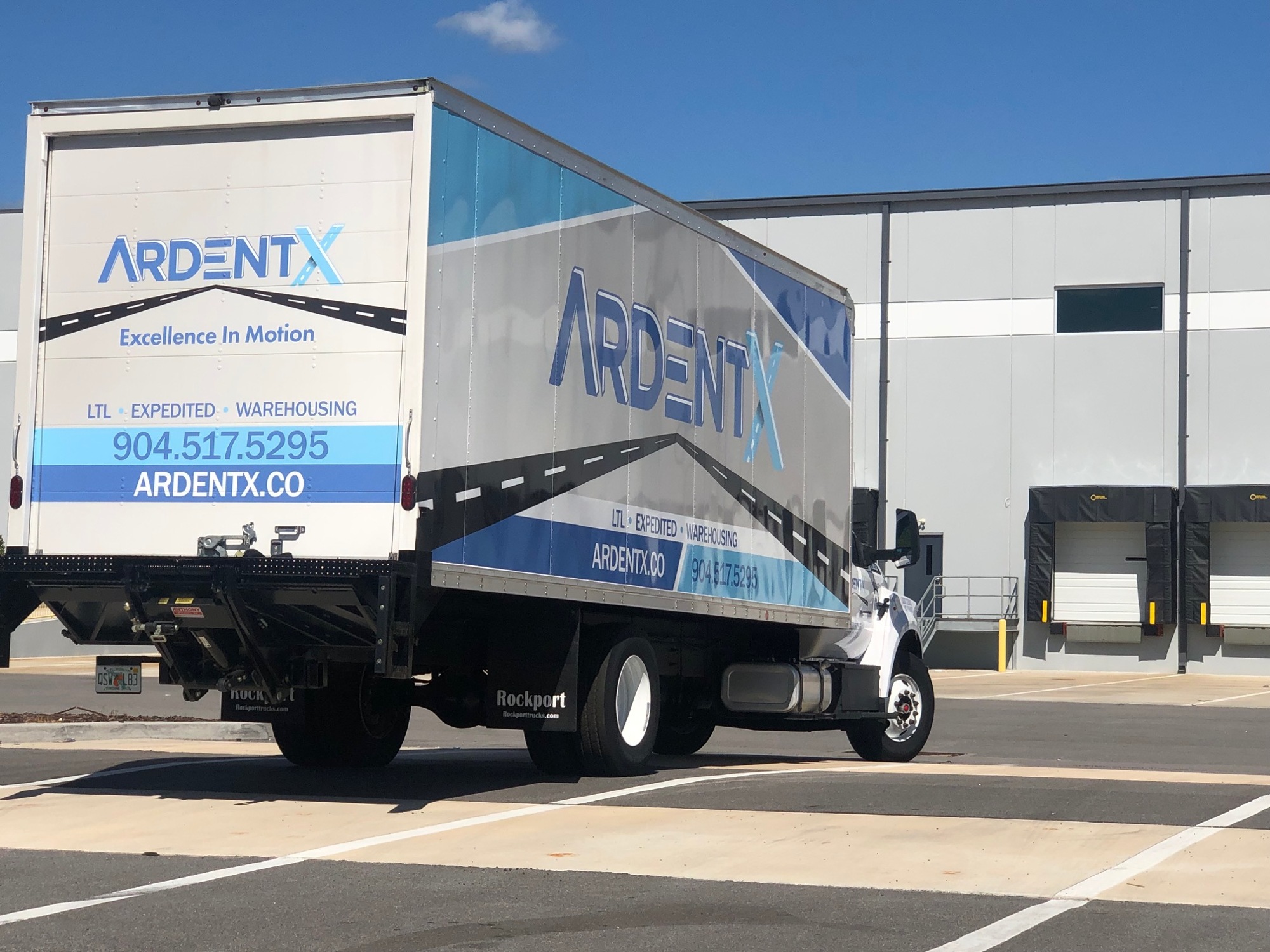 He said customers include Clorox, Procter & Gamble, Anheuser-Busch, General Motors, Ford, US Foods and others.
The ArdentX.com site says its customers include the food, paper, electronics, government and machinery industries.
Chuck Miller said ArdentX was investing $1.8 million in the headquarters project. 
Emerald C's Development Inc. was the contractor. Micamy Design Studio was the interior designer.
State corporate records show that ArdentX is led by Charles E. Miller III as president. The ArdentX.com site says he founded the company in 2003 as United Transport Services. 
In 2015, Connor Miller came on board as co-founder, and the company became ArdentX in 2018.
Chuck Miller said the company name reflects the meaning of "ardent" and to add the X to avoid a conflict with other corporate names using the word.
He said ardent means passionate and wholehearted. "That is what we are, ardent."
Chuck Miller said Newmark Phoenix Realty Group Director Rich Antzcak represented ArdentX in the lease deal.
Scannell Properties of Indianapolis developed Freebird Commerce Center.
Cushman & Wakefield of Florida LLC Senior Directors Jacob Horsley and Tyler Newman and Senior Associate Taylor Calfee represent the landlord.