Fidelity National Information Services Inc., or FIS, has grown into Jacksonville's largest company and a global powerhouse in financial technology.
However, Wall Street doesn't seem to be impressed.
"While our team continues to execute at a very high level, our share price is clearly not performing well," CEO Gary Norcross said Nov. 4 during FIS' quarterly conference call with analysts.
"Over the last few months, our management team engaged in open and constructive dialogue with the investment community about areas where we can improve the messaging and transparency of our business. We believe in the strength and value of our company," he said.
FIS reported third-quarter adjusted earnings of $1.73 a share, 31 cents higher than the third quarter of 2020, with revenue growing 10% to $3.5 billion.
But while the company grows, the stock price is falling. It closed at $110.92 the day before the earnings report, down 22% from the beginning of 2021 and down 29% from its April high of $155.96.
That's basically the opposite of the broader market's performance. The S&P 500, which includes FIS, rose 25% this year through the first week of November.
One transparency issue FIS executives identified is providing more data on its payments business. FIS has long been a market leader in banking technology but it expanded its merchant payments business with the 2019 acquisition of Worldpay Inc.
In its third-quarter report, FIS said revenue in its merchant business grew 14% to $1.16 billion but also gave more data on transactions processed by the division.
The number of transactions rose by 11% in the quarter to 12 billion.
FIS also sought to attract more investors by committing to increased dividend payments to shareholders.
The company plans to increase cash dividend payments by 20% a year starting in 2022, up from its current growth rate of 10%.
"This will enable us to expand our dividend payout ratio over several years without affecting our ability to invest in growth," Norcross said.
FIS remains in a strong competitive position in the financial technology industry, Norcross said.
"We anticipated the changing competitive landscape and invested heavily in technology and innovation over the last five years. Ours is a durable business model, and FIS will remain a global leader with sustainable competitive advantages now and into the future," he said.
Regency sees return to growth
Jacksonville-based shopping center developer Regency Centers Corp. announced a dividend increase as it reported quarterly earnings Nov. 4.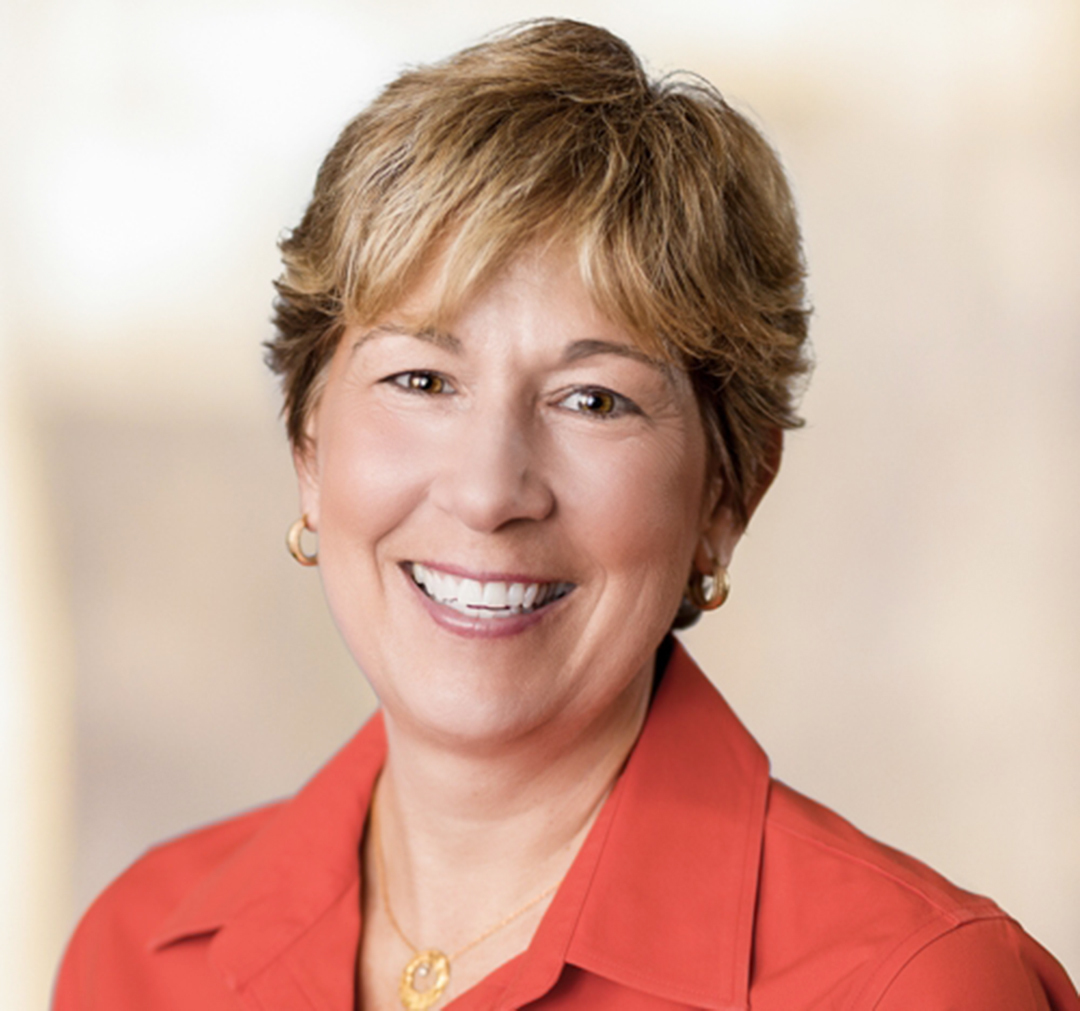 In Regency's conference call, CEO Lisa Palmer said the 5% increase reflects confidence that the company is returning to long-term sustained growth after the COVID-19 pandemic.
"You'll recall, and I know you're probably sick of this, but I can't possibly remind you enough that we never cut our dividend during the pandemic," Palmer told analysts.
"We are committed to growing our dividend while also accretively investing our sector-leading free cash flow to drive solid total returns for our shareholders."
Regency's funds from operations, reflecting earnings excluding noncash charges, were $1.12 a share in the third quarter, up from 60 cents the previous year.
"Our third-quarter results are reflective of a healthy environment for open-air grocery-anchored shopping centers," Palmer said.
"I'm also really pleased to report that despite the recent concern about potential impacts from the delta variant, we've continued to make meaningful progress on rent collections, narrowing the gap further as nearly all of our tenants are in a position to pay us full current rent," she said.
Regency's 402 retail properties across the country were 93.5% leased at the end of the third quarter. 
"If the industry has learned anything over the last 18 months, during which we saw hyperaccelerated digital commerce and fulfillment and distribution challenges, it's that having brick-and-mortar locations close to where consumers live is critical to a retailer's success," Palmer said.
FNF raises its dividend by 4 cents
Fidelity National Financial Inc. also raised its dividend as it announced earnings Nov. 2, increasing the quarterly payment by 4 cents a share to 44 cents.
The Jacksonville-based title insurance company, which spun off FIS, reported third-quarter adjusted earnings from continuing operations of $2.12 a share, up from $1.48 the previous year.
"Our results speak to the dynamic business model that we have created which we believe positions FNF for success through varying market cycles," Chairman Bill Foley said in a news release.
Black Knight, D&B increase earnings
Two Jacksonville-based companies run by Anthony Jabbour reported increased third-quarter earnings.
Black Knight Inc., another company spun off from Fidelity, reported Nov. 8 that adjusted earnings rose by 8 cents a share to 60 cents.
Business data company Dun & Bradstreet Holdings Inc.'s adjusted earnings rose by 5 cents to 29 cents per share.
Mortgage technology company Black Knight is a significant investor in Dun & Bradstreet and Jabbour is CEO of both companies.
Dun & Bradstreet announced in May it was moving its headquarters from New Jersey to Jacksonville. The company did not discuss the progress of the move in its Nov. 4 earnings report.
Treace sees COVID impact easing
Treace Medical Concepts Inc., which completed its initial public offering in April, is optimistic that the COVID-19 impact on its business is easing.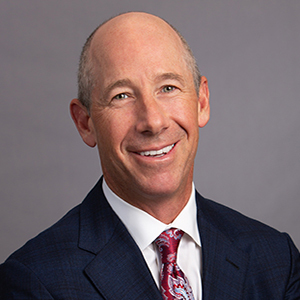 Ponte Vedra-based Treace produces a surgical procedure to treat bunions, which is generally an elective procedure that many potential patients have put off because of the pandemic.
"We're definitely seeing a tail off in delta case delays and elective case cancellations or deferrals that were occurring daily in the Southeast. These are the geographies that impacted us most or gave us the most headwind through Q3," CEO John Treace said in the company's quarterly conference call Nov. 4.
While hopeful, "we're watching for potential hospital staffing constraints impacting elective cases or additional regional delta flare-ups as the holidays begin with more large gatherings of people," he said.
"We continue to believe the disruptions to procedures will be more of a scheduling issue with the surgical procedure being rescheduled to a later time as opposed to an outright cancellation."
Revenue rose 52% in the third quarter to $21.6 million. 
Treace said the company's potential growth is high as it has a market share of about 3.5% of an estimated 450,000 annual bunion surgical procedures.
"Our addressable market remains large and underserved with a long runway ahead of us," he said.
Rayonier AM reports loss
Rayonier Advanced Materials Inc. reported a third-quarter loss from continuing operations of $13 million, or 21 cents a share.
During the quarter, Jacksonville-based Rayonier AM completed the sale of its lumber and newsprint assets as part of a plan to focus on its main business of high purity cellulose products. 
It used part of the proceeds from the sale to pay off debt.
"With the completion of portfolio optimization, the company is well positioned to drive price increases for cellulose specialties, lower costs, improve reliability, drive returns on strategic investments and fund attractive R&D and innovation initiatives," CEO Paul Boynton said in a news release Nov. 2.
"With these investments, we expect to grow consolidated EBITDA margins significantly over the next three to five years," he said.
Real estate deals help Rayonier Inc.
Rayonier Inc. reported third-quarter adjusted earnings of 35 cents a share, up from 6 cents the previous year.
The earnings growth was "fueled by solid contributions across our timber segments as well as an outsized contribution from our real estate segment due to the closing of two significant development transactions." CEO David Nunes said Nov. 3 in a news release.
Rayonier, headquartered in Wildlight in Nassau County, split up with Rayonier AM into separate public companies in 2014.
FRP Holdings sees earnings drop
FRP Holdings Inc.'s earnings fell from 57 cents a share in the third quarter of 2020 to 4 cents this year because of two property sales that lifted results last year.
The Jacksonville-based real estate developer has two major projects in Washington, D.C., that have been impacted by pandemic-related measures that have prevented it from raising rents on lease renewals.
"It is our understanding that these measures are set to expire but not prior to the end of the year," FRP said in a Nov. 3 news release.
"Because renewal negotiations take place several weeks in advance, if the emergency measures expire at year end, we will not see any practical effect to rent increases until February 2022," it said.
Publix stock price up along with sales
Publix Super Markets Inc. said its stock price rose from $63.10 a share Aug. 1 to $66.40 on Nov. 1.
The Lakeland-based supermarket chain's stock is made available for sale only to employees and the price is determined by an appraisal five times a year.
Publix said third-quarter sales rose 7.8% to $11.9 billion, with sales at stores open for more than one year increasing by 6.3%.
However, adjusted earnings fell by 4 cents to $1.16 per share.
The company said in a Securities and Exchange Commission filing earnings were affected by increased product costs that were not passed on to customers.
Fortegra earnings and revenue jump
Fortegra Group's third-quarter revenue rose 41.8% to $246.7 million and adjusted earnings jumped 61.3% to $19.5 million, parent company Tiptree Inc. said Nov. 3.
The Jacksonville-based specialty insurance company is Tiptree's major subsidiary. Tiptree's total third-quarter revenue was $286.6 million.