Now more than 2½ years into operations, China-based solar-panel maker JinkoSolar (U.S.) Inc. is heading into its growth phase at its West Jacksonville manufacturing plant, the company's only U.S. factory.
"We are in what I call 'post-startup mode,' which is all about optimization and streamlining the process," said General Manager Mike Favo.
"So, we're in growth. We're past startup and in growth."
Favo spoke Sept. 16 to the JAX Chamber Three Rivers Council, which covers North and West Jacksonville. It met in the Sambura Room at the Jacksonville Zoo and Gardens.
JinkoSolar (U.S.) is a subsidiary of Shanghai-based JinkoSolar Holding Co. Ltd.
JinkoSolar said that as of the end of 2020, it became the world's largest photovoltaic manufacturer. Its 2020 revenue of $5.38 billion was up 18.1% over the year.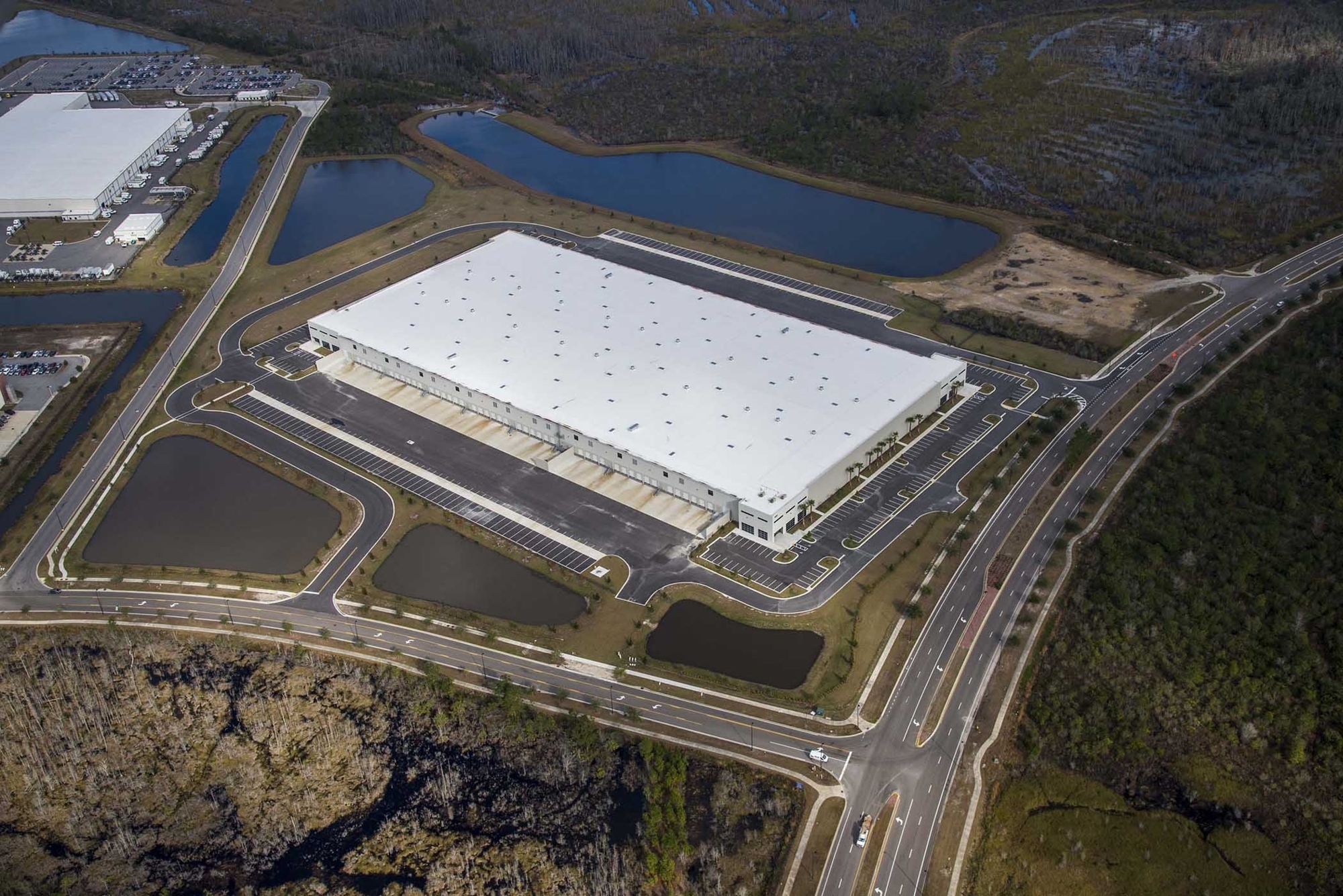 The company chose Jacksonville in March 2018 for the $50.5 million facility. The city and state offered $4.2 million in a grant and tax refunds. 
JinkoSolar leases 285,652 square feet in a 407,435-square-foot building in AllianceFlorida at Cecil Commerce Center in West Jacksonville.
Favo became general manager Aug. 1 after 15 years running U.S. Gypsum Co. in Jacksonville.
JinkoSolar employs 280 employees in Jacksonville to turn out about 100 photovoltaic modules an hour.
Favo gave the Jacksonville timeline:
JinkoSolar signed the lease for the plant in March 2018. It installed equipment and began "shakeout" by November that year.
It officially started production in February 2019. "And we've been making panels every since," he said.
Favo said he was recruited for the next phase.
"At the end of startup, you feel really good because you have all of the equipment running and you have product coming out," Favo said.
"You're shipping it to customers. Then it's reality," Favo said.
He said the facility "has an outstanding team."
"Of all the plants I walked into over my career, this one was the most ready for post-startup that I've ever been to," he said.
Favo's presentation included a look at energy sector projections, which show a growing share by solar.
"I don't think we are going to be the last plant in the United States, and we're definitely not going to be the last plant for JinkoSolar," he said.
Favo said solar panels are in high demand. 
He said the energy sector is converting to sustainability, "and solar panels are exactly right for this."
"This came along at a great time, as far as the United States is concerned. We're growing our market share."
He said many coal-fired plants have outlived their life. Coal is a nonrenewable energy source.
Favo said JinkoSolar is heavy on utility work. "We work with all the utility companies on their growth plans," he said.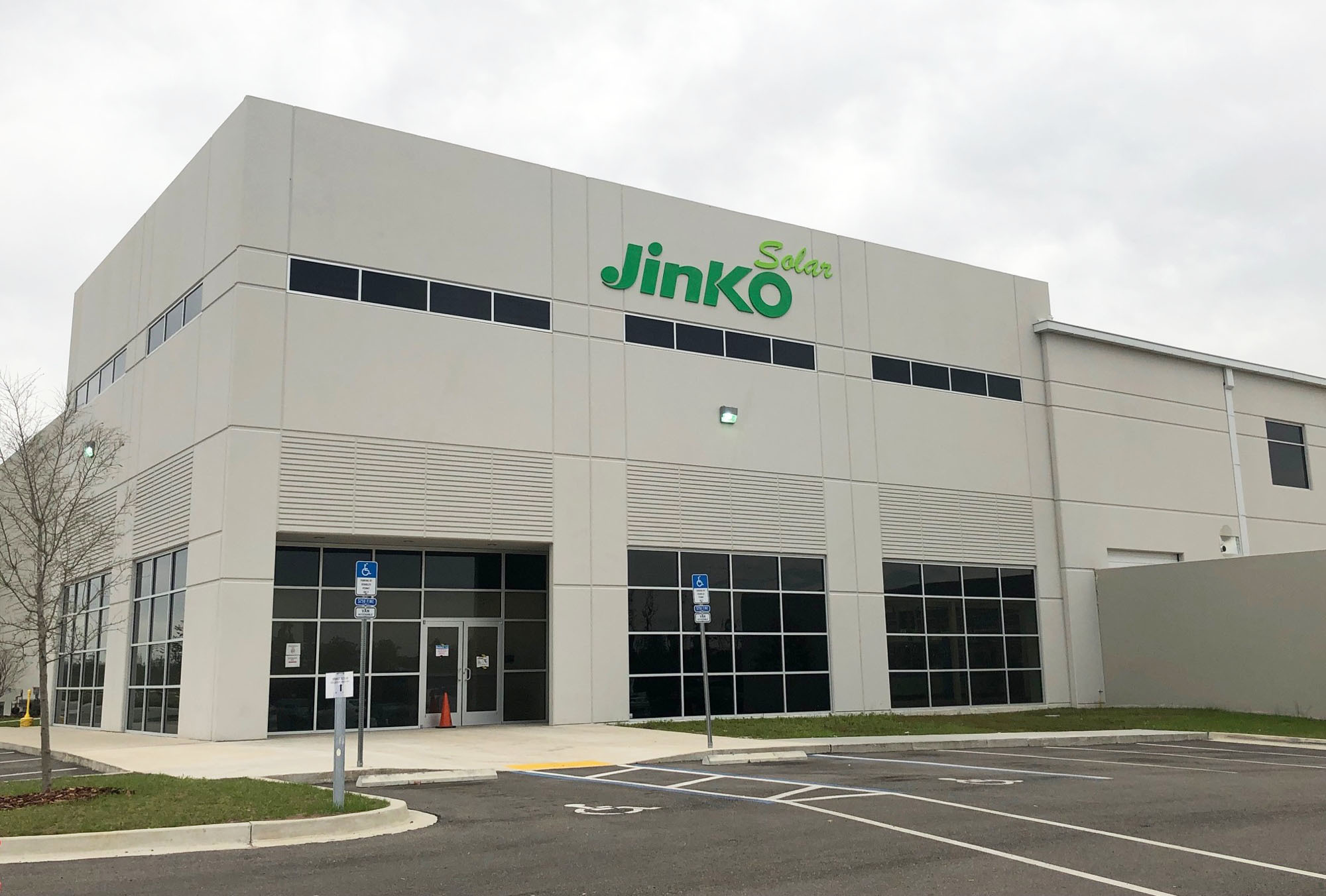 JinkoSolar and Juno Beach-based NextEra Energy Inc., the parent company of Florida Power & Light Co., announced in March 2018 that NextEra would buy about 7 million solar panels from JinkoSolar over four years. 
JinkoSolar also works on residential production.
Favo said the technology for photovoltaic modules is more than 50 years old.
JinkoSolar was established in 2006. It now employs about 15,000 employees among nine production facilities worldwide.
It distributes products to utility, commercial and residential customers in 160 countries.
"We're now capable of doing 70 gigawatts globally, 12 gigawatts in the U.S.," Favo said.
Jacksonville's plant has potential to grow.
"Now here's our reality. We're 400 megawatts, so we're just a startup. ... We're the seed that's going to be a giant tree 30 years from now."
JinkoSolar says that in the U.S., it has warehouses in Long Beach and Torrance, California; Haslet, Texas; Port Elizabeth, New Jersey; and Hampton, Virginia.
It operates a business team in San Francisco, a nationwide sales team and the Jacksonville manufacturing plant.
JinkoSolar Holding Co. Ltd. was listed on the New York Stock Exchange in 2010 and reached an agreement with DuPont in 2015 to work together on solar-generated electricity. That can lead to more investment.
Favo said that as post-startup, the plant is working on sustainability practices, including its waste stream. That includes recycling and re-sourcing the cardboard and pallets that come into the plant.
Favo said employee development is important.
"Because of the competitive nature of the current marketplace, we are always hiring," he said. 
"I am very optimistic that over the next couple decades we will grow the size of the operation and will be in a continuous hiring and training process."
Favo said JinkoSolar uses robotics. "I'm looking for tech-savvy operators," he said.
With the labor shortage, "we're competing with everybody here."
Favo said JinkoSolar's workforce is international, including working with refugee services. He said three Afghanistan natives work on the night shift.
Favo said that having led the U.S. Gypsum plant in Jacksonville, he has experience with the Jacksonville workforce.
"There's a lot of talent here," he said. 
He said Jacksonville leadership "has done an excellent job of creating a technology corridor here."
"We are not alone in being a newer company in the area with robotics and high-tech processes," he said.
Favo said he met with Florida State College at Jacksonville and intended to work as well with Duval County Public Schools.
  "We're looking to find that talent that wants to develop themselves inside a growing company and grow with it," he said.
"So far, we've had pretty good luck."