Dream Finders Homes Inc. said in a Securities and Exchange Commission filing Oct. 6 that Chief Financial Officer Rick Moyer resigned to pursue other unspecified opportunities.
The Jacksonville-based homebuilder also completed a major acquisition that will expand its business in Texas.
Moyer had been CFO since June 2017 and helped guide the company through its successful initial public offering in January.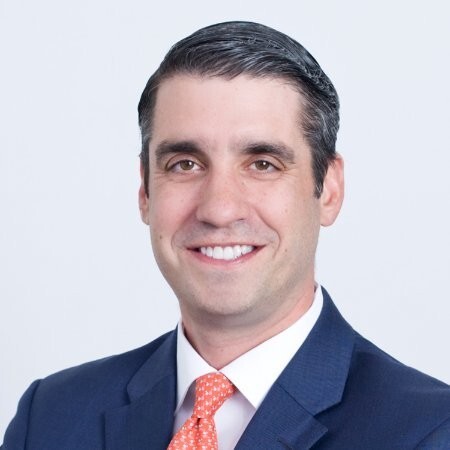 Dream Finders said Treasurer and Vice President Anabel Fernandez was appointed interim chief financial officer to replace him. Moyer will serve as an adviser to the company for 90 days to help with the transition.
Dream Finders also completed its $471 million acquisition Oct. 5 of the assets of McGuyer Homebuilders Inc., which was announced Sept. 13, and provided more details of the deal.
The company said the majority of the acquired assets are homes under construction. 
The assets include a backlog of 1,845 units that Dream Finders expects will generate more than $1 billion in revenue over the next 12 to 18 months.
Dream Finders had total revenue of $709 million in the first half of this year.
Dream Finders has been building homes in Florida, North Carolina, South Carolina, Georgia, Colorado, Virginia and Maryland, as well as Austin, Texas. The McGuyer deal adds the Houston, Dallas and San Antonio markets.
McGuyer, which does business under the name Coventry Homes, has more than 100 active communities and targets move-up homebuyers with price points from the mid-$300,000s to more than $700,000, Dream Finders said.
The average price of homes closed by Dream Finders has been about $360,000 in each of the past three years.
Dream Finders will continue to operate the acquired business under the Coventry brand with McGuyer's employees.
"We believe we can provide capital and efficiencies to help the current team grow well beyond its 2,000 homes produced annually," Dream Finders CEO Patrick Zalupski said in a news release.
"We also believe we structured the deal in a highly accretive way for DFH shareholders, allowing us to maintain our asset-light business model and generate industry-leading returns on shareholder capital."
Patriot CFO adds COO duties
Patriot Transportation Holding Inc. said in an SEC filing Oct. 8 that Vice President and Chief Financial Officer Matthew McNulty was appointed to the additional role of chief operating officer.
He also will continue to serve as CFO of the Jacksonville-based trucking company.
McNulty, 47, joined Florida Rock Industries Inc., the Jacksonville-based company that spun off Patriot, in 2003. 
He joined Patriot when Vulcan Materials bought Florida Rock in 2007 and became CFO in 2017.
Revalize expands into Europe
Jacksonville-based Revalize announced Oct. 5 it acquired Sofon, a Netherlands-based provider of guided selling and configure, price, quote software.
AutoQuotes LLC and private equity firm TA Associates formed Revalize, which provides software for manufacturers, in June.
It expanded with four U.S. acquisitions announced in September. The addition of Sofon extends the company into Europe.
Terms of the deal were not announced.
NuStar Energy sells Jacksonville terminal to Sunoco
NuStar Energy L.P. said Oct. 8 it sold eight Eastern U.S. petroleum terminals, including one in Jacksonville, to Sunoco LP for $250 million.
"While these terminals are solid assets with great operations and employees, these facilities are no longer synergistic with NuStar's core assets," NuStar CEO Brad Barron said in a news release. 
"Sunoco LP has assets in NY Harbor and in the Southeast U.S. that should provide key synergistic opportunities to build on the success of these facilities."
San Antonio-based NuStar said it will use the proceeds from the sale to pay off debt.
Sunoco is headquartered in Dallas.
Dynamic Dental Solutions sold
National Dentex Labs said  Oct. 5 it acquired Jacksonville-based Dynamic Dental Solutions, which specializes in implant restorations.
Palm Beach Gardens-based National Dentex Labs provides dental prosthetics and restorative dentistry products through more than 60 U.S. labs.
The company said Dynamic Dental Solutions, which employs more than 50 people, will continue to operate under its current name.
Terms of the deal were not disclosed.
Dick's Wings owner increases revenue
While the COVID-19 pandemic had a negative impact on business, the owner of the Dick's Wings and Grill chain had a big increase in revenue last year because of an acquisition completed before the pandemic.
ARC Group Inc. said in an SEC filing Oct. 6 that revenue jumped from $29.1 million in 2019 to $53.3 million in 2020, helped by a full year of sales from WingHouse Bar & Grill, which was acquired in October 2019.
Orange Park-based ARC Group's business consists of 19 Dick's Wings, 20 WingHouse and four Fat Patty's restaurants.
The company permanently closed four WingHouse restaurants and one Dick's Wings location last year.
Despite the increase in revenue, ARC Group had a net loss of $10.5 million in 2020.