Sugar Factory American Brasserie is in permitting review to take over the closed Brio Tuscan Grille in The Markets at Town Center at an estimated renovation cost of $2.5 million.
Las Vegas-based Sugar Factory, known for couture lollipops, celebrity sightings and tropical cocktails up to almost $40, said in April it projected a January opening for the 4910 Big Island Drive restaurant. 
It said the 11,444-square-foot property has capacity for 312 seats, comprising 175 inside, 22 at the bar and 115 on the patio. 
The pending permit covers renovations of 8,535 square feet of space.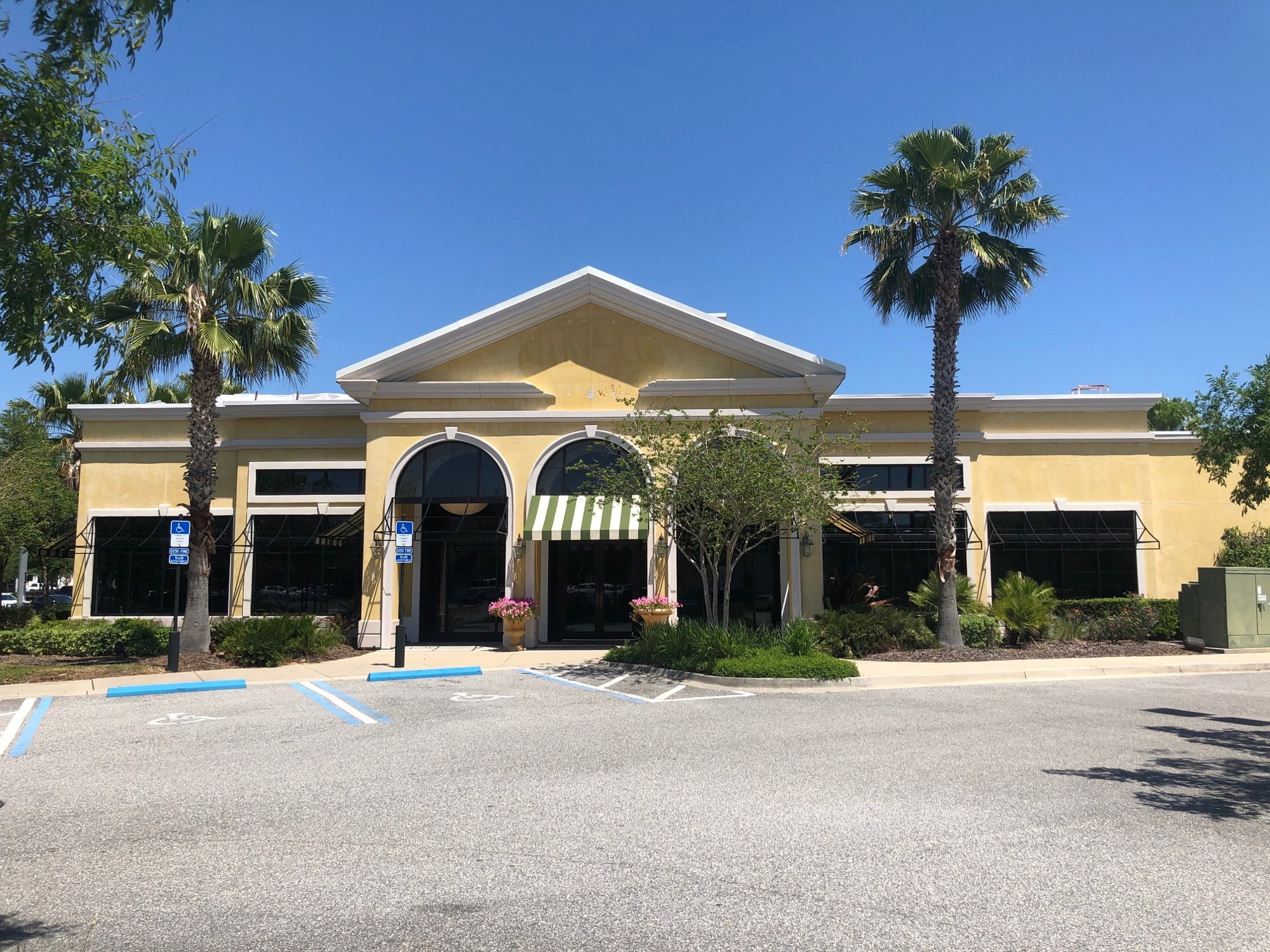 It offers an Instagram feature cafe in the front; indoor-outdoor dining and a bar with operable doors to a large outdoor patio with a trellis and lighting; and a large video wall. There will be a flower and candy wall.
Plans show the entrance will open to the dining area, with a retail store to the former private dining to the left and the Candy Heart Lounge to the right.
As with Brio, there are outdoor dining and lounge areas. The bar remains a central feature in the back part of the property.
"I think it will be super successful," said Kelly Pulignano, vice president of The Shopping Center Group, in April.
She and The Shopping Center Group partner and Senior Vice President Stephanie McCullough represented the landlord, Hines, in the lease deal.
They said in April they had been talking with Sugar Factory since the fall. 
They referred questions about the opening date and investment to Black Star Hospitality Group, whose concepts include Sugar Factory.
Black Star is responding to emailed questions.
The restaurant was built in 2012 for lease to Brio, which closed in January 2020, before the March 2020 pandemic shutdowns.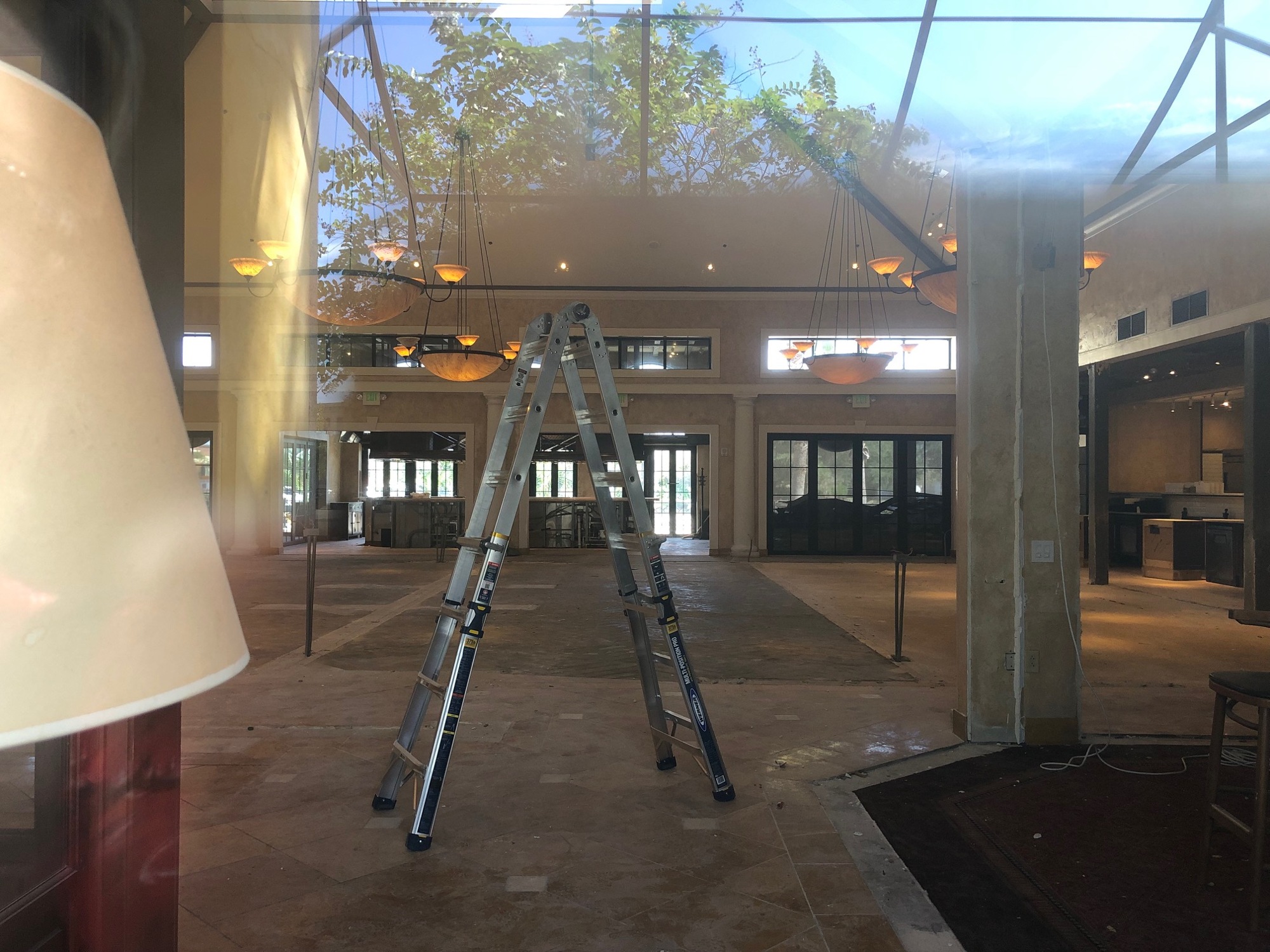 The parent company of Brio Italian Mediterranean and Bravo Fresh Italian chains filed for Chapter 11 bankruptcy protection in April 2020.
No contractor is listed for the renovation. Codes-ABC Inc. of Orange Park is handling code compliance.
GTM Architects of Bethesda, Maryland, is the architect. It has designed several Sugar Factory restaurants.
The owner is shown as Sugar Factory Jacksonville 88 LLC of Las Vegas. It is part of Black Star Hospitality Group.
The sugarfactory.com website lists 24 U.S. locations, with four of those "coming soon," and several internationally.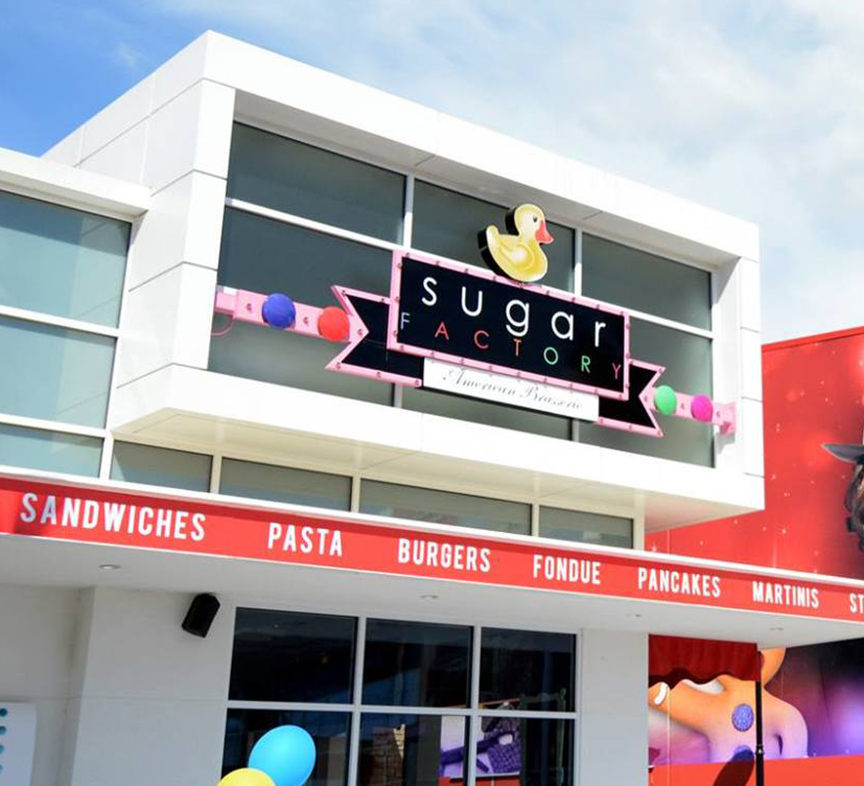 Its three open Florida locations are in Miami; at ICON Park in Orlando; and the Tampa Seminole Hard Rock Hotel & Casino.
It shows a Dec. 10 grand opening in Aventura north of Miami.
Bayside and Espanola in Miami are coming soon. Jacksonville is not listed.
Sugar Factory also plans grand openings Nov. 5 in Dallas and Dec. 1 in Philadelphia.
Michael Stern with EDGE Realty Partners in Dallas and Daniel Solomon with Katz & Associates in Miami-Fort Lauderdale represented Sugar Factory in the Jacksonville lease, according to McCullough and Pulignano.
Black Star Hospitality Group says it oversees more than $100 million in revenue and investment through current and future venues, including Sugar Factory.
The blackstarhg.com site says it has a more than 15-city exclusive deal with Sugar Factory that will be announced. 
The Dallas Morning News reported April 8 the chain would open its first Texas location in Uptown Dallas in a former Ruth's Chris Steak House.
Sugar Factory's LinkedIn site says the company made confections part of the popular culture and turned its Couture Pops into a designer accessory, with stars such as Britney Spears, Drake, Kim Kardashian, Eva Longoria and others photographed with the sparkly lollipops.
As an example of how Sugar Factory operates, the Sugar Factory Tampa at the Seminole Hard Rock Hotel & Casino opens at 11 a.m. daily and closes at 11 p.m. weekdays and 1 a.m. weekends.
The 120-seat full-service restaurant features the brand's signature confectionery with a 4,000-square-foot, floor-to-ceiling candy wall with more than 500 types of candy, including bulk and novelty items and its "world-famous Couture Pops."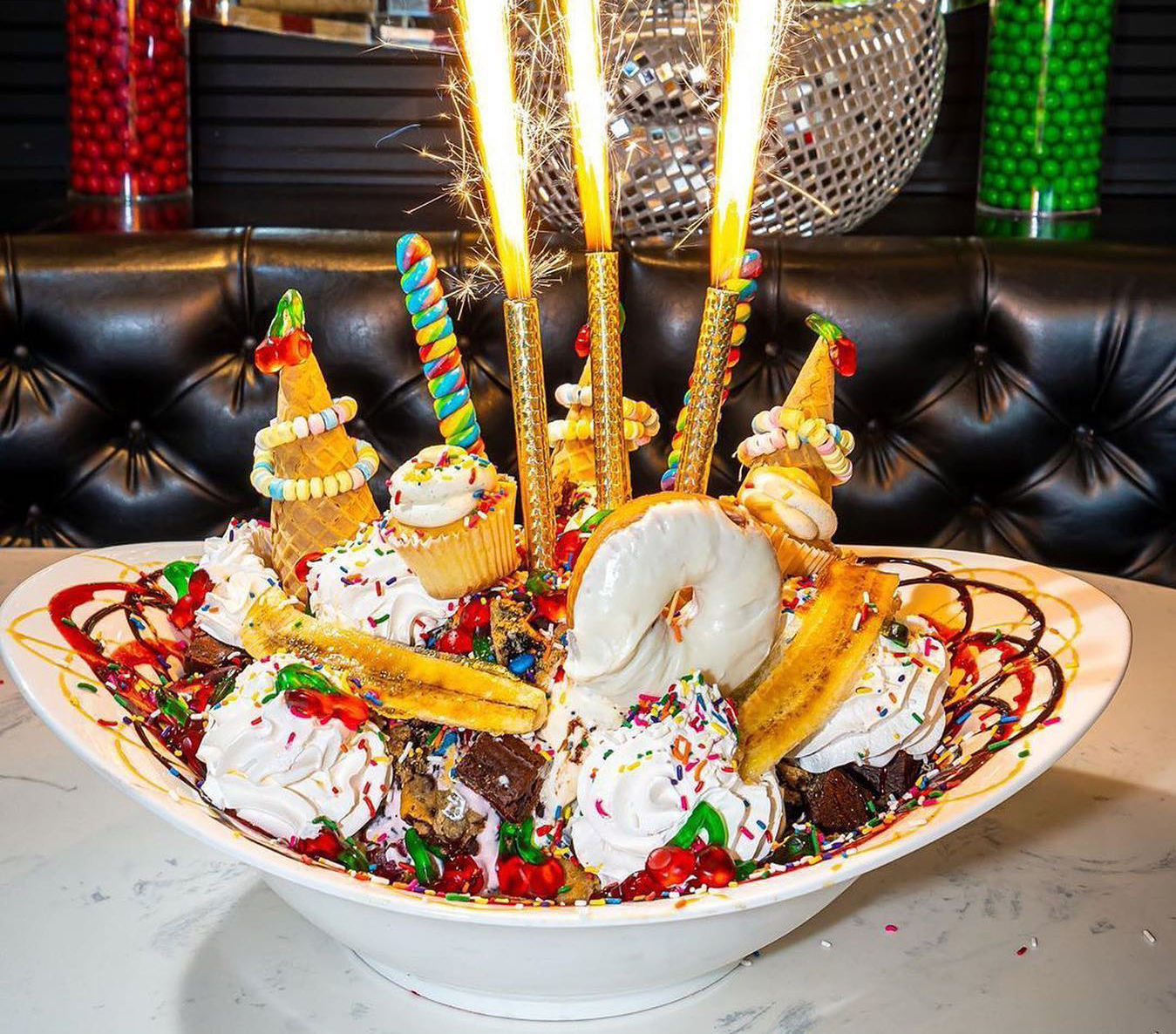 Sugar Factory also offers coffees, hot chocolate, frozen hot chocolate, specialty rainbow doughnuts and pastries in addition to homemade gelato and ice cream.
The online menu for the Tampa location shows appetizers, soups and sides, sandwiches, burgers, pasta, pancakes and waffles and grilled entrees.
Prices include a $14 grilled cheese, $14 Caesar salad, $18 club sandwich, $18 signature burger, $28 chicken and waffles, $36 pan-roasted salmon and a $48 filet.
There also are milkshakes that start at $12, sundaes and other desserts.
The "World Famous Sugar Factory King Kong Sundae" is $99 and serves 12.
An extensive specialty cocktail menu online includes $36 drinks, such as a Virginia strawberry lemonade, raspberry watermelon mojito and a lollipop passion, and others including a $17 coconut chocolate bar and a $15 Grape Crush.
Sugar Factory hosts parties, weddings and other events, as well.
In 2017, GTM Architects said it completed some design work with Sugar Factory American Brasserie at six new locations across the U.S., including its largest restaurant in Las Vegas.
It said that at 17,700 square feet on two levels, the Las Vegas location includes a full-service restaurant and retail destination as well as a "luxurious Chocolate Lounge on the upper level."
It has an indoor dining room plus two outdoor patios on both levels, a 14-seat mini-carousel leading to a private gazebo, a full-service café, a bulk candy selection in the confectionery shop and an upscale Chocolate Lounge spanning more than 3,000 square feet, GTM said.
The Hospitality Design interior design site said that all of the GTM-designed locations feature the Sugar Factory's signature black, white, and red palette as well as crystal chandeliers, marble accents, plush booths, VIP areas, and private event spaces.