Other than the new name, nothing really changed when Redwire Corp. began trading Sept. 3 under that moniker.
Still, the stock jumped higher on its first trading day as Redwire.
Jacksonville-based space technology company Redwire agreed in March to merge with Genesis Park Acquisition Corp., a special purpose acquisition company formed to find a merger target.
Investors have known for weeks the merger was targeted for a Sept. 2 completion and publicly traded Genesis Park would change its name to Redwire.
Genesis Park's proxy statement filed two months ago reported Redwire's first-quarter revenue was $31.7 million, but the company has not updated the financial data with second-quarter results.
Genesis Park's stock closed at $9.87 on March 24 before announcing the merger and the stock reached a high of $11.15 on March 29, but it mostly traded in the $10s as the companies worked to complete the merger.
When it was completed, Redwire said the transaction valued the company at $640 million.
The proxy statement said the company would have about 60 million outstanding shares after the merger, so a value of about $10 seems right.
After closing at $10.50 Sept. 2, the stock rose as much as $2.46 to a new high of $12.96 the next day as the name changed.
Redwire trades on the New York Stock Exchange under the ticker "RDW."
Dick's Wings owner filed delayed report
ARC Group Inc., owner of the Dick's Wings and Grill restaurant chain, filed its delayed annual report last week – for 2019.
The Orange Park-based company, which also owns the WingHouse Bar & Grill and Fat Patty's chains, still hasn't filed its 2020 report.
The company tripled its revenue to $29.1 million in 2019 because of the acquisition of Fat Patty's in 2018 and WingHouse in 2019.
However, ARC Group had a net loss of $2.6 million for the year.
The 2019 report did say ARC Group was impacted in 2020 by the COVID-19 pandemic and permanently closed some Dick's Wings and WingHouse locations last year.
ARC Group said as of the date of its 2019 report, there were 16 franchised and three company-owned Dick's Wings restaurants in operation.
WingHouse has 20 restaurants and Fat Patty's has four.
The report expressed optimism about the company's results going forward.
"We expect to begin generating net income during the next 12 months as we generate increasing revenue from operations through our new and existing company-owned and franchised restaurants," it said.
New FIS director resigns over conflict
The newest board member of Fidelity National Information Services Inc., known as FIS, was forced to resign last week over an unspecified conflict of interest.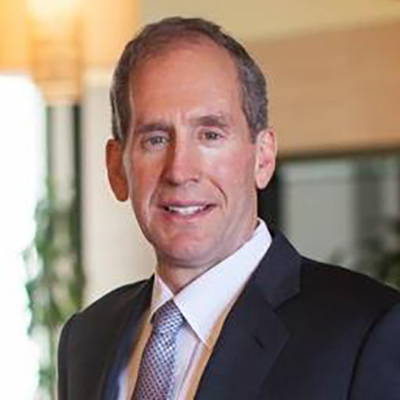 The Jacksonville-based financial technology firm said in a Securities and Exchange Commission filing that Mark Hawkins, who joined the board in June, has a conflict over his membership on the board of another company that cannot be remedied.
Hawkins was named to the FIS board of directors in June. He is president emeritus of Salesforce.com, which provides cloud computing solutions.
FIS said when Hawkins was appointed he also serves on the boards of SecureWorks Corp., a provider of cybersecurity solutions; Toast Inc., a cloud-based restaurant software company; and Plex Systems Inc., a provider of cloud-delivered smart manufacturing solutions.
Azimuth raises $5.3 million in capital
Jacksonville-based Azimuth GRC Inc. said in an SEC filing last week it sold $5.3 million in equity and intends to raise $1 million more in capital.
The filing followed an announcement by Azimuth that San Francisco-based venture capital firm Mosaik Partners led a round of new financing for the company, without disclosing the amount.
Azimuth, founded in 2017, provides regulatory compliance technology for financial institutions.
Revalize expands with 4 acquisitions
Revalize, which provides software for manufacturers, announced last week it is expanding with four acquisitions.
Revalize was formed in June by AutoQuotes LLC and private equity firm TA Associates, who said the company would be based in Jacksonville and create 100 jobs.
The company said it acquired Attainia Holdings Inc., which provides technology for medical equipment companies; BCA Technologies Inc., which offers technology for manufacturers; LeadMethod Inc., which offers technology for distribution; and MicroD LLC, which provides technology for home furnishing manufacturers.
Terms of the deals were not announced.
LFTD expanding with California-based company
LFTD Partners Inc. announced an agreement last week to buy California-based Fresh Farms E-Liquid LLC, a company that says it produces alternatives to traditional tobacco products.
LFTD, formerly known as Acquired Sales Corp., moved its headquarters to Jacksonville in January but has no operating businesses in the area.
The company focuses on acquisitions of companies that make cannabinoid and vape products.
The company agreed to pay $14.2 million in cash and stock valued at $31.5 million to buy Fresh Farms.
The deal is subject to a number of conditions, including a capital raise by LFTD.