Almost six months after going public, Redwire Corp. released its first earnings report March 31.
Unfortunately for the Jacksonville-based space technology company, Redwire disappointed investors with revenue forecasts below its initial projections.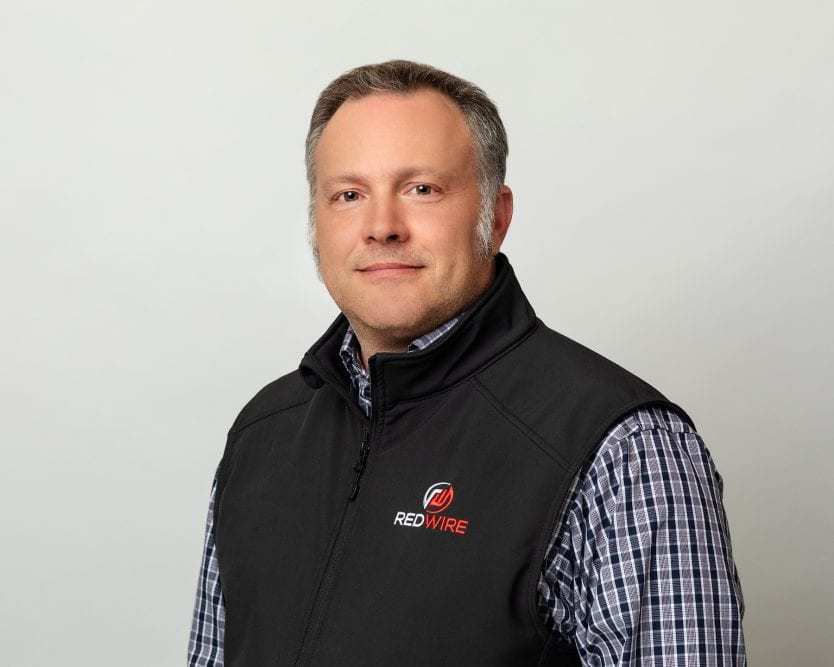 Redwire is the product of eight companies merged and acquired over the past two years. Those businesses produced combined revenue of $149.3 million last year, up from $127 million in 2020.
The company said in its earnings report it expects revenue to grow to $165 million to $195 million this year.
However, that's lower than the projections made by the company a year ago when it agreed to go public by merging with a publicly traded special purpose acquisition company.
At that time, Redwire projected revenue of $163 million in 2021 and $237 million in 2022.
The company already had said Feb. 3 that its year-end report would show revenue of $146 million to $151 million for 2021, so the actual data was no surprise. But the March 31 report was the first time it said 2022 revenue would be lower than anticipated.
During Redwire's conference call to discuss earnings, CEO Peter Cannito said the company faced "headwinds" including the federal budget and the coronavirus pandemic.
He also said "one of the setbacks in 2021 was, I think, the entire industry was surprised by NASA's single award on the human landing system to SpaceX."
NASA awarded SpaceX a $2.89 billion contract to develop a lunar landing vehicle to carry two astronauts to the surface of the moon.
Cannito said Redwire was working with multiple companies that were seeking a part of that contract.
"That represented some additional growth in our pipeline for 2021 that would have led to additional follow-up growth in 2022," he said.
Redwire completed its merger and became public in September but its first earnings report, scheduled for November, was postponed because of an accounting issue at one of its subsidiaries.
The company said it has completed its investigation of the issue and found "internal control deficiencies" in its accounting, but it had no impact on its financial statements.
Redwire's stock has been impacted by the delayed earnings reports. It closed at $12.96 on its first day of trading in September and reached a high of $16.98 in October, but it began falling in November after delaying the first report.
The stock fell $2.43 to $6.05 on April 1 after its disappointing revenue forecast.
Despite its early hiccups as a public company, Cannito expressed optimism about the company's long-term outlook in a growing industry.
"Redwire is uniquely positioned in the space market as a key mission enabler and pure play space company with scale," he said.
Duos Technologies expects 2022 improvement
Another Jacksonville-based company that has scaled back revenue projections the last two years, Duos Technologies Group Inc., expects improved results in 2022.
Duos, which provides technology focused on the railroad industry, reported March 30 that 2021 revenue increased 3% to $8.26 million and reiterated its forecast of $16.5 million to $18 million in revenue this year.
The company was targeting $18 million in 2021 revenue at the beginning of last year, but its business has been impacted by the pandemic and by supply chain and inflation issues affecting all companies.
"I'm not saying everything to turn this business around is done," CEO Chuck Ferry said in the company's conference call, according to a transcript posted by Duos.
"There's still a ton of work to be done, and there are risks, but it is great to be able to discuss the good progress that we have made thus far," he said.
Part of its progress was moving into a new headquarters building at 7660 Centurion Parkway in Deerwood Park South.
"This move took us from two disparate locations to one building, where we are now able to better collaborate face-to-face as one team and under one roof," Ferry said.
"This new larger facility also offers improved spaces for manufacturing, engineering and testing. In addition to creating a more collaborative working environment, the facility has sufficient space for the company's anticipated expansion over the next 12 months," he said.
Ferry said Duos has 68 full-time employees and is targeting 74 or 75 employees this year.
LFTD headquarters depends on CEO
LFTD Partners Inc. does not have any Jacksonville operations but last year moved its headquarters address to the Jacksonville home of CEO Gerard Jacobs.
In its 2021 annual report filed with the Securities and Exchange Commission, the company acknowledged the headquarters is not permanent.
"The future location of LFTD Partners' corporate office will depend upon a number of factors including where our CEO is living at the time," it said.
LFTD's main business is a Kenosha, Wisconsin, company called Lifted Made, which makes "cannabis and psychedelics-lifestyle and consumer packaged goods," according to a March 31 news release.
The company called off two planned acquisitions last year but Lifted Made had strong growth on its own.
LFTD reported revenue rose from $5.3 million in 2020 to $31.7 million last year, with net income of $5.8 million.
"Fueled by the momentum of 2021, we expect Q1 2022 to be another record quarter based upon our outstanding sales so far this year, and barring any regulatory setbacks, we expect our 2022 revenue will reach or exceed $75 million," LFTD Chief Operating Officer and Lifted Made founder Nicholas Warrender said in the release.
"Notably, this 2022 sales projection does not assume any revenue from a groundbreaking new federally compliant psychedelic product that we expect to launch this year that will contain zero cannabinoids and further diversify our portfolio of products," he said.
VyStar again extends credit union deal deadline
For the third time, Jacksonville-based VyStar Credit Union and Heritage Southeast Bancorporation Inc. extended the deadline to complete their merger as they await regulatory approvals.
VyStar agreed to buy the Jonesboro, Georgia-based bank March 31, 2021, and had hoped to complete the deal by the end of the year.
However, with the banking industry increasing opposition to credit union buyouts of commercial banks, state and federal regulatory agencies have not made a ruling on VyStar's application.
VyStar and Heritage agreed in October to extend the deadline for completing the deal from Dec. 31 to Feb. 28. After not hearing from the regulators, they extended the deal to March 31.
On March 31, one year after the original agreement, they extended the deadline again to June 30.
They also agreed to allow either party to terminate the deal if "certain regulatory hurdles are not cleared by April 30," the companies said in a news release.
The acquisition would be the second purchase of a commercial bank by VyStar, following its August 2019 acquisition of Perry-based Citizens State Bank.
Publix declares 5-for-1 stock split
Publix Super Markets Inc. declared a 5-for-1 split on its common stock, which is made available for sale only to employees.
The Lakeland-based supermarket's stock is not publicly traded and its price is determined by an appraisal five times a year.
Publix declared the split April 1. The most recent appraisal priced the stock at $68.80, so the price will be adjusted to $13.76 when the split takes effect at the close of business April 14. 
Publix also announced a quarterly dividend of 9 cents a share on the stock after the split, which represents an increase from its pre-split dividend of 37 cents for the last three quarters of 2021.
The company's annual report said Publix had about 214,000 stockholders, which includes current and retired employees. The company had 232,000 total employees at the end of 2021.
Analyst rates Dun & Bradstreet at 'hold'
Deutsche Bank analyst Faiza Alwy initiated coverage of Jacksonville-based Dun & Bradstreet Holdings Inc. at "hold," saying in a research report she sees "limited appetite for a turnaround story in information services."
Alwy said she would "look to get more constructive as evidence emerges that the company's many initiatives are bearing fruit in the form of an acceleration in organic growth to near peer average."
Alwy set a $20 price target for the stock, which was trading at $16.91 at the time of her March 29 report.
"To the extent the market more consistently starts to favor 'value' vs. 'growth' names, and if the macro environment deteriorates further, we could see DNB outperform, acknowledging (a) high level of subscription revenues and the company's proprietary/contributory data," she said.
Separately, Dun & Bradstreet said it is divesting its business-to-consumer marketing solutions business in Germany. The company, which reported $2.2 billion in 2021 revenue, said that business generated only about $7 million in revenue last year.
Terms of the deal were not announced.
ParkerVision reports no fourth-quarter revenue
After recording its first revenue in two years in the third quarter, ParkerVision Inc. reported no additional revenue in the fourth quarter of 2021.
The Jacksonville-based wireless technology company has no products on the market and is focused on several patent infringement lawsuits against telecommunications manufacturers.
It recorded $144,000 in third-quarter revenue after reaching patent licensing and settlement agreements with Buffalo Inc. and Zyxel Communications Corp. 
ParkerVision had a net loss of $12.3 million in 2021, the company said March 29.
FRP adds two directors to board
FRP Holdings Inc. said in an SEC filing it added two executives with Jacksonville ties to its board of directors.
Nicole Thomas, hospital president of Baptist Medical Center Jacksonville, and John Surface, CEO of Covius Services and a former officer at Jacksonville-based EverBank Financial Corp., joined the board April 1.
The appointments increase the size of the board to eight directors for the Jacksonville-based commercial real estate development company.