By Mark Basch and Karen Brune Mathis | Staff Writers
 Ponte Vedra-based Treace Medical Concepts Inc. is moving its headquarters within Nocatee into the Park Place One building.
Nocatee straddles southern Duval and northern St. Johns counties.
Tenant Contractors Inc. is building out the fourth floor of the building at 100 Palmetto Park Place at a cost of $2 million, according to a permit issued March 29 by the Jacksonville Building Inspection Division.
The space is 30,260 square feet on the top floor of the 125,000-square-foot building.
Treace's annual report said it occupies 23,060 square feet for its headquarters office at 203 Fort Wade Road, which is in the Fort Wade Road Office Park in Nocatee, under a lease that expires in August 2026.
The report said Feb. 9 that Treace entered into a 10-year triple-net lease agreement for a new 125,562-square-foot headquarters building in Ponte Vedra.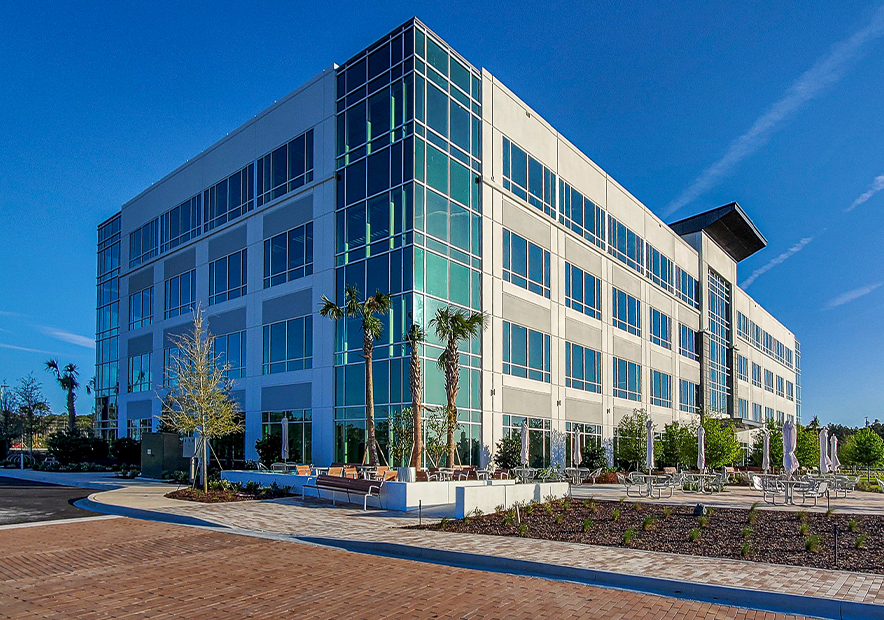 The annual report said it will move into the new building in phases and occupy the full building by the second anniversary of the lease's commencement.
The report gave no other details on the location.
The report said that rent begins at $22.60 per square foot and increases each year to $27 for the last 12 months of the lease.
Treace had 248 full-time employees at the end of 2021, according to the report. 
While both buildings are in Nocatee, Park Place One is in Duval County and Fort Wade is in St. Johns County.
Treace, which went public with an initial offering of 11.25 million shares of stock at $17 each in April 2021, produces a surgical treatment for bunions called Lapiplasty.
The company reported revenue of $94 million in 2021 and projects revenue of $125 million to $130 million this year.
Treace said it had a 3.8% market share of bunion surgery procedures in 2021, giving it plenty of room for growth.
The company doesn't have a manufacturing facility, relying on third-party manufacturers "to ensure low cost production while maintaining a capital efficient business model," the annual report said.
VanTrust Real Estate developed Park Place One at Nocatee as part of a 675,000-square-foot Class A office park and build-to-suit opportunities.
International Management Co. is the Fort Wade Road Office Park developer.