Eight years ago, John Treace set up shop in a 100-square-foot office to develop plans for a medical products company.
After deciding to focus on surgical treatments for bunions and seeing a large potential market, in 2017 he moved Treace Medical Concepts Inc. and its 25 employees into a 9,000-square-foot office in the Nocatee development in Ponte Vedra.
Treace thought that was all the space his company would need for the foreseeable future.
"Fortunately, we were wrong," Treace said July 29 as he prepared to cut the ribbon for the company's new 125,000-square-foot headquarters building in Nocatee.
Treace Medical, which is marketing its bunion treatment to surgeons around the country, now has about 350 employees and about 125 are moving into the four-story building at Park Place One building at Nocatee.
The building includes office space as well as research and development and training facilities and advanced features such as 10 charging stations for employees who have electric vehicles.
VanTrust Real Estate developed Park Place One at Nocatee as part of a 675,000-square-foot Class A office park and build-to-suit opportunities.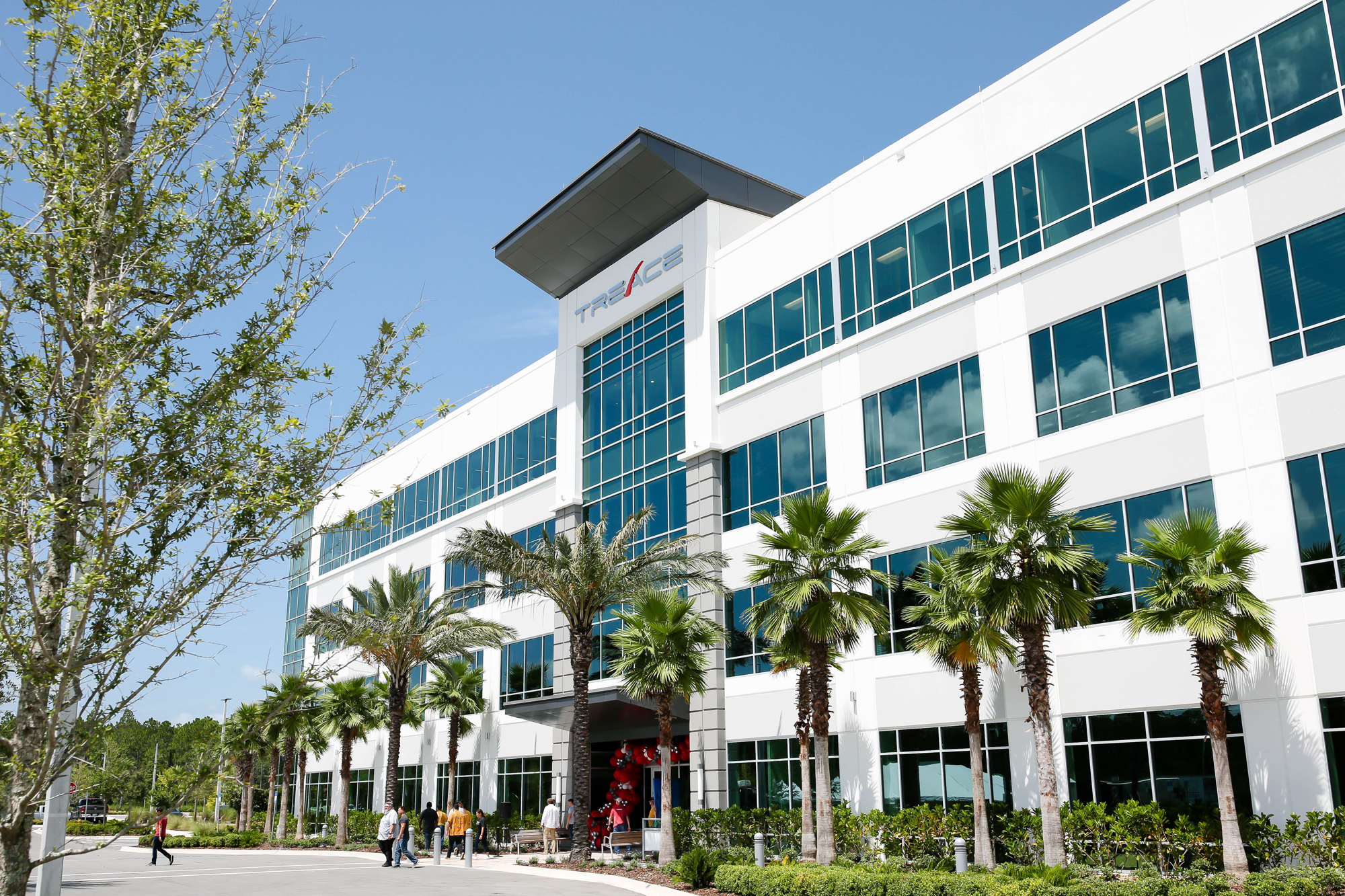 Treace drew cheers from employees at the ribbon-cutting event as he promised improved cellphone coverage, which apparently has been a problem at its nearby 23,000-square-foot office at 203 Fort Wade Road.
"The facility really fits our culture," Treace said.
Treace founded the company after leaving his role of senior vice president at medical products company Wright Medical Group Inc. to strike out on his own.
He homed in on the treatment of bunions, a condition described on medical websites as a "bony bump" that forms on the big toe.
It's a surgical specialty that was uncommon two decades ago, Treace said.
"Nobody started to focus on feet and ankles until the mid-2000s," he said.
"It's really a new industry."
Bunion surgery became common and there was a large market for it, Treace said.
"I also knew the outcomes are pretty mixed," he said. Often, the surgery did not permanently correct the problem and patients needed treatment again.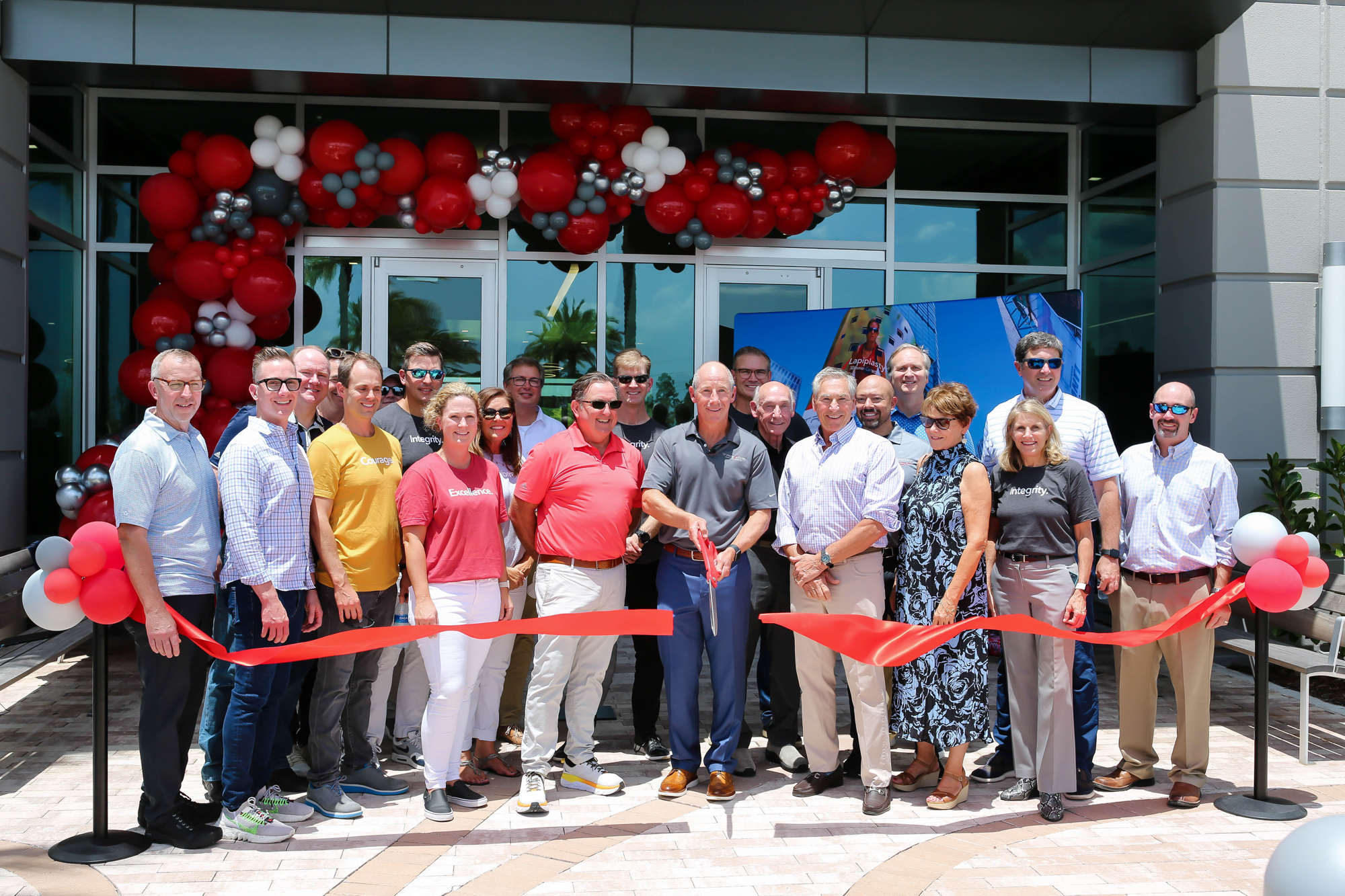 Consulting with surgeons led to a procedure the company calls Lapiplasty, which corrects the foot deformity and helps patients get back on their feet relatively quickly, Treace said.
The first Lapiplasty surgery was done in 2015.
Treace, whose family has a history of taking Jacksonville-based medical products companies public, launched an initial public offering of Treace Medical in April 2021 by selling 11.25 million shares of stock at $17 each.
Treace's uncle, James, was CEO of Jacksonville-based Xomed Surgical Products Inc., which launched an IPO in 1996.
Xomed, which made surgical products for ear, nose and throat doctors, was sold to Medtronic Inc. in 1999. That business still operates as a Jacksonville-based subsidiary of Medtronic.
James Treace is chairman of Treace Medical's board of directors. John Treace is CEO.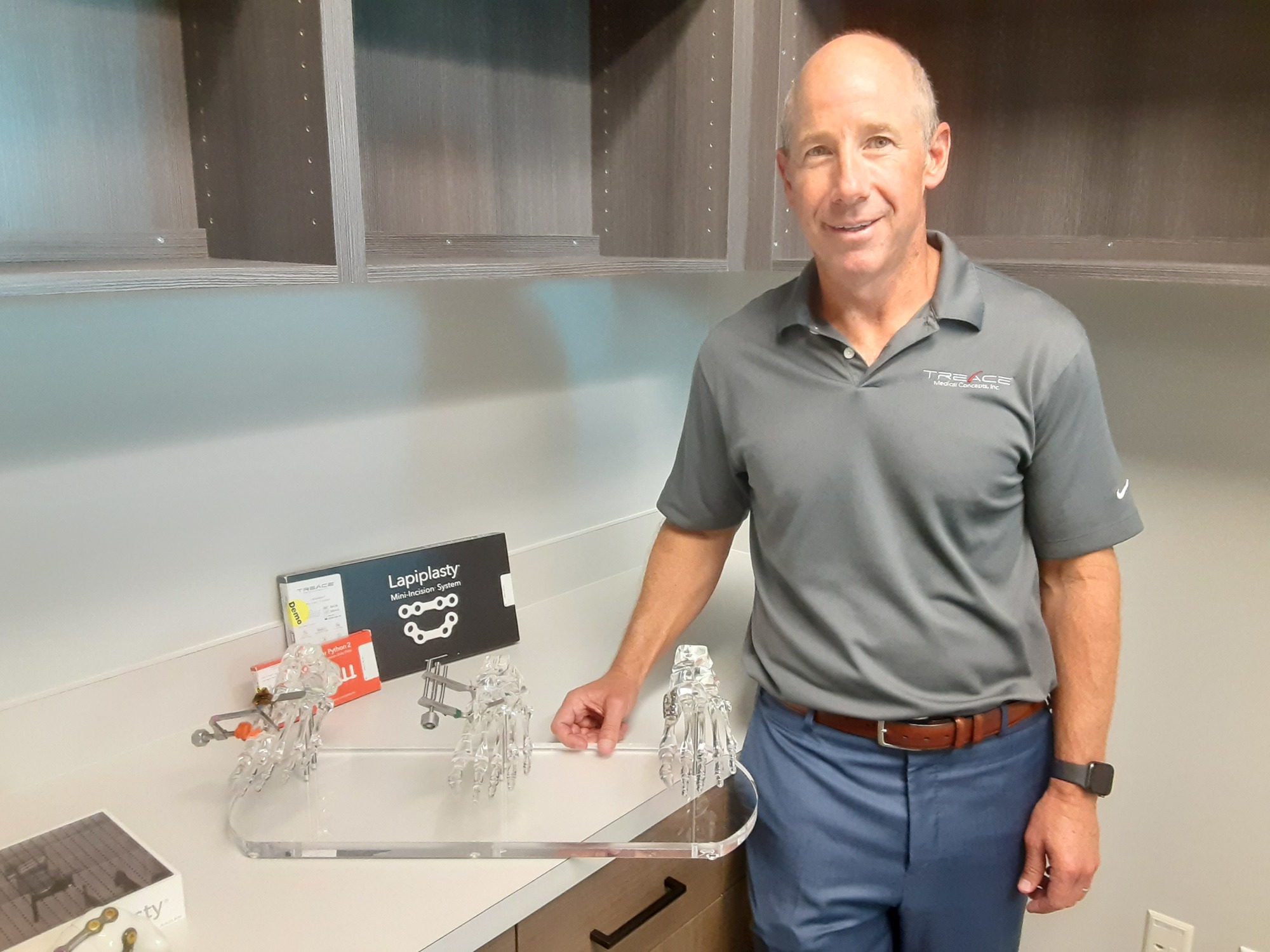 Treace Medical provides surgeons with a kit and training to perform the Lapiplasty procedure.
The company is projecting revenue to grow from $94 million in 2021 to between $128 million and $133 million this year. But that's just a fraction of the potential market.
Treace Medical says less than half of candidates undergo bunion surgery every year and the total potential market is more than $5 billion annually.
At least one analyst agrees with the company's assessment.
"Treace Medical's Lapiplasty procedure is uniquely positioned to disrupt the already established $2.5 billion surgical bunion market with further opportunity to unlock the untapped potential surgical candidates that remain on the sidelines," Morgan Stanley analyst Drew Ranieri said in a research note.
With the large potential market and what Treace says is a unique surgical treatment, he expects the company to find success focusing on bunions.
"We're only going to do this," he said.
"All we do is focus on making this better and better."