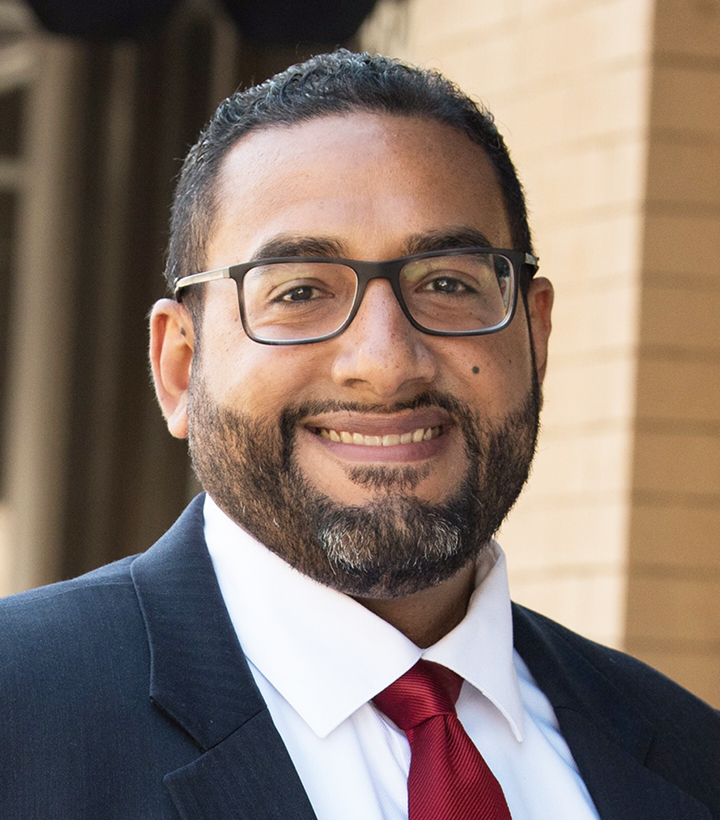 By David Thompson | JBA Board of Governors
What is effective leadership?
Through my years as an attorney, I have struggled with this question.
Many of us have heard of bosses or colleagues who yell at or berate their staff and associates. Others apply a hands-off approach with little to no guidance.
Being the son of two military parents, I grew up on military bases around plenty of leaders. I saw good leaders and heard stories of bad leaders.
Some in our profession think the degree hanging on our office wall makes us better than the staff who work for us. 
Since my time at the State Attorney's Office, I have applied the tried-and-true rule that we all learn as children: "Do unto others as you would have done unto you."
As anyone who knows me will tell you, I am an extrovert to the highest degree. I talk to my staff and get to know them on a personal level. I take them out to lunch or give them little gifts to let them know I value the work they do.
I do not do this only out of the kindness of my heart. I learned long ago that people work harder for you if they know they are appreciated. 
Another lesson I learned is when I am in court and something goes awry, it is not my paralegal's fault and it is not my legal assistant's fault, it is my fault. Whether something was improperly filed or overlooked, the buck stops with me.
When a judge asks tough questions and I know someone did not do something, I throw myself on the sword and take whatever consequences come with that.
When I get back to the office, there will be a conversation had, but I have learned that by taking the blame myself and relaying that to my staff, they know they did something wrong and it will not happen again because they know that I have their backs.
I have found that my staff tends to work harder for someone who will go to bat for them rather than throw them under the bus. 
In several jobs I have had, staff who are unable to work with other attorneys are put on my team and flourish. I do not say that to get a pat on the back, but different leadership styles will garner different results. 
During the COVID-19 pandemic, I was fortunate enough to be accepted into Leadership Jacksonville, as well as The Florida Bar Leadership Academy. 
These programs are amazing and I wholeheartedly encourage everyone to apply to them.
 They helped me hone additional leadership skills in an era where new associates, paralegals and legal assistants grew up much differently than my generation.
I talk with my peers about conversations they have with their staff and gone are the days of yelling or berating associates to get your point across. Many will simply quit and find new opportunities. 
I learned long ago that respect is earned.
When your staff respect you, they produce a better product for you. They usually even go above and beyond to make sure you look good because, let's be honest, we are only able to do what we do because of the staff we have. 
Think about the style of leadership you demonstrate and how you portray yourself to your staff. 
Think about how to garner a better relationship with them and see if your life becomes a little easier because of it.
I also find that bringing doughnuts to the office Friday morning makes everyone happy.
David Thompson is a trial attorney at Coker Law focusing on personal injury.