Trevato Development Group wants to rezone 1.15 acres to develop the Gallery at Jacksonville Beach, an office, retail and restaurant project.
The four-phase project is west of the Jacksonville Beach Pier.
The first phase has been completed with the construction of the O-Ku restaurant at 502 N. First St. and the remodeling of the Gallery office space at 177 Fourth Ave. N., which was the former J. Johnson Gallery.
The property is between First and Second streets and Fourth and Fifth Avenues, bounded by Lynch's Irish Pub, V Pizza and O-Ku.
Jacksonville Beach-based Trevato proposes about 40,000 square feet of restaurant space, 40,000 square feet for offices and about 25,000 square feet for commercial and retail uses.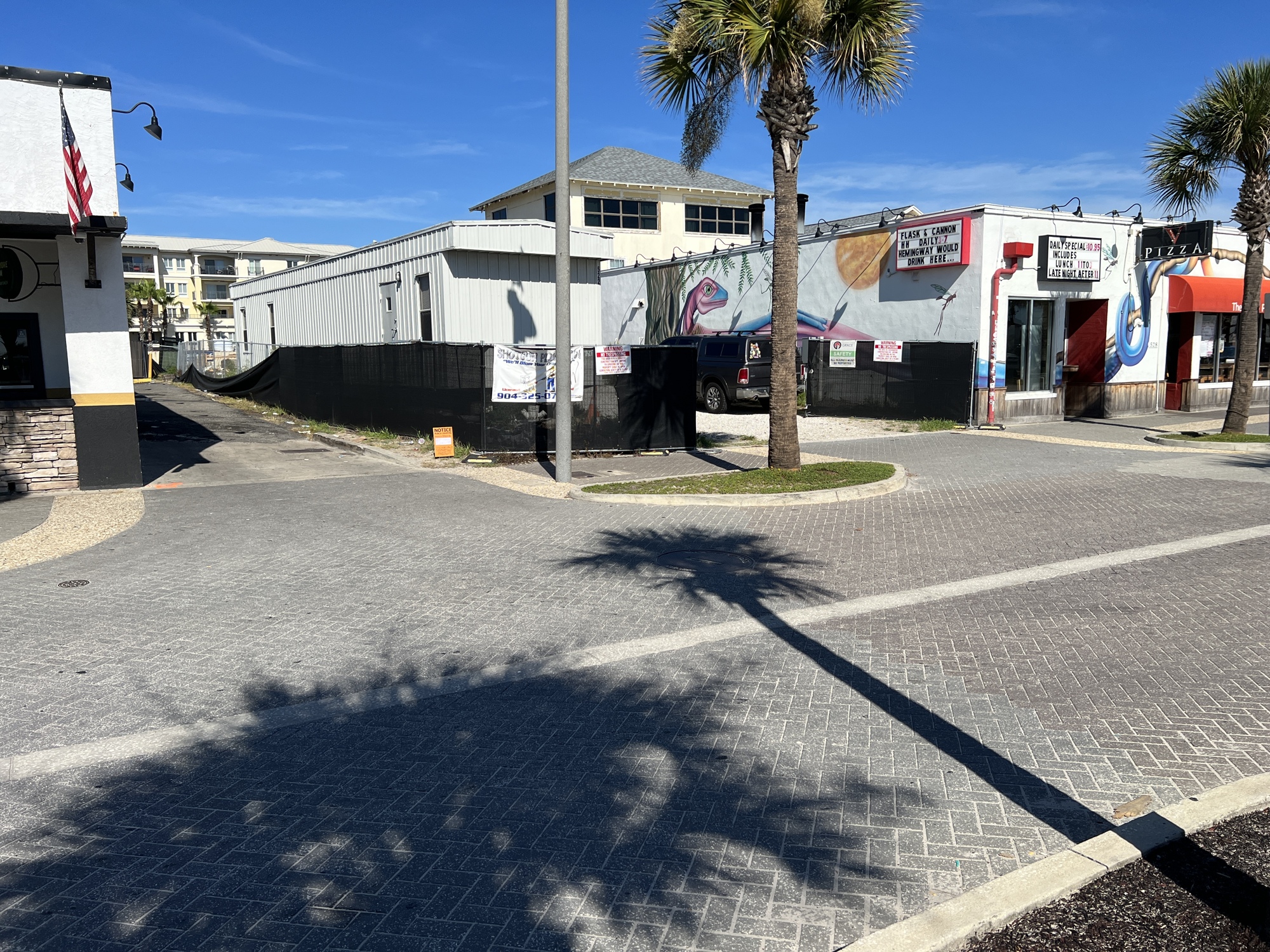 The space for the second and third phases now is an empty lot.
Trevato, through Jax Beach AF LLC, wants to change the zoning from Central Business District to Redevelopment District.
Trevato Development Group owns several properties in the Jacksonville Beach business district.
Besides the block involved in the rezoning, its properties include 704 First St., the former Dolphin Depot restaurant location near the Margaritaville Beach Hotel and Surfer the Bar and Rip Curl.
It also wants to redevelop the Adventure Landing property into apartments.
The Driver, McAfee, Hawthorne & Diebenow law firm represents Trevato in the rezoning.
Cronk Duch Architecture is the architect.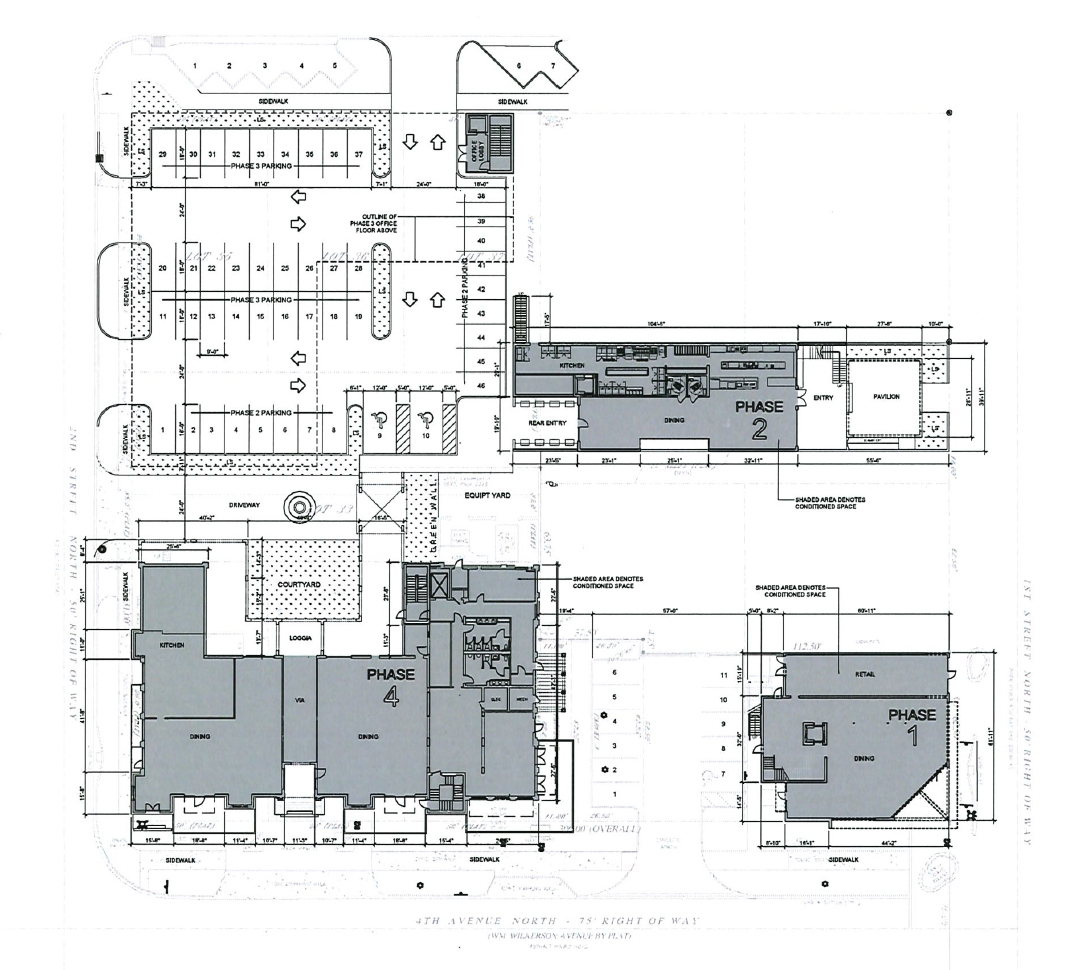 Documents seeking the rezoning say the project design will be a mix of the traditional elements of the Gallery building and the contemporary O-Ku.
The second phase will be the construction of a restaurant between Lynch's Irish Pub and V Pizza. Plans call for a parking lot on the northwest quadrant of the property.
The third phase will be office or commercial space built above the second-phase parking lot.
The fourth phase will convert the first and third floors of the Gallery to restaurant uses as well as pedestrian-friendly amenities instead of the surface parking lot that serves the Gallery.
Construction on the third and fourth phases will begin after the completion of the second phase.
The third phase would be completed in 2028 followed by the fourth phase in 2032.
The application states that the third and fourth phases "depend on, among other things, market factors not currently determined; as a result, these phases may or may not be developed depending on the outcome of such factors."
While on-site parking is part of the project, the zoning documents address the possibility of securing nearby off-site parking arrangements.
It is expected that the project will be leased to multiple tenants.