Perdue Office Interiors President Vince McCormack sold the company's longtime headquarters Downtown to an investor for $4 million.
POI Acquisition Corp., led by McCormack and based in Suite 100 at the building, sold the 5 W. Forsyth St. structure to EMSE Holdings LLC of Jacksonville.
The deed was executed Aug. 11 and recorded Aug. 12 with the Duval County Clerk of Courts.
Perdue maintains its office showroom at the building. 
Perdue has its showroom on the ground floor and offices on part of the second floor.
McCormack said Aug. 18 that Perdue is "staying put for quite some time."
He said he was not seeking a sale of the property, but market conditions are good.
"We're not sure what the real estate market will do in the future. We felt it was a good time to do it," he said.
McCormack said it was bittersweet. "We have a lot of time in that building," he said.
Duval County property records show the two-story, 19,196-square-foot building was developed in 1916. It sits on a quarter-acre at northwest Forsyth and Main streets.
McCormick paid $1.99 million for it in June 2016. He bought it from Downtown investor Chris Hionides.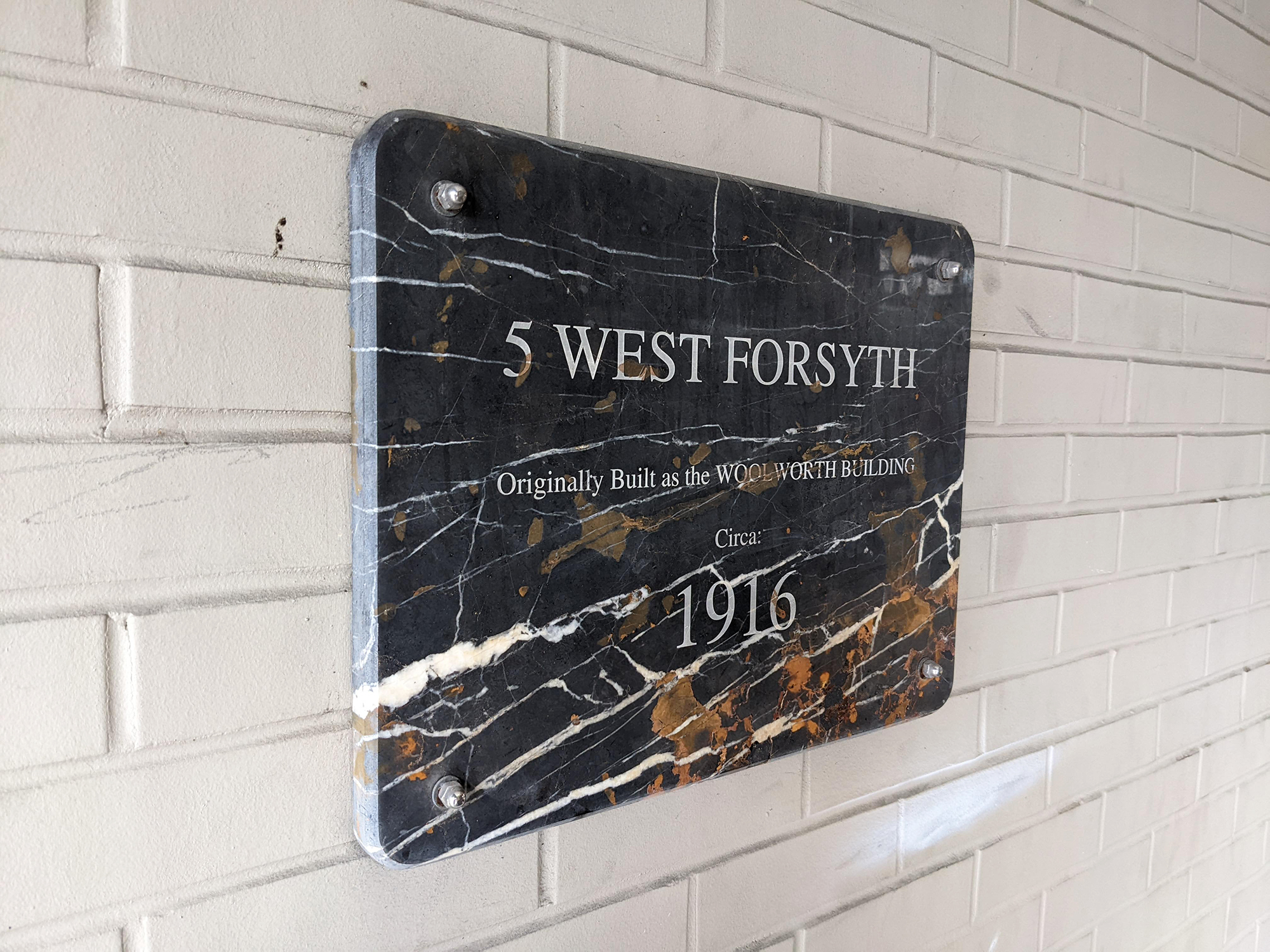 He renovated the building in 2020.
EMSE Holdings is a Delaware limited liability company with a Jacksonville address. The acquisition group is led by Christy Frazier, former owner of the Phoenix Arts District in Springfield.
Jacksonville-based Perdue, formed in 1916, merged with The Suddath Companies in 2018.
Suddath, also based in Jacksonville, is a global commercial mover.
Perdue's services include design, modular walls, office furniture, workplace technology, office moving and ongoing facility support services.
It says it has been aligned with the Steelcase office-furniture brand since the 1930s.
Sam Middlekauff, an associate at the Colliers real estate firm, posted Aug. 16 on LinkedIn that the deal was a collaboration between a Colliers team comprising him, Matthew Clark and Olivia Steinemann and Megan Atkin with Entwine Real Estate.
He said on LinkedIn the building once was considered "endangered" but now offers Class A features and recently had undergone major renovations while maintaining its original brick walls and exposed ceilings.
A brochure shows that 5,700 square feet on the second floor is available for lease.
McCormack started working at Perdue in 1986 part-time in the warehouse while he was in college. 
The job there became full-time.
In 2002, he was promoted to general manager and then became president.
McCormack and a partner bought the company in 2007 and in 2009 moved the showroom and offices from Baymeadows to 5 W. Forsyth St., the former Woolworth building.