New owners of a 118-year-old, three-story Downtown building next to Chamblin's Uptown are continuing a long-planned renovation of the space with a restaurant and apartments. 
Spouses Rafael and Carmen Godwin, co-owners of 225 N. Laura St., said Dec. 1 they are working with architect Robbins Design Studio to restore the structure. 
A Dec. 8 meeting agenda released Dec. 1 shows the Downtown Development Review Board is scheduled to review the project design and vote on preliminary approval.
The Godwins bought the property through Juliette Balcony LLC from Chamblin's Uptown owner Ron Chamblin on Sept. 15 for $890,000, according to Duval County property records.
Jacksonville native Rafael Godwin, 53, is vice president of advertising strategy and operations for PGA Tour and a self-described Chamblin's customer since childhood.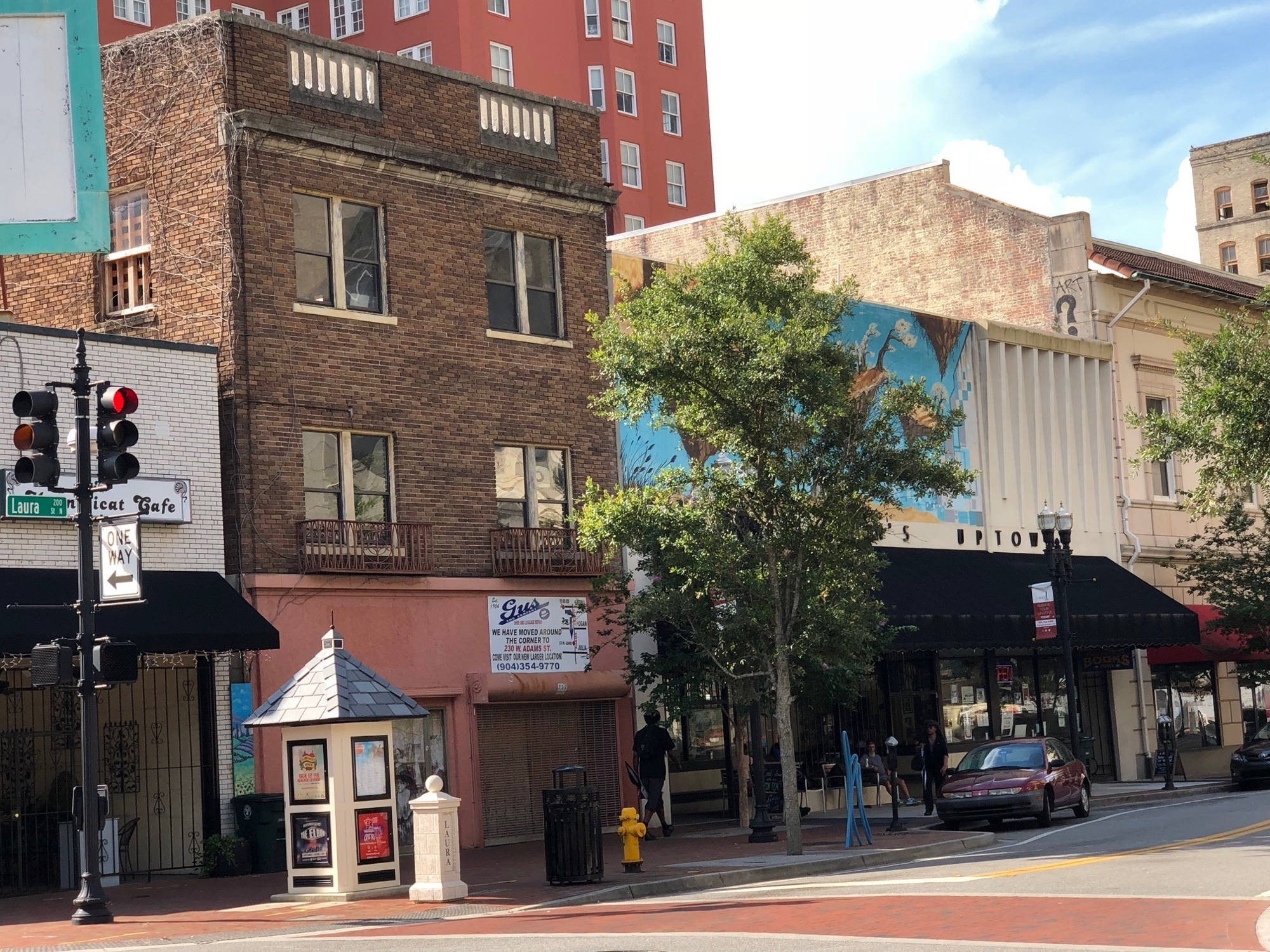 Carmen Godwin is program manager of the Florida Association of Museums Foundation Inc., a real estate agent and a former executive director of Riverside Avondale Preservation. 
According to Rafael Godwin, the couple intends to restore the building to its look when Jacksonville architectural firm Marsh & Saxelbye renovated it in the 1920s. 
The DDRB staff report says the original wood-frame building was constructed in 1904. The structure was altered with a ground-floor addition in 1923.
"We've been looking for a project like this. Ron and I were having coffee one day and he said he'd be willing to let it go," Godwin said.
"The building is one of the few small-scale representations of Marsh & Saxelbye work."
Marsh & Saxelbye designed several Downtown buildings including the Greenleaf & Crosby built at 208 N. Laura St. in 1928 and the Western Union Telegraph Building at 333 N. Laura St. developed in 1931. That building is home to the Museum of Contemporary Art Jacksonville.
A rendering of the renovated structure shows the existing rolling garage door and utility access will be replaced by a mostly glass and metal storefront.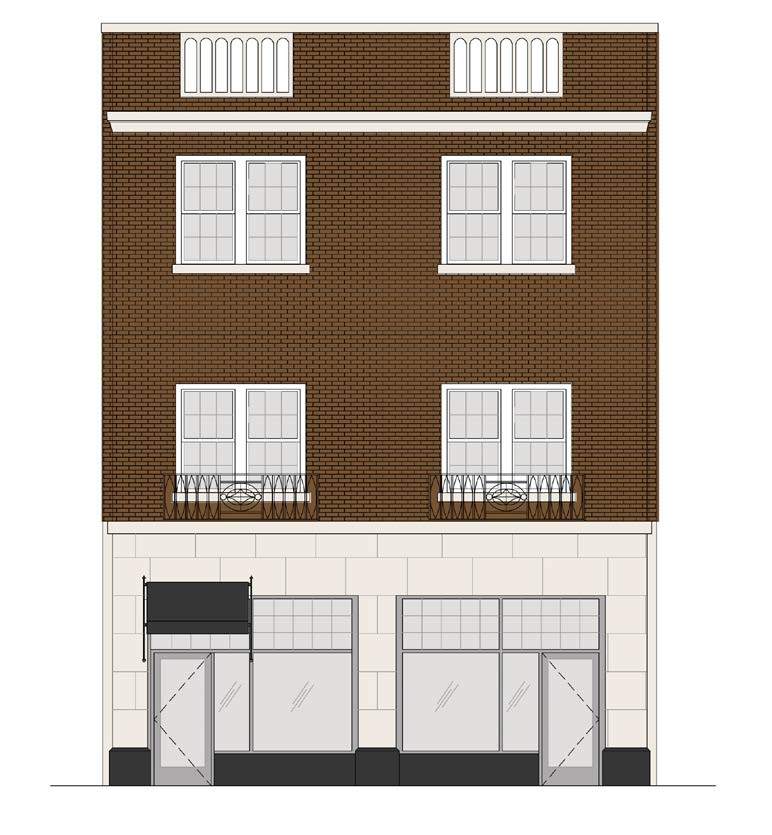 Faux balconies are shown below the second-floor windows. The building's brick facade is restored.
Ron Chamblin said he has invested about $300,000 in the building installing new footings, steel columns and beams since he bought the 6,552-square-foot structure for $290,000 in 2012.
Chamblin had a similar plan for apartments and a ground-floor restaurant. The city issued a permit in February 2020 for a $900,000 interior build-out by  Breaking Ground Contracting Co.
Rafael Godwin started coming into the original Chamblin Bookmine on Herschel St. when he was 7-years-old, Chamblin said, and he felt the sale was right. 
"I'm 80, so I don't need to get into another project. I love doing that sort of thing," Chamblin said.
"I enjoyed it, but I needed some free time."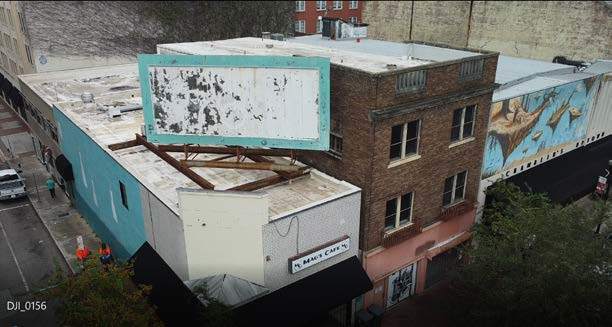 A staff report for the review board says the project will have about eight studio apartments. The Godwins have applied with the Jacksonville Historic Preservation Commission to designate the building a local landmark. 
That would make the project eligible for forgivable loans through the city Downtown Investment Authority's Downtown Preservation and Revitalization Program.
The DDRB application says the project could start by spring 2023 and be completed by spring/summer 2024. Rafael Godwin says he expects the development to take 18 months.
The Godwins estimate the total project cost will be around $2 million, and they plan to seek city financial support. 
Atlantic Engineering Services is listed as the project engineer in the application. 
DDRB staff recommend conceptual design approval in its report.
"It's sort of a perfect scenario," Rafael Godwin said. "We're pumped."