Southeastern Grocers had not built a new Winn-Dixie grocery store in about a decade until it completed the Grand Cypress market scheduled for a ribbon-cutting 7:30 a.m. Dec. 14.
The 41,454-square-foot supermarket and its separate 2,000-square-foot Winn-Dixie Liquor store were developed at 100 Little Cypress Drive in St. Johns County. The two will employ 108 people, the company said. Southeastern Grocers is Winn-Dixie's parent company.
"It's a matter of being part of the development and growth of St. Johns County," said Shawn Sloan, North Florida Region Vice President for Winn-Dixie after a tour of the store Dec. 13.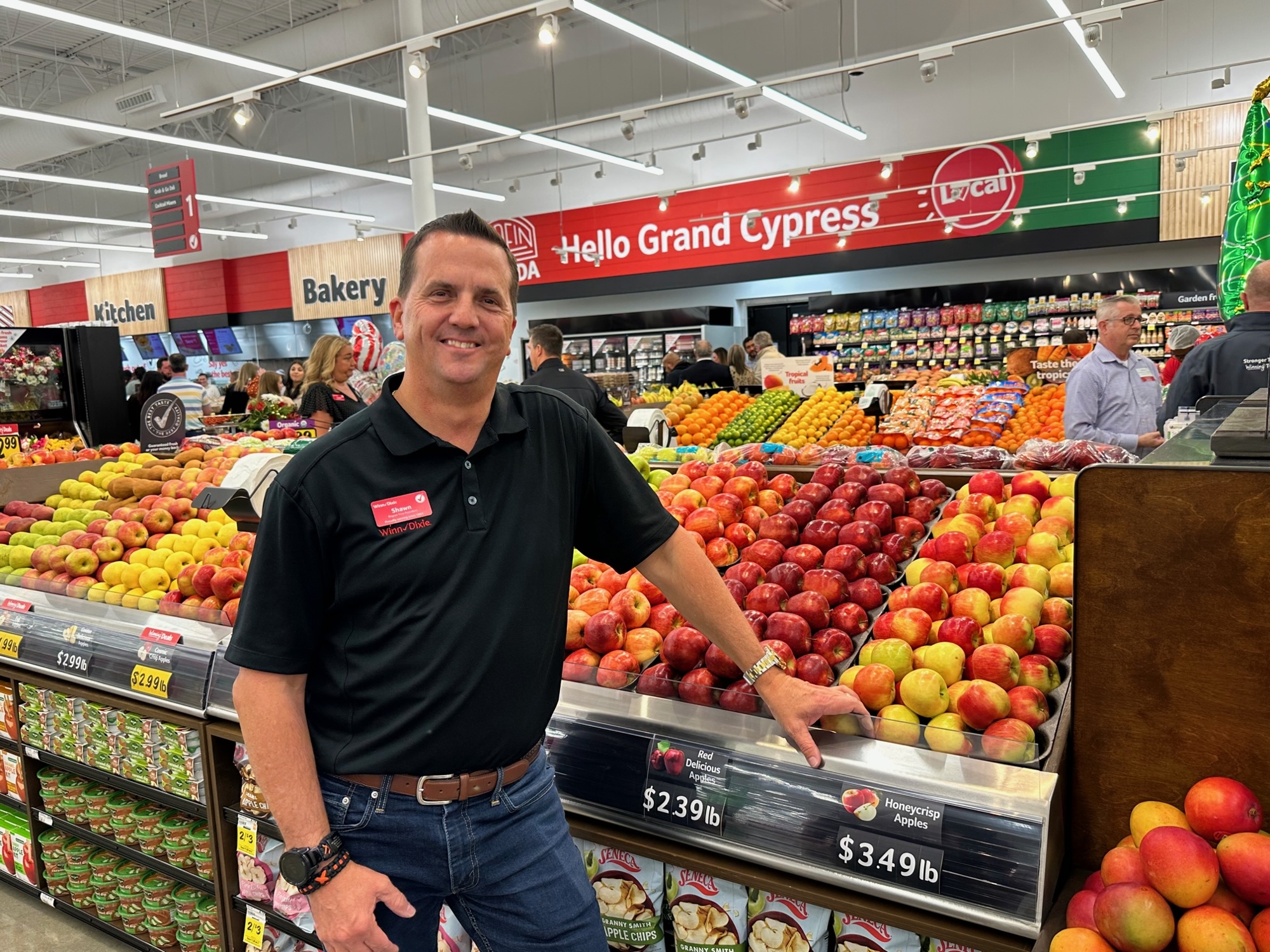 Jacksonville-based Southeastern Grocers designed the store with customer-requested concepts that include a focus on fresh produce and foods; convenience that includes packaged or assembled meals; more fresh meat and fish, including whole fish; a layout conducive to ease of shopping; and a wine chiller that allows customers to cool their bottles in five minutes.
The deli department offers salads and custom subs and as well as grab-and-go selections. The bakery includes cakes, pastries and breads as well as take-and-bake options.
Products are displayed with complementary items, such as sausage and mustard; meatballs and spaghetti sauce; cheese and crackers; and fresh cut vegetables in the fresh seafood case.
"There's a science with every display," Sloan said.
The checkout has four main lines, six self-checkouts and a "power register" customer service center that includes registers.
Winn-Dixie offers delivery and expects to add curbside pickup in the spring.
The store will operate 7 a.m.-10 p.m. daily. 
The liquor store will be open 9 a.m.-9 p.m. Monday-Thursday, 9 a.m.-10 p.m. Friday-Saturday and 1-8 p.m. Sunday.
In addition to grand opening giveaways and live entertainment, Winn-Dixie intends to offer activities that include appearances of the Budweiser Clydesdales from 5-7 p.m. Dec. 16 and the Winn Win Twinns, actors featured in Winn-Dixie commercials, from noon-2 p.m. Dec. 17.
It is the seventh Winn-Dixie in St. Johns County.
The site is at southwest Race Track Road and U.S. 1, which is Philips Highway in Duval County.
"This is the corner to be on. This is Main and Main," Sloan said.
Developer Gatlin Development Co. and real estate firm Cantrell & Morgan are leasing out the Winn-Dixie-anchored Grand Cypress shopping center near Nocatee at southwest U.S. 1 and Race Track Road.
St. Johns County issued a permit in October 2021 for J. Raymond Construction Corp. of Longwood to build the Winn-Dixie grocery store and liquor store at a construction cost of $4.375 million.
Gatlin Development Co. bought the nearly 100-acre property at 6256 and 6322 Race Track Road in May 2021 for $16.5 million.
Gatlin said it planned to demolish the former greyhound racetrack and poker room, which closed in 2012, and start a $250 million mixed-use development called Grand Cypress.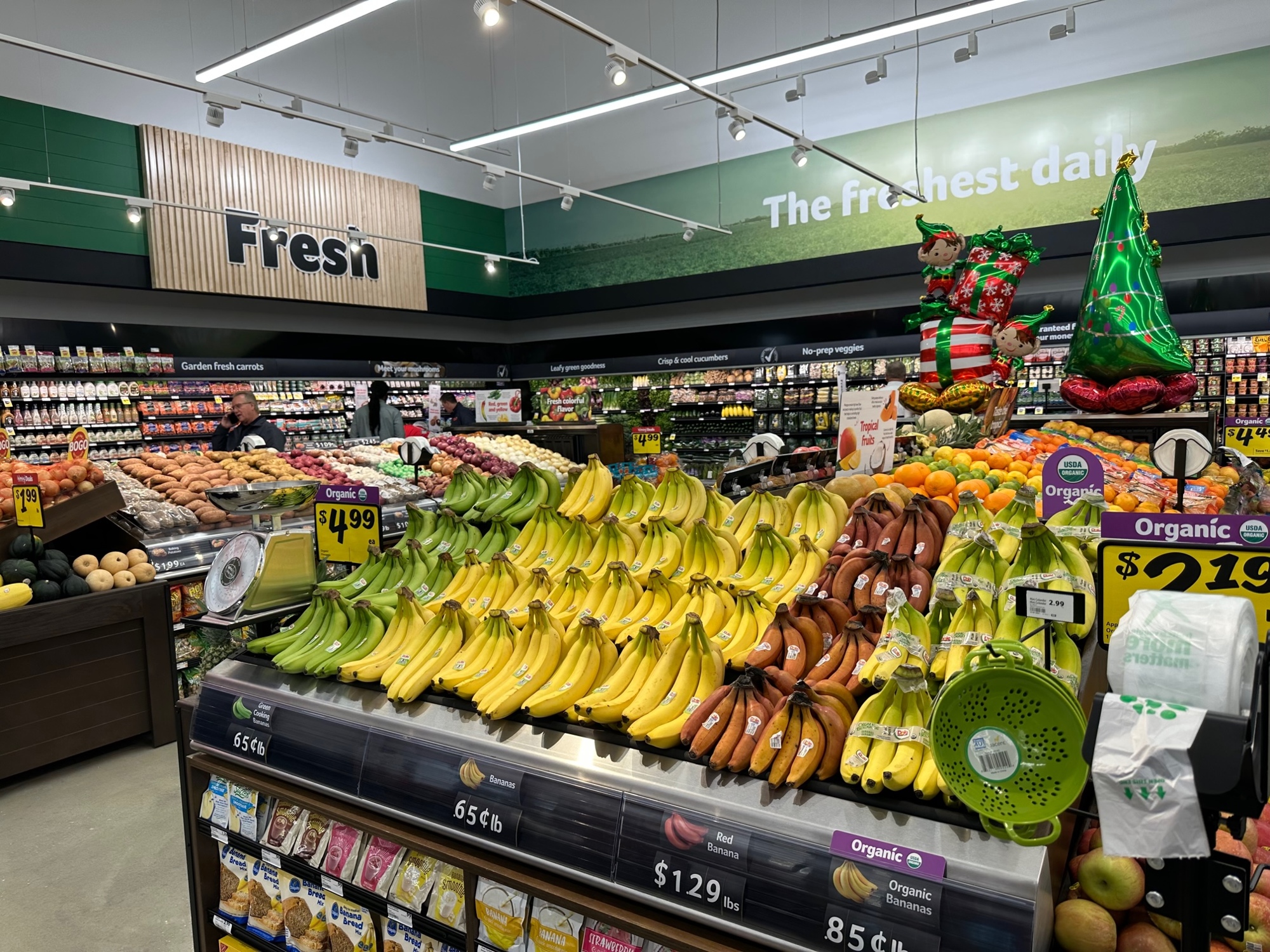 Southeastern Grocers Inc. President and CEO Anthony Hucker said Nov. 14 that the Grand Cypress Winn-Dixie and the 2023 reopening in College Park in Jacksonville all are "part of our platform for growth."
Hucker said the Grand Cypress opening reflects "the economic growth we are investing in our hometown here in Jacksonville."
The College Park store in the former Town & Country Shopping Center is expected to open in summer 2023, the company said.
Winn-Dixie will lease 48,738 square feet of space where Southeastern Grocers said it opened in 1997 and closed in 2006.
Winn-Dixie said it will create more than 100 jobs there.
A third store will open in the Apopka City Center near Orlando.
Southeastern Grocers Inc. is the parent company of Fresco y Más, Harveys Supermarket and Winn-Dixie grocery stores. It operates in the five Southeastern states of Alabama, Florida, Georgia, Louisiana and Mississippi.