In preparation for a 2023 opening, the city issued a permit Dec. 19 for ShayCore LLC to renovate space at College Park in Arlington for Winn-Dixie at a project cost of $3.84 million.
ShayCore will remodel 43,615 square feet of space for the Jacksonville-based grocer, which is returning to the property at 999 University Blvd. N.
College Park is the former Town & Country Shopping Center.
Winn-Dixie said previously the store will create more than 100 jobs. It says the store is on track for an anticipated opening by next summer.
The permit comes less than a week after parent company Southeastern Grocers built its first new Winn-Dixie store in about a decade. The company opened in Grand Cypress in St. Johns County on Dec. 14.
It and a neighboring Winn-Dixie Liquor store employ 108 people, the company said.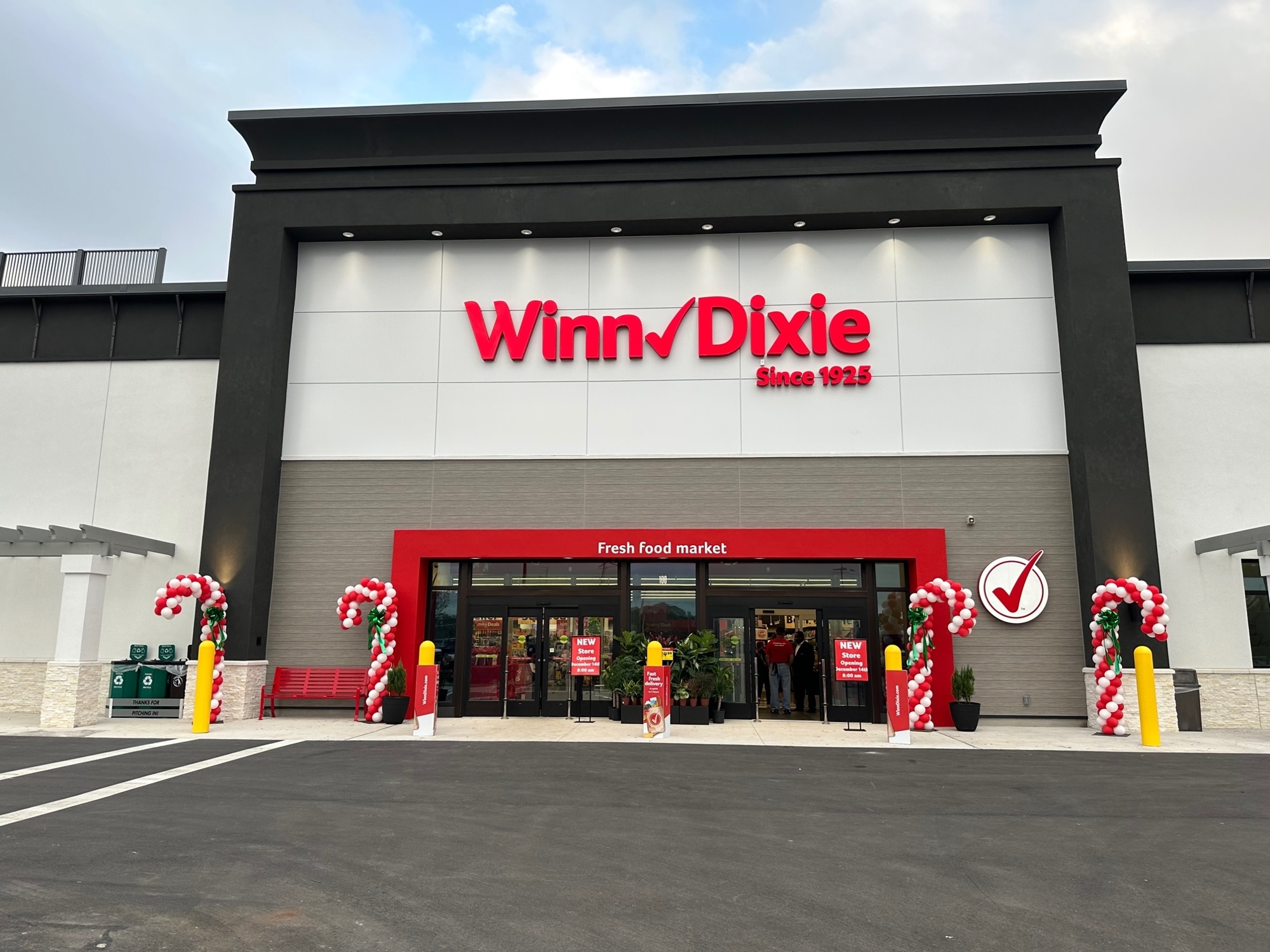 Winn-Dixie will lease 48,738 square feet of space in College Park where it opened a store in 1997 and closed it in 2006.
Jacksonville-based JWB Real Estate Capital is redeveloping the 69-year-old retail plaza at northeast University Boulevard and Arlington Expressway.
Meredith Hurley, director of public relations and community for Southeastern Grocers, said in April the supermarket will be similar to the layout of the company's new and recently "refreshed" North Florida stores. 
It also will have "customized details with the tastes and preferences of our Arlington neighbors in mind," Hurley said.
Southeastern Grocers President and CEO Anthony Hucker said March 3 that the College Park Winn-Dixie allows the company "to expand in our hometown and return to the area to provide a unique grocery shopping experience for the Arlington community."
Property records show Town & Country was built between 1953 and 1979. It comprises about 189,000 square feet of space.
The property is part of the Renew Arlington Community Redevelopment Area, which the city hopes to assist with rejuvenation.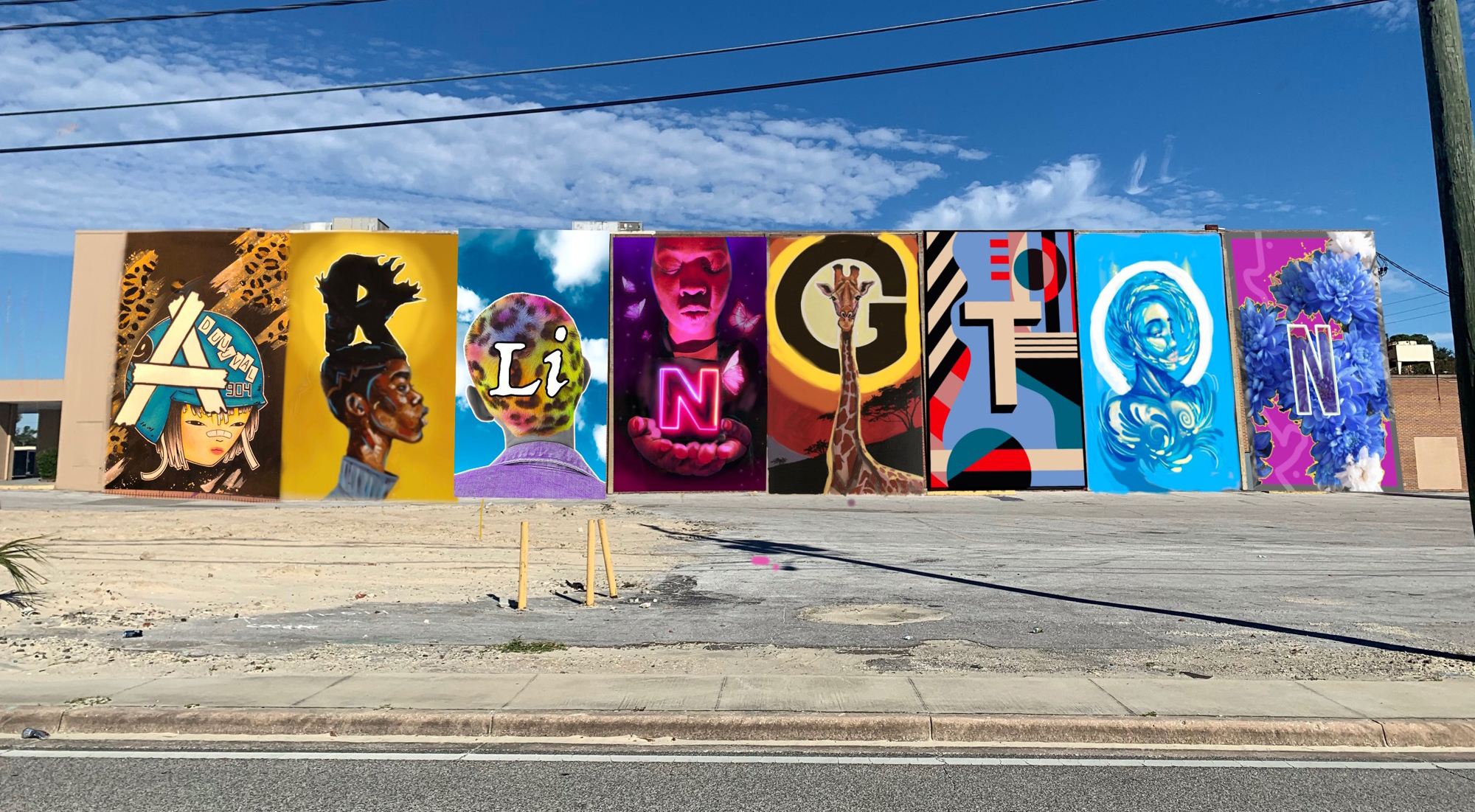 Through 903 University Blvd LLC, Jacksonville-based JWB Real Estate Capital paid almost $5.1 million for the 18.27-acre property in August 2019.
JWB President Alex Sifakis said previously the cost to develop the first phase of College Park is $18.5 million, paid for by financing, city incentives and JWB cash.
The first phase includes the parking lot renovations and facade work, which are underway. 
The first sign of renovation was when Jacksonville artists created an eight-panel mural in early 2020 on the side of the building facing the expressway.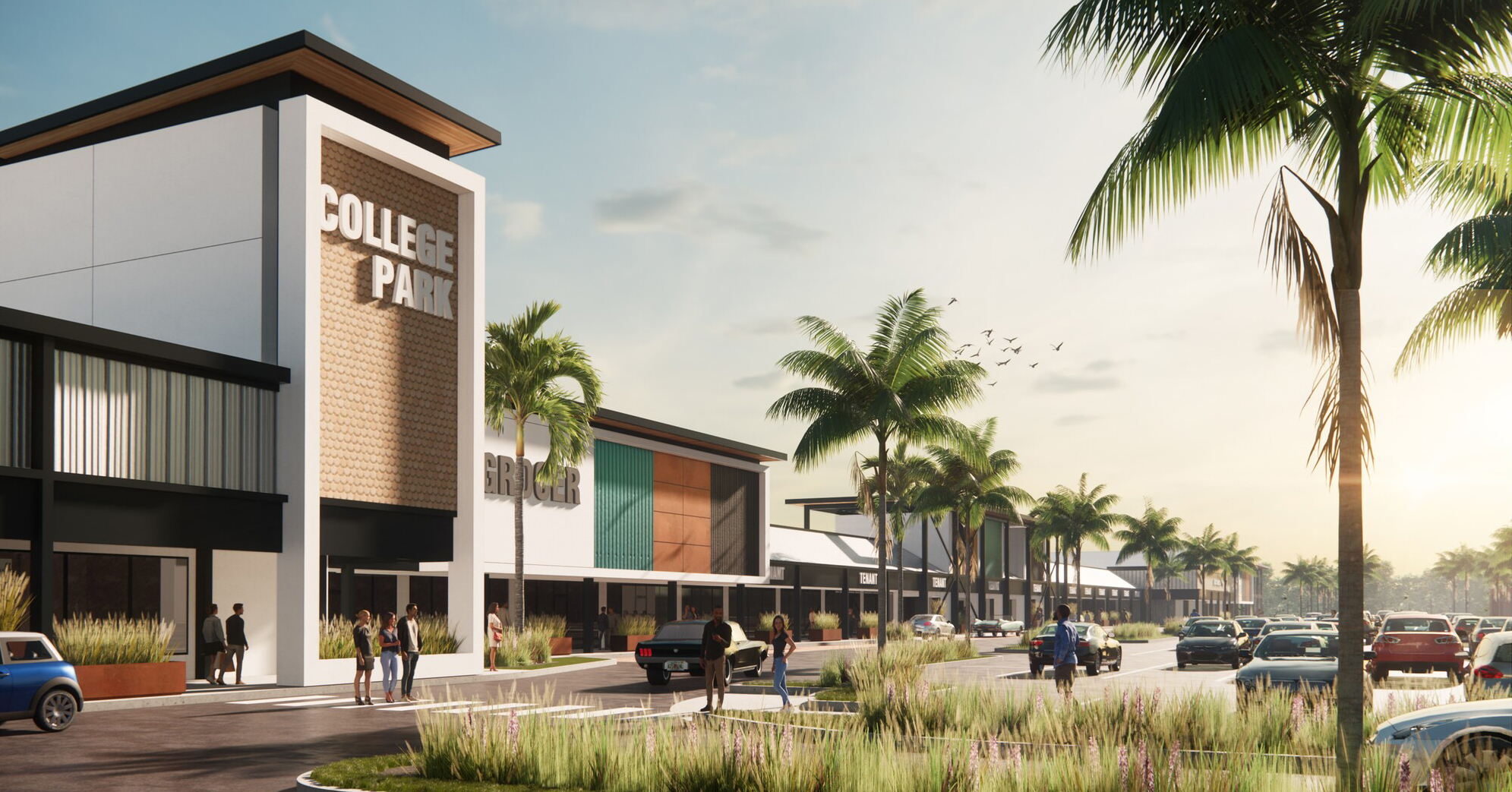 In June 2021, the Renew Arlington Community Redevelopment Agency board approved an almost $1.31 million code compliance grant to the new owners, as well as a $2 million infrastructure development grant payable up to $400,000 annually over five years. 
The city approved a permit in June 2021 for Reliant Roofing Inc. to re-roof the center at a cost of $1 million.
The city approved a permit Jan. 5, 2022, for ShayCore to renovate the facade at a cost of $4.5 million.
The first phase also creates two building pads for the second phase, which will consist of a shipping container food court and a multifamily project of 82 market-rate apartments among two three-story buildings in the parking lot corner at the expressway and University Boulevard.
Sifakis said the second phase should come online 12 to 18 months after completion of the first phase.