Fort Lauderdale-based BTI Partners plans to build more than 2,000 single-family homes after acquiring 1,300 acres in northwest St. Johns County for $31.33 million on Dec. 27.
The property is on Greenbriar Road, also called County Road 210 West. It is between Veterans and Longleaf parkways.
It's the second deal for BTI Partners in December. On Dec. 16, BTI Partners paid $85 million to the Davis family for 3,300 acres of Governors Park in Green Cove Springs where it plans a community with 4,000 single-family homes and 2,000 multifamily units.
Greenbriar Property Owners Holdings, through Westport Capital Partners of Stamford, Connecticut, purchased the land for BTI Partners.
The seller was Marian Service Inc., through Helow Properties Ltd.
Helow Properties has been developing a master-planned community called the Villages at Town Center.
This transaction gives BTI Partners ownership of the project's residential component.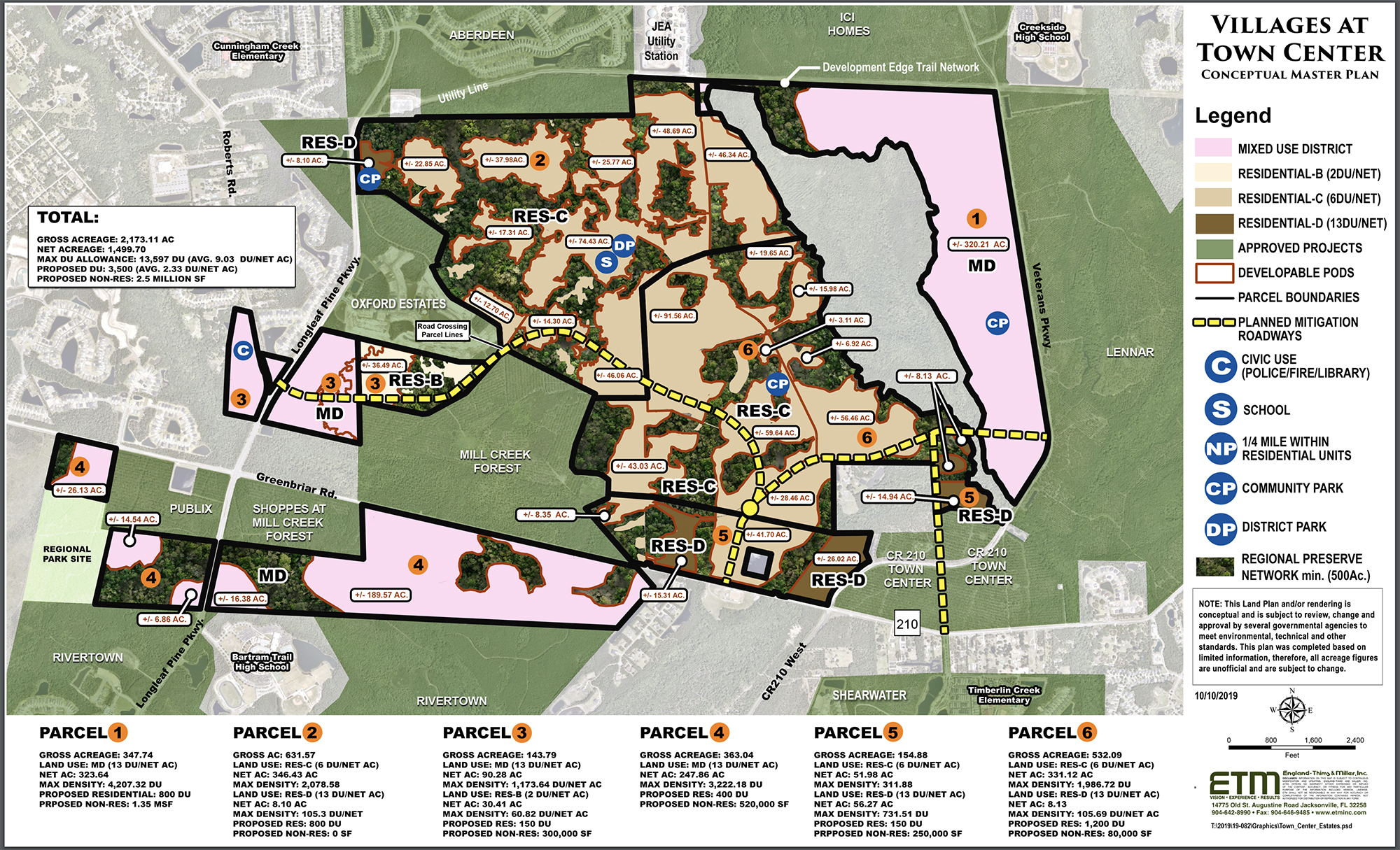 The Daily Record reported in 2019 that the Villages at Town Center would include parks, a school, civic uses, a connection to the regional preserve and a transportation network. It proposed 3,500 residential units and 2.5 million square feet of nonresidential uses.
"We continue to expand our footprint in North Florida's high-growth markets to help communities meet the growing demand for new housing," said BTI Partners CEO Noah Breakstone, said in the release.
"We expect to commence construction of the site infrastructure in the coming months and prepare the site for home builders looking to build new residential communities in St. Johns in the next two to four years."
Westport Capital Partners and BTI Partners have worked together on numerous projects in Florida, according to news reports. In December, BTI and Westport paid $28 million for 538 acres in Osceola County near Orlando for a future development site.