Landstar System Inc. reported fourth-quarter earnings that exceeded even the company's expectations, CEO Jim Gattoni said.
"It would be an understatement to say 2021 was an outstanding year for Landstar," Gattoni said in the Jacksonville-based trucking company's quarterly conference call Jan. 27.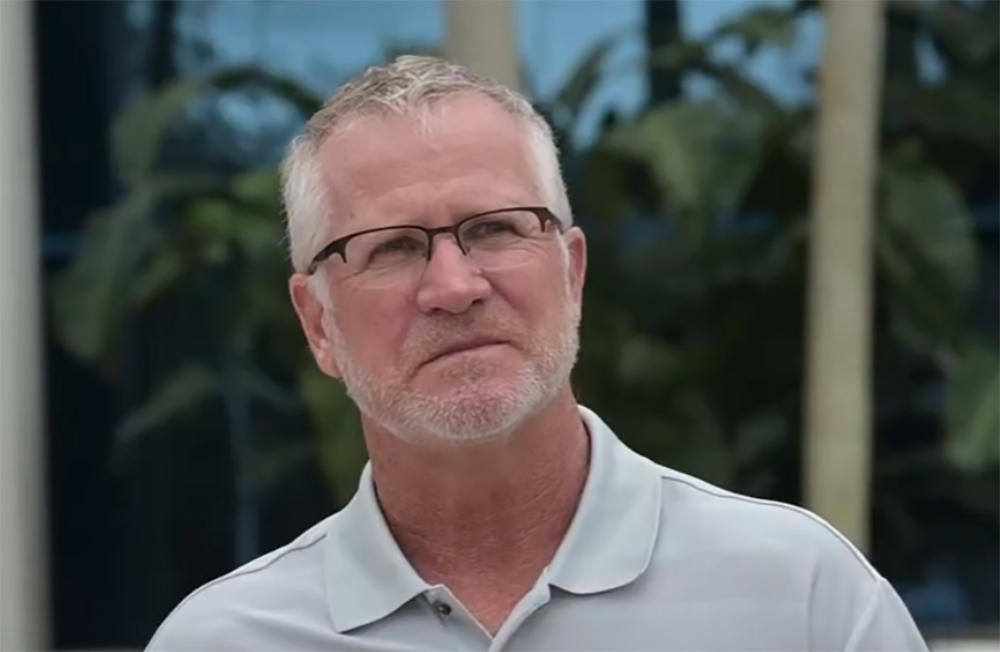 Landstar said fourth-quarter revenue soared 50% to $1.945 billion and earnings of $2.99 a share were $1.29 higher than the fourth quarter of 2020.
The company said two months ago it was expecting revenue of $1.85 billion to $1.9 billion for the quarter with earnings per share of $2.83 to $2.93.
Gattoni said the strong demand for freight shipping services that boosted earnings in 2021 is continuing.
"Although it is way too early to predict operating conditions for fiscal 2022, operating conditions that led to our record-breaking year have so far carried through the first few weeks of January," he said.
"As demand for van capacity, as well as other truck services, remained robust throughout the 2021 fourth quarter, we experienced our strongest quarter of the year with respect to the demand for flatbed services. We also continue to see very broad-based demand for our services across industry sectors."
Gattoni said the first quarter usually is Landstar's slowest quarter. The company is projecting first-quarter revenue of $1.7 billion to $1.75 billion, but that is still a big jump from the 2021 first-quarter revenue of $1.288 billion.
The company's projected earnings of $2.70 to $2.80 a share compare with $2.01 in last year's first quarter.
Landstar's revenue for all of 2021 rose 58% to $6.54 billion.
The company ranked 606th on Fortune magazine's list of the 1,000 largest U.S. companies last year, based on its 2020 revenue of $4.13 billion.
The big increase in 2021 could put Landstar into the Fortune 500 when this year's list is announced in the spring. Its $6.54 billion in 2021 revenue would have ranked the company at 437 in last year's list.
Florida Blue parent completes its Triple-S acquisition
GuideWell Mutual Holding Corp., the Jacksonville-based parent of Florida Blue, said Feb. 1 it completed the acquisition of Triple-S Management Corp.
San Juan-based Triple-S is the Puerto Rican licensee of the Blue Cross Blue Shield insurance brand.
Triple-S now is a subsidiary of GuideWell that will continue to operate under the same management.
"The combination will result in a well-diversified industry leader, strongly positioned to compete effectively, and invest substantially to accelerate our strategies and drive improved health outcomes for the benefit of our diverse populations," GuideWell CEO Pat Geraghty said in a news release.
The $900 million deal was announced in August and Triple-S shareholders approved it in December.
Triple-S, which was publicly traded, was expecting to report $4 billion in revenue for 2021.
GuideWell, a not-for-profit mutual holding company that does not publicly report its financial results, has said its annual revenue is about $20 billion. 
J&J Vision sales jump in 2021
Johnson & Johnson reported sales at its Jacksonville-based vision care products subsidiary rose sharply in 2021.
The medical products giant said Jan. 25 that vision care sales rose 8.7% to $1.17 billion in the fourth quarter and 19.6% for all of 2021 to $4.69 billion, as the business recovered from the 2020 impact of the coronavirus.
The company's surgical vision business was particularly strong, "driven by market recovery and share gains from recent differentiated product launches across all surgical vision product lines," said Jessica Moore, vice president of investor relations, in Johnson & Johnson's conference call.
That division was particularly hurt by the pandemic because many elective surgical procedures were postponed as health care providers devoted resources to coronavirus patients.
While the contact lens business lagged the surgery products, that division operated from Jacksonville still grew sales by 14.9% for the full year to $3.44 billion.
Fourth-quarter contact lens sales grew 4.6% overall to $833 million, with U.S. sales growing 9.4%.
Duos looks for '22 growth after flat '21
Duos Technologies Group Inc. said Jan. 28 it expects to report fourth-quarter revenue of $3.75 million, in line with the previous year, and full-year revenue of $8.29 million, up slightly from $8.04 million in 2020.
The Jacksonville-based company, which provides technology for railroads and other industries, had big growth projections that were derailed by the pandemic. However, Duos said it has a strong backlog of business and is projecting revenue increasing to $16.5 million to $18 million this year.
"We've entered 2022 with significant operating and sales momentum. Based on our current projections, we are anticipating significant revenue growth in the coming year and steady progress towards profitability along the way," CEO Chuck Ferry said in a news release.
Duos reported a net loss of $5.8 million in the first nine months of 2021 and said it expects to report a fourth-quarter loss of $250,000 to $295,000.
Foley-Martire company completes acquisition
After a three-day delay, a special purpose acquisition company formed by Bill Foley and Frank Martire completed its acquisition of technology firm System1 on Jan. 27.
The stock began trading Jan. 28 on the New York Stock Exchange as System1 Inc. under the ticker symbol "SST."
Foley is chairman of Jacksonville-based Fidelity National Financial Inc. and Martire is the former CEO of Fidelity National Information Services Inc., which was spun off from Fidelity National Financial.
Their SPAC, Trebia Acquisition Corp., was formed two years ago to seek buyout targets. It announced the System1 deal in June 2021.
Ameris reports lower earnings
Ameris Bancorp reported adjusted fourth-quarter earnings of $1.17 a share, down from $1.47 in the fourth quarter of 2020.
However, earnings were a penny higher than the consensus forecast of analysts, according to Zacks Equity Research.
It announced earnings Jan. 27.
Ameris, which operates bank branches in five Southeastern states, moved its executive offices from Jacksonville to Atlanta in 2019.
Worklyn Partners buys Quadrant Information Security
Worklyn Partners, a New York-based equity fund, said Jan. 26 it acquired Quadrant Information Security, a Jacksonville-based provider of cybersecurity technology.
Worklyn said Quadrant provides managed threat detection, analysis and monitoring capabilities in conjunction with other IT services.
Terms of the deal were not announced.